Fellows' Admission Ceremony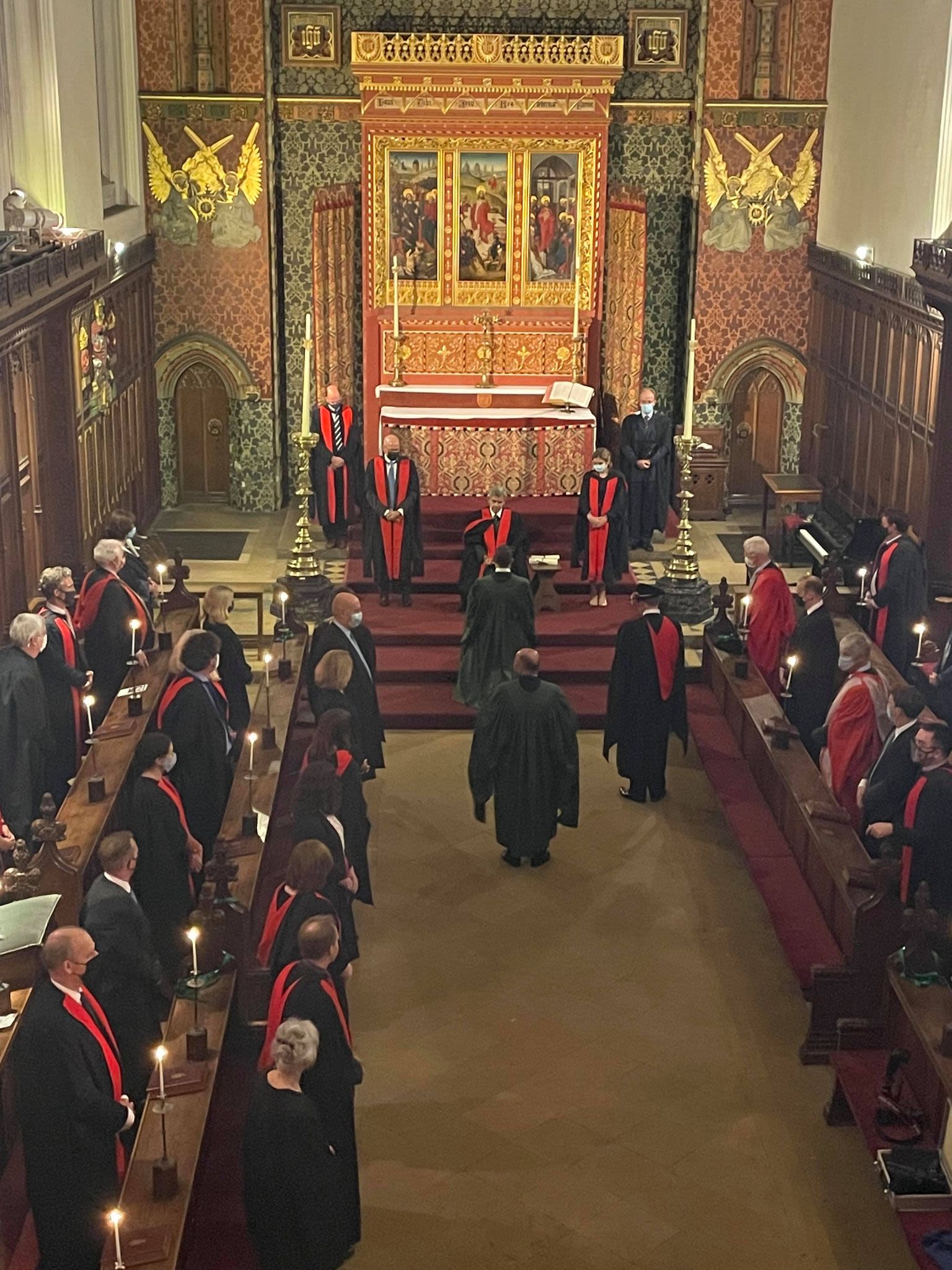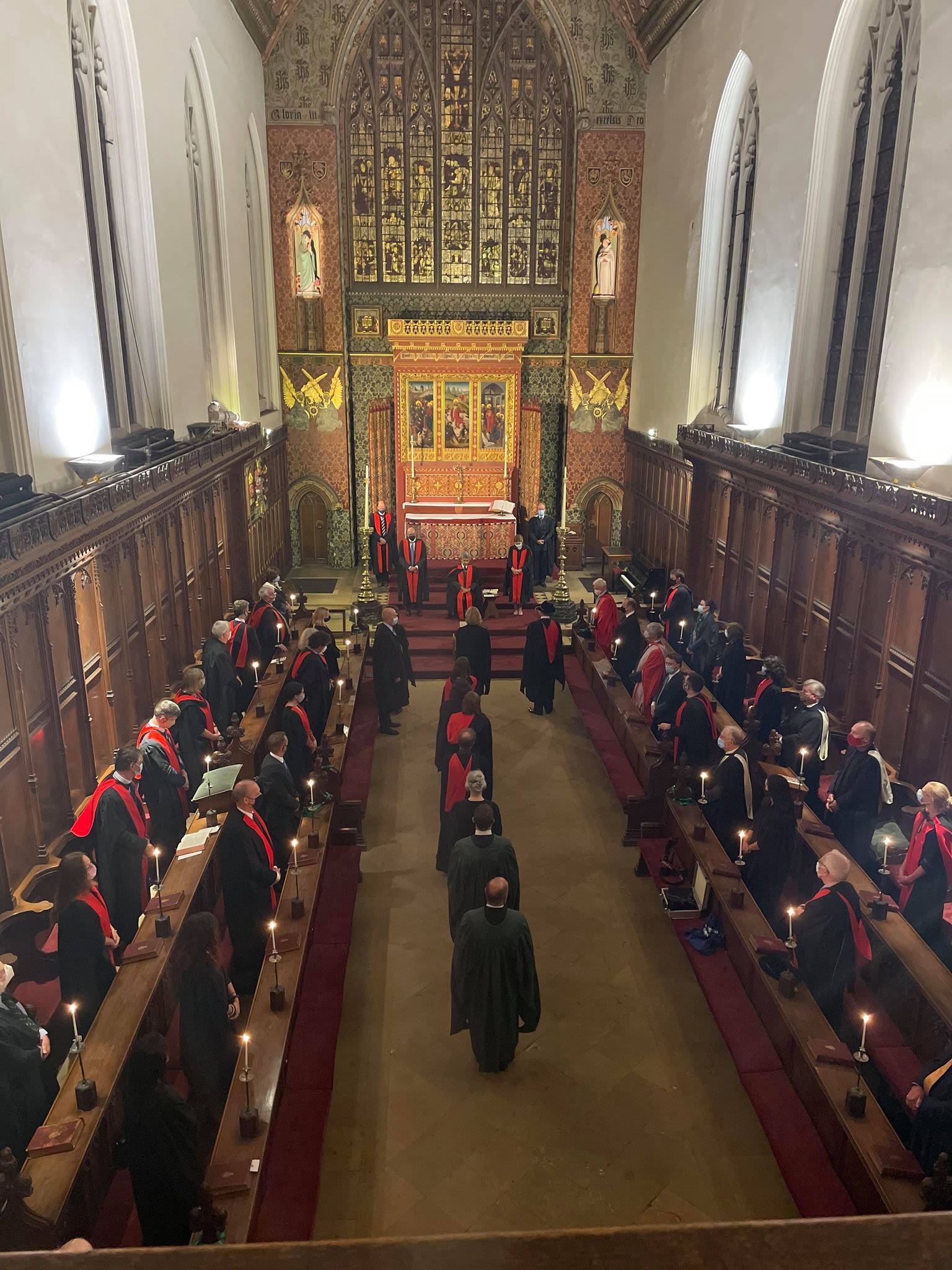 On 4th October 2021, new Fellows were admitted to the Fellowship in Chapel. As is the ancient custom, Fellows are introduced by the Praelector, admitted by the President and are given a copy of the statutes.
---
Those admitted were:
Dr Sarah Williams (Shvidler Fellow in Natural Sciences)
Dr Gillian Fraser (Official Fellow)
Dr Lauren Davies (Bye-Fellow)
Dr Chris Smith (Bye-Fellow)
Professor Lucia Reisch (Professorial Fellow, Director of The El-Erian Institute for Behavioural Economics)
Professor Mauro Guillen (Professorial Fellow, Dean of The Judge Business School)
Mrs Mairi Hurrell (Honorary Fellow)
Mr Nicholas Blain (Fellow Benefactor)
Mr Eugene Shvidler (Fellow Benefactor)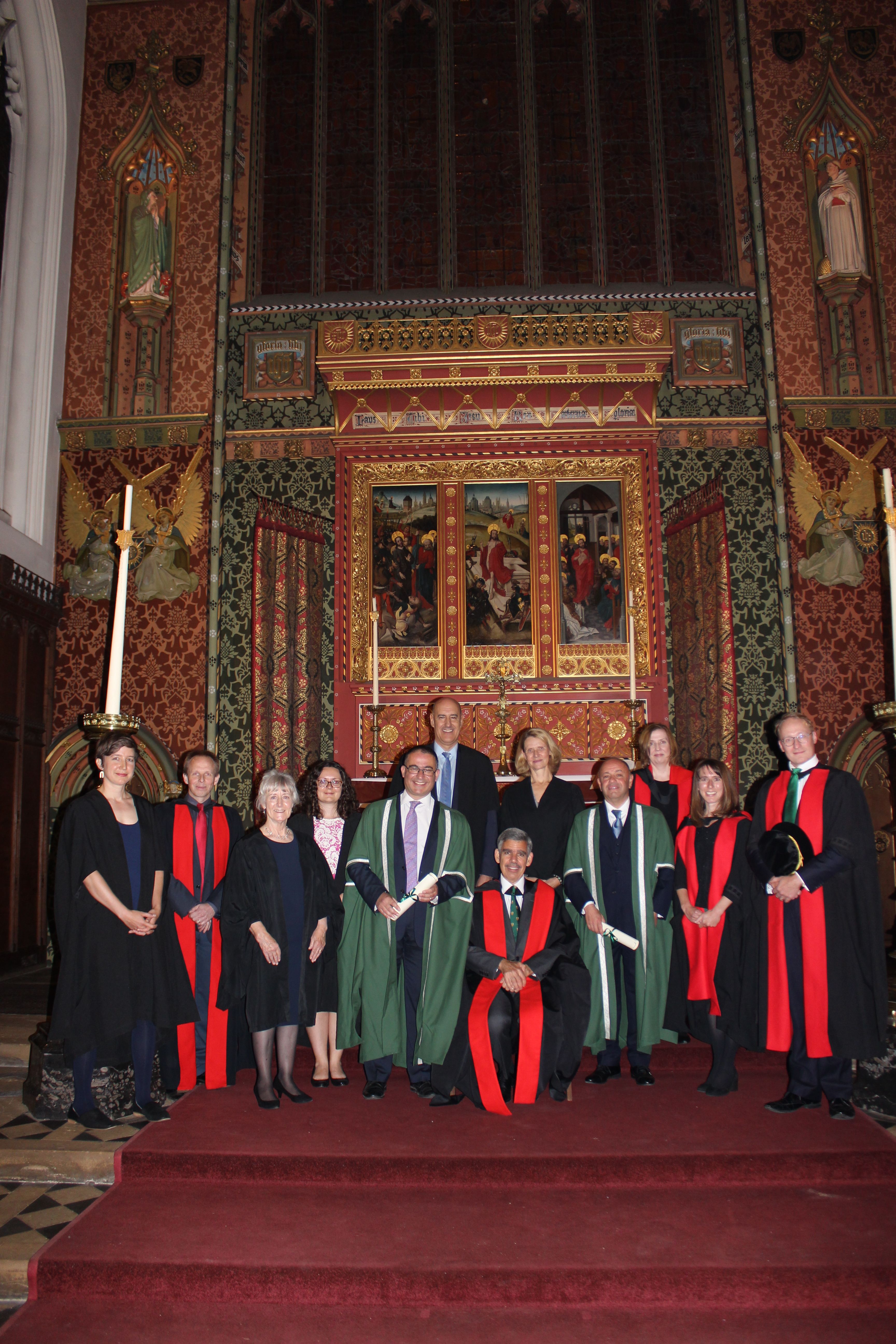 Our new Fellows with the President and the Praelector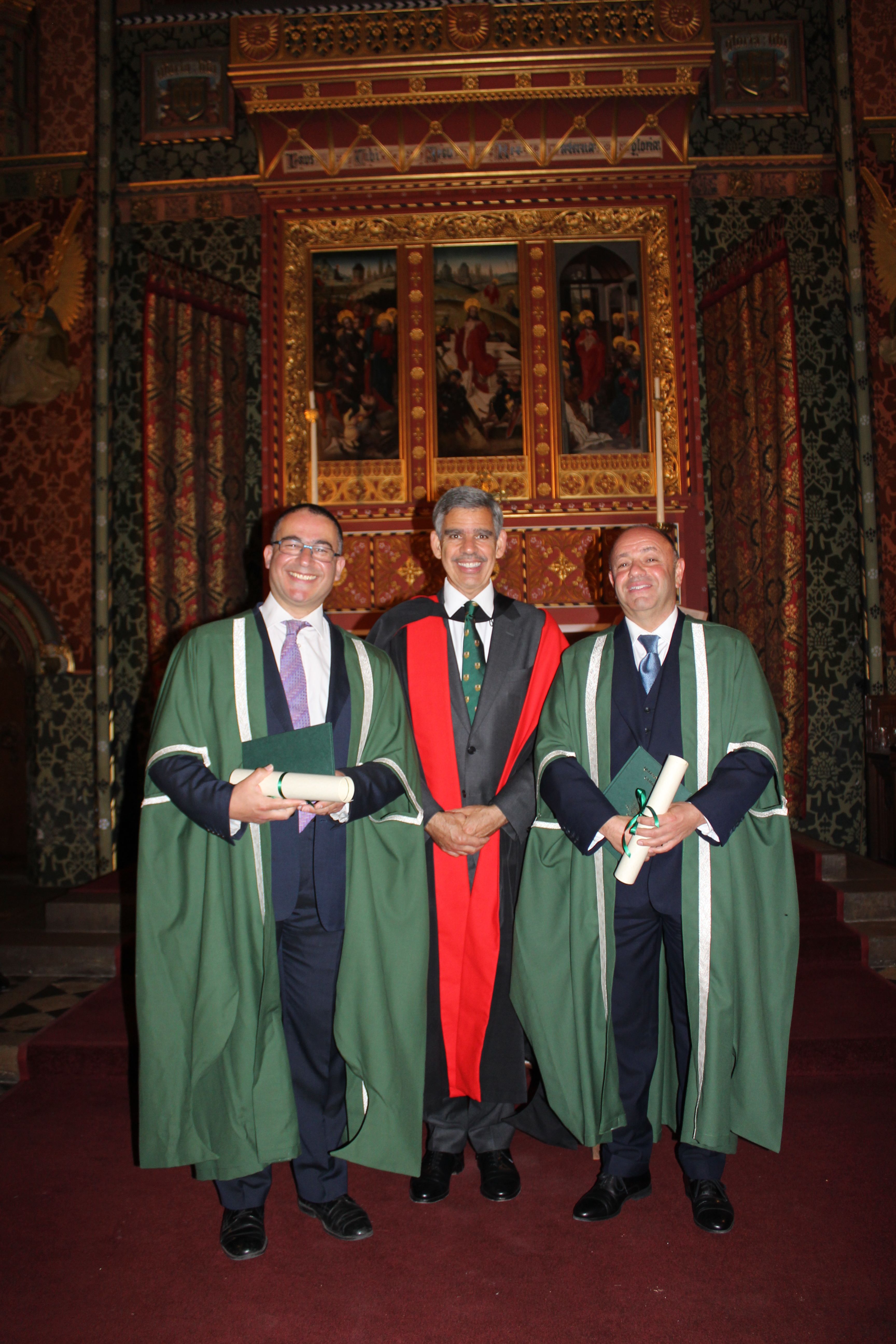 Mr Nicholas Blain and Mr Eugene Shvidler were both admitted as Fellow Benefactors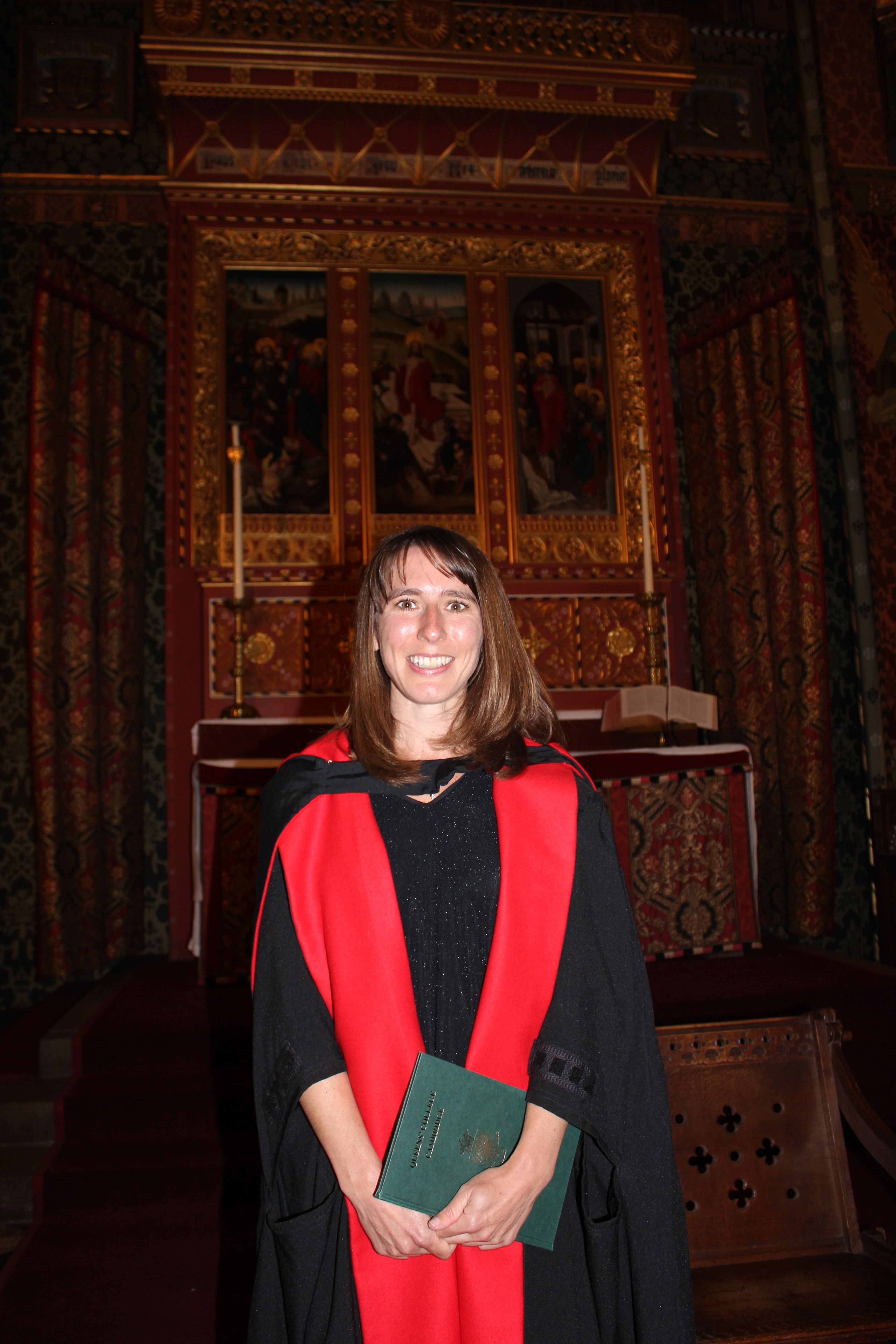 Dr Sarah Williams is our inaugural Shvidler Fellow in Natural Sciences.
Sarah is a member of the ATLAS collaboration at CERN. Her recent work has focused on dark matter.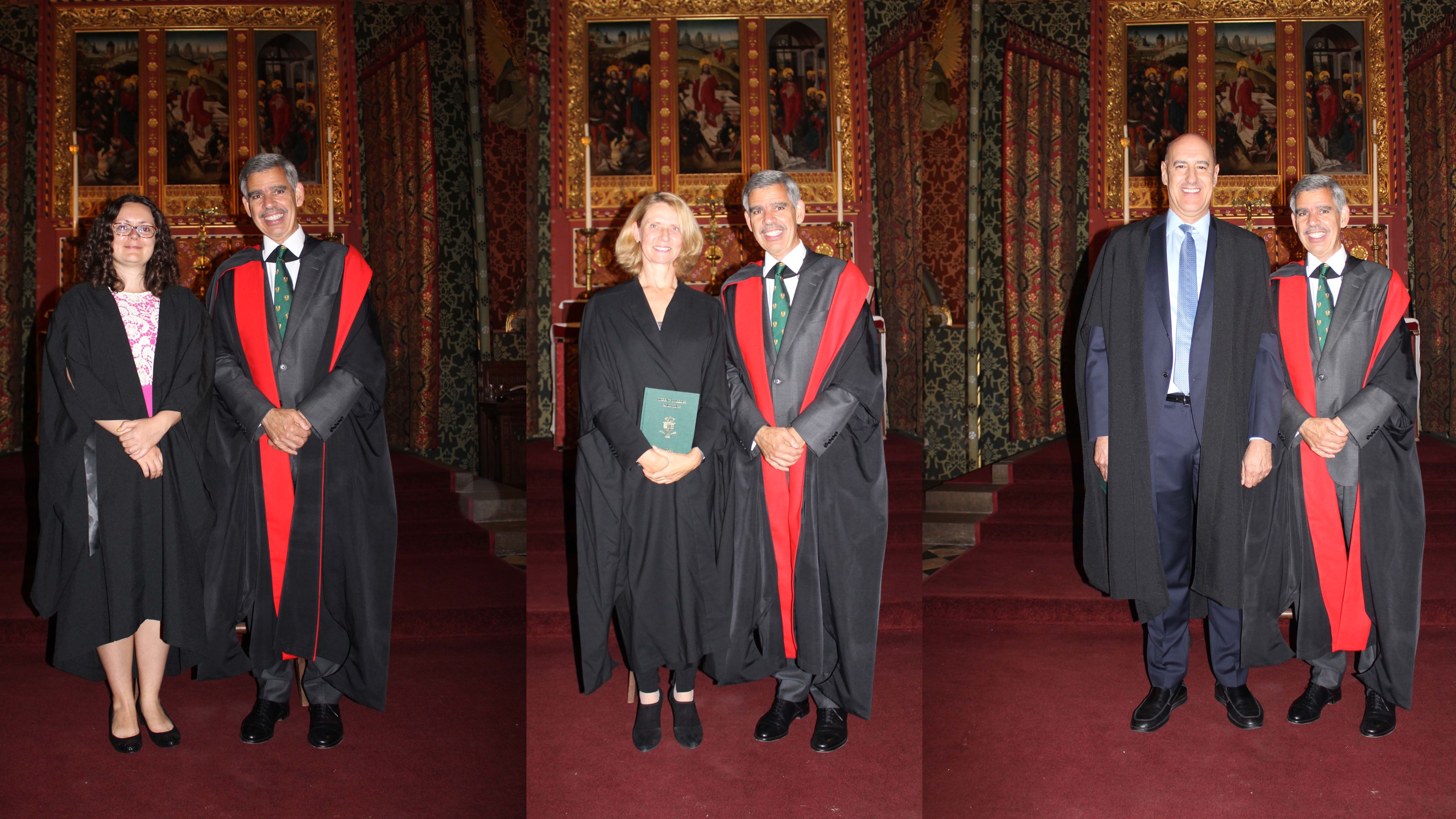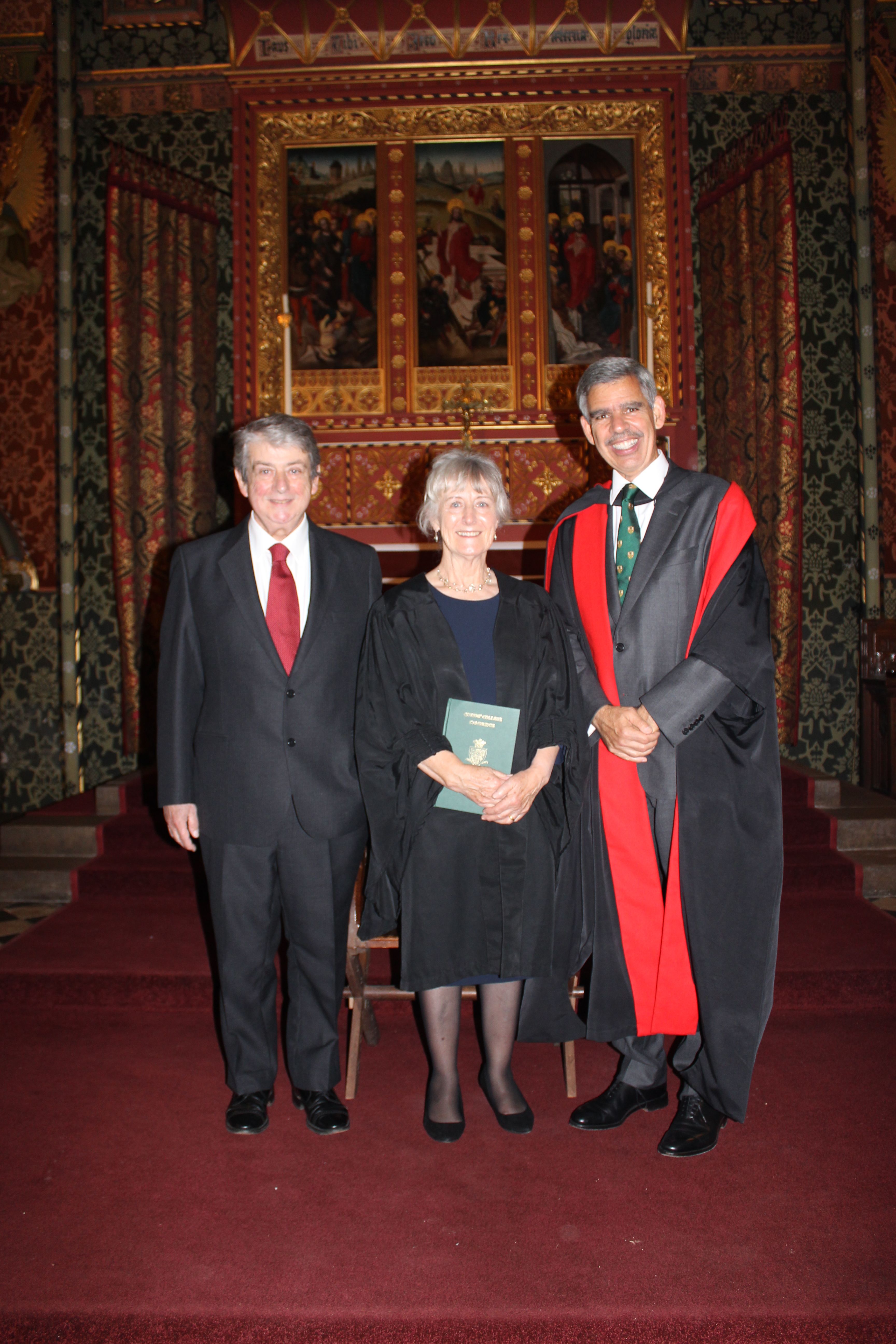 Mrs Mairi Hurrell has been elected as an Honorary Fellow. Mairi was the College Nurse and Welfare Adviser at Queens' for more than 20 years.
In her name, we have set up The Mairi Hurrell Fund to provide students with physical and mental health treatment and counselling.
Congratulations and welcome to the Fellowship!