Alexander to Amma
This Black History Month, we look back to our first black male and female students,
Alexander Crummell and (100 years later)
Dr Amma Kyei-Mensah

Alexander Crummell (1819-98) was the first black person to receive a degree from the University of Cambridge and he studied at Queens'. He was a leading figure in the movement for the rights of black people in the United States, Britain and Africa.
He was born in New York City and educated mostly at institutions run by black clergymen and abolitionists. In 1847 he sailed to England to raise funds to build a church for his congregation in New York. However, his efforts were interrupted by illness, so that friends suggested he retire from over-work and become a student at the University of Cambridge; he enrolled at Queens'.
He matriculated in 1849 and took his BA in 1853 (the BA course took nearly 4 years at that time).
Very little is known about his Cambridge career, except one anecdote from the very end of his time here. At the degree ceremony in the Senate House, 'A boisterous individual in the gallery called out, "Three groans for the Queens' n*****" … A pale slim undergraduate … shouted in a voice which re-echoed through the building, "Shame, shame! Three groans for you, Sir!" and immediately afterwards, "Three cheers for Crummell!". This was taken up in all directions … and the original offender had to stoop down to hide himself from the storm of groans and hisses that broke out all around him' (Crummell's champion was E.W. Benson who was to become Archbishop of Canterbury). [The Life of Edward White Benson, by A.C. Benson, 1899, Vol. 1 p. 109]
Crummell is said to have been one of the finest black American writers before the twentieth century. His considerable influence as a writer, teacher of moral ideals, and opponent of racial persecution is well recognised today in the United States. He was a tireless worker for the rights of black people and constantly optimistic.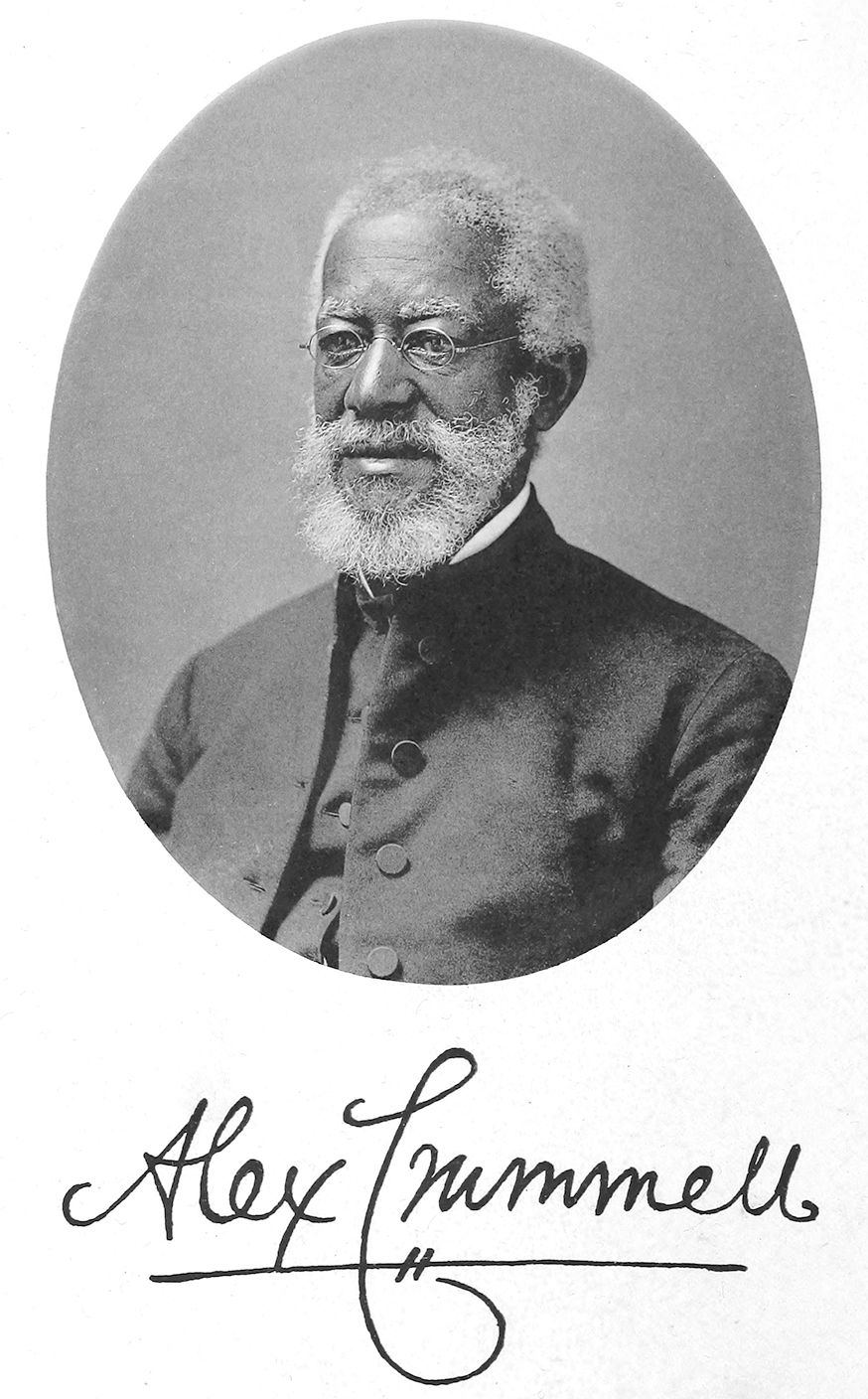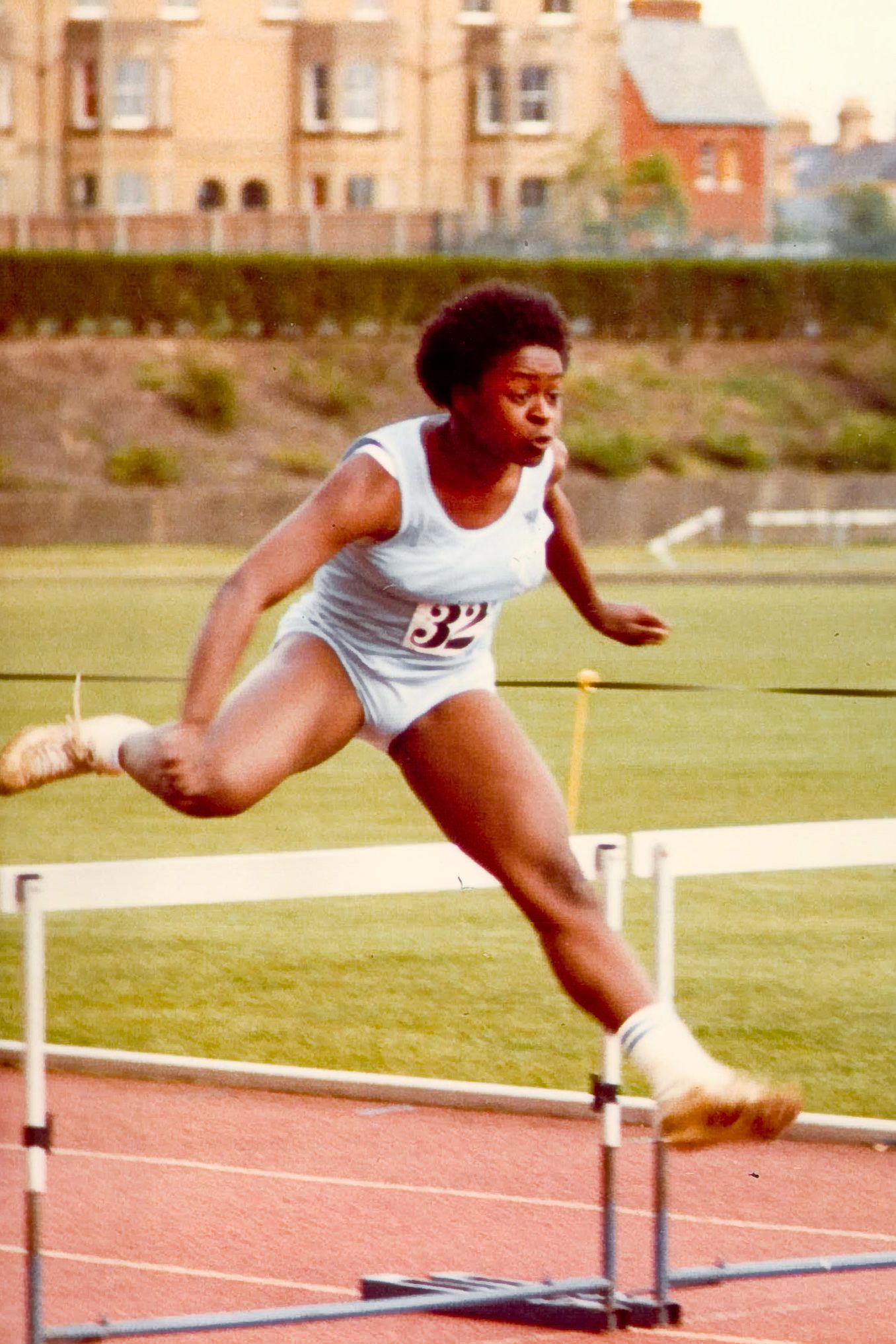 More than 100 years after Alexander Crummell left Queens', the College experienced another first: the first women undergraduates arrived in 1980, and with them our first black female student, Amma Kyei-Mensah. Amma read Medicine at Queens' and was our first woman to be awarded a Blue, for Athletics in 1981. She later captained the University Team and still holds a hurdles record.
She is now a Consultant Obstetrician & Gynaecologist and was made an Honorary Fellow in 2018. This occasion was another first for the College, as Dr Kyei-Mensah was admitted alongside Emily Maitlis (1989), Professor Naomi Segal, Professor Dame Alison Peacock (1994), and Dr Pippa Wells (1983) as the first female Honorary Fellows of the College.
Dr Kyei-Mensah was interviewed in The Bridge magazine in 2015.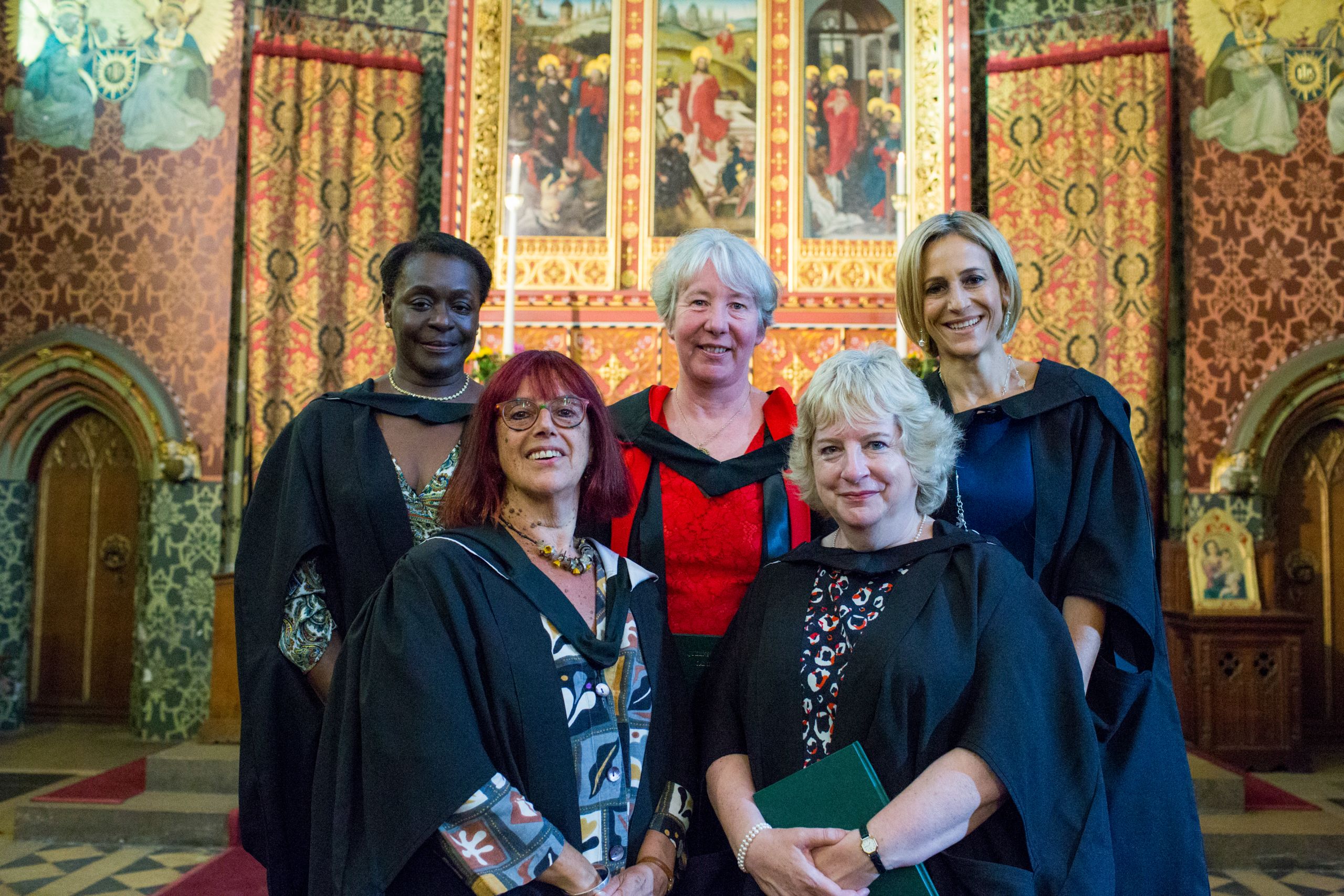 Our female Honorary Fellows shortly after their admission in the Chapel. Left to right, back row: Dr Amma Kyei-Mensah, Dr Pippa Wells, Emily Maitlis; front row: Professor Naomi Segal, Professor Dame Alison Peacock. Photo credit: Ian Olsson.
Our female Honorary Fellows shortly after their admission in the Chapel. Left to right, back row: Dr Amma Kyei-Mensah, Dr Pippa Wells, Emily Maitlis; front row: Professor Naomi Segal, Professor Dame Alison Peacock. Photo credit: Ian Olsson.
Into the twenty-first century...
Queens' has always endeavoured to build up a diverse community; we aim to take the brightest and best students, regardless of background. We have a welcoming BME community at Queens', who are represented in College by the JCR and MCR BME representatives, looking after undergraduate and postgraduate students respectively.
In 2015, we were very proud that a Queens' PhD candidate, Njoki Wamai (2012), was co-founder and first President of the Black Cantabs Research Society, which aims to uncover and preserve the legacies of black alumni at Cambridge and to place black students in the University's past, present and future.
Recently, it has been announced that across the University as a whole, a record number of 137 black UK students have been admitted, the highest figure ever for the university and up 46 students on last year, which was also a record year.
Seth Daood is the JCR BME rep. this year. He said:
"My role is very variable. It involves making sure all students are represented in committee meetings, but also extends further: I am a point of reference for anyone who is struggling with settling in, or has any questions on adapting to life at Cambridge and Queens' due to their background. Currently this involves ensuring that BME freshers have a smooth transition to Cambridge, planning virtual events to build the BME community and creating links with BME officers across Cambridge to share resources, events and advice."
Vivek Badiani, MCR BAME rep., said:
My role as the BAME Representative for the Queens' MCR is to communicate diversity within our MCR community with featured talks and events and to provide a point of contact for both BAME and non-BAME members who would like to discuss anything at all surrounding diversity and inclusivity, as well as any developments in current affairs.
Furthermore, together with the Fellow Librarian, we will be working to decolonise the Queens' Library this year to ensure our College does not reinforce outdated modes of thinking related to the issues of race and diversity. My aim is to build an inclusive environment for all BAME members at Queens' and to ensure that they are supported, involved and engaged in all facets of the wonderful life that our College has to offer.
There are a number of plans to mark Black History Month in College. The Library have put together a display of books about black history and thought across the world, with topics including the civil rights movement, the history of rap music and black feminist thought, from authors such as Paul Gilroy, Reni Eddo-Lodge and Ta-Nehisi Coates.
A number of Queens' societies, including the Milner Society (Natural Sciences) and the Feminist Society, are also putting together pamphlets and hosting virtual events to explore black history in their area. The LGBT+ representative for the JCR is also working on an LGBT+ x Black history pamphlet which will be distributed in College in due course.