Student Voices: Yvonne Lardner
Yvonne Lardner is Head of Group Communications at Engine UK and studying for a Master's in Social Innovation. Her dissertation is on race and power, focussing on the experiences of Black leaders.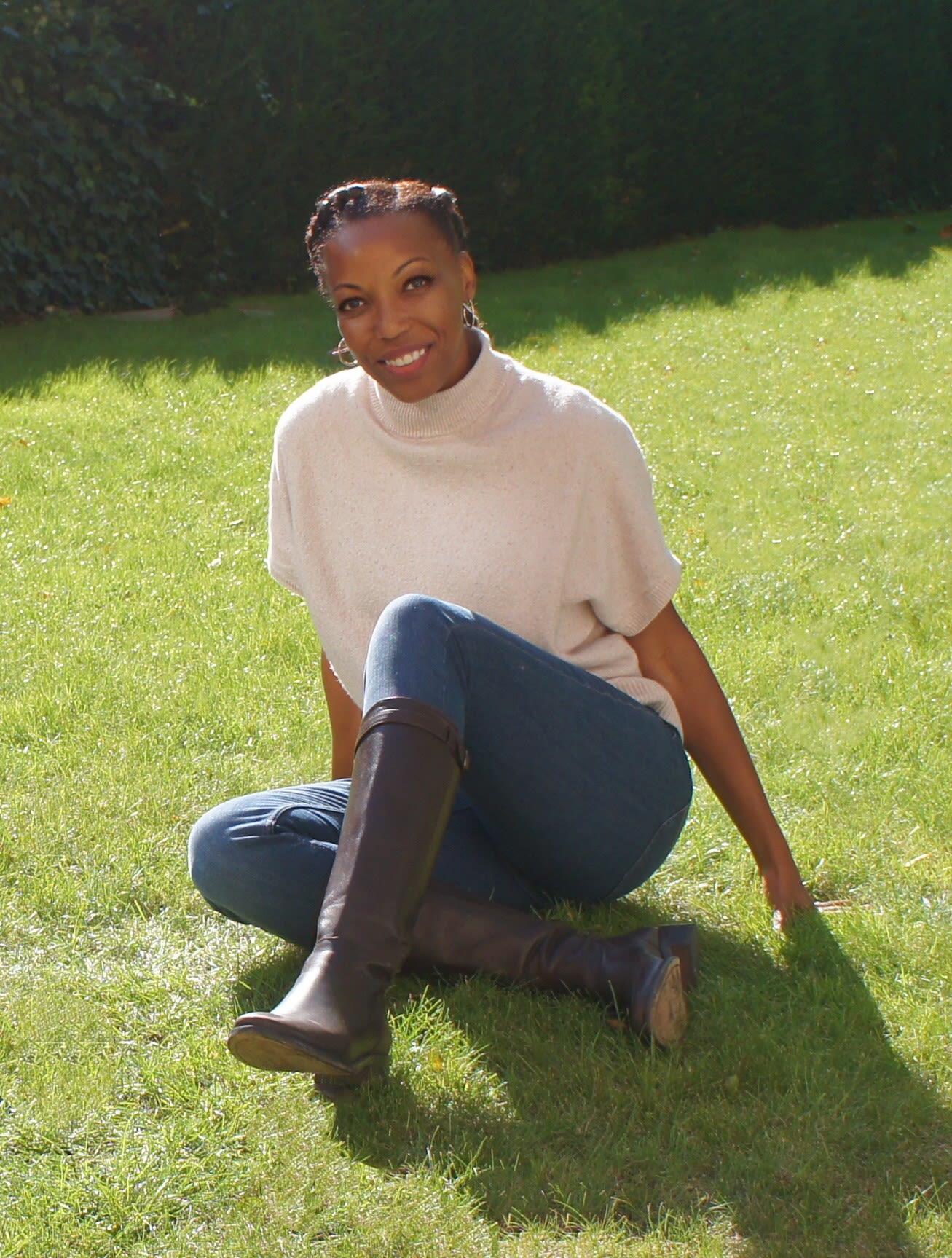 Background
BA, English, Linguistics & Sociology
Career in brand management & corporate communications
MSc, Biomimicry, Arizona State University
Business Strategies License for Social Impact, Wharton School of the University of Pennsylvania
Mentor at Cambridge Social Ventures, Judge Business School
Why return to education now?
My curiosity to understand how people navigate and make sense of their experiences and environments led me to study a BA in English language and linguistics and sociology. Once I graduated, I decided to focus on earning a living and entered the workforce to begin my career in brand and corporate communications.
However, over the years, my interest in exploring how innovative ideas can address key social challenges grew. Having thought I had left studying behind, years later, I decided to return to academia and undertook an MSc in Biomimicry – an approach to innovation that brings biology to the design process to seek sustainable solutions to human challenges; it does this through the emulation of nature's time-tested patterns and strategies.
I thoroughly enjoyed my first masters and it inspired me to continue exploring the theory, design and application of innovative ideas for social change. However, I wanted to somehow bring both my knowledge of sociology and my professional experience into the mix, which led me to discover the Master of Studies in Social Innovation.
What are you researching and writing about?
I am now in the second year of a two-year part-time programme, and my primary areas of interest include critical management studies; organisational theories; critical race theory and gender, race and leadership.
I am currently preparing for my research dissertation, which focusses on the lived experiences of Black organisational leaders and considers how they are able to recognise their constraints while finding openings to transcend these constraints and even shape their environment. Because leadership creates change for individuals and organisations, it is important to observe, document and analyse it from a variety of lenses and perspectives. With this in mind, my objective is for my research to contribute to the why, what and how of effective leadership.
Upon completion, my intentions include developing a conceptual framework and working towards getting my research published. I am also considering embarking on a doctorate, as I would love to delve deeper and make valuable contributions in the area of leadership research and practice.
Why have you chosen to study at Cambridge and why at Queens'?
I sought out a university that had a reputation for academic excellence in the field of social innovation and was drawn to and intrigued by the research that Professor Neil Stott and Professor Paul Tracey were doing at Judge Business School. I also had to consider the fact that studying and working simultaneously presented a variety of challenges and I needed flexibility. While many courses and programmes have had to switch to blended learning due to the COVID-19 pandemic, the Master's in Social Innovation at Cambridge was already structured in this way and created a path for me to transfer valuable insights across my academic and professional environments in real-time and in real-world applications.
Selecting my College was something I gave great consideration. I liked the idea of being in an older college that had a mix of undergraduate and postgraduate students, and that was less than a 15-minute walking distance to Judge. It was also important that I was in a college that had a great atmosphere and attracted students from diverse backgrounds. Queens' was a great fit for me, and the fact that it was founded by two women was an added attraction. I was fortunate to visit the Old Library when it opened for two weeks in early 2020, and the Old Hall is one of my favourite buildings at the College.
How has working and doing a postgraduate course worked this year?
When I started my postgraduate degree at Judge, I wanted flexibility and so opted to be an independent communications consultant and consulted for the likes of BCG Digital Ventures. As my degree is blended, working in this nature meant I could visit Cambridge every term for my residentials and at least once a month to attend lectures, workshops, debates and, on occasion, formal dinners. I am also a mentor for Cambridge Social Ventures Weekend.
However, COVID-19 measures meant that the Lent and Easter residentials had to take place online. While the faculty did a great job of preparing and delivering our programme, it was sad not to be able to spend that time at Cambridge with my classmates.
While I was able to return to Cambridge for the Michaelmas residential, many in my cohort were not able to due to international travel restrictions. Sitting in the Fadi Boustany Lecture Theatre in a face mask and engaging with my peers on a screen via Zoom is certainly a memorable experience.
Also, during the lockdown, I decided to take on a new role as the Head of Group Communications for an integrated media and marketing group. Although my professional career has often included working remotely, I had always had the flexibility to simply pop to the office or travel for face-to-face meetings. Having that freedom of movement put on hold has meant that I had to quickly adapt to new ways of working and researching. This has meant a sharp increase in my volume of video conferencing meetings for work and, as part of preparing for my dissertation, I am having to carefully consider how I shape my research design and conduct data collection. 
How has the focus on the Black Lives Matter movement affected your research?
The Easter term was particularly stressful. When the protests began, I was preparing a critical case study on the Equal Justice Initiative's Legacy Museum: From Enslavement to Mass Incarceration – a museum in Montgomery, Alabama, that displays the history of slavery and racism in America. Doing that research and hearing about the appalling killing of George Floyd by an officer of the law, followed by protests that shone a light on the structural and systemic racism and discrimination that Black people experience was very overwhelming, to say the least. I found myself grappling with a wide range of emotions: heartbreak, sadness, exhaustion, scepticism, hope – there is no playbook for how one should feel during these moments and I am grateful to family, friends and peers for constantly reminding me that it was ok not to be ok.
There is no denying that this has been an immensely challenging year, however, it is also a year that represents a big opportunity to reimagine new approaches to social, economic and environmental challenges. With this in mind, I am encouraged by the inspirational words of writer and civil rights activist James Baldwin: "The world changes according to the way people see it, and if you can alter, even by a millimeter, the way people look at reality, then you can change the world."