Coming soon: The Bridge
& the new Floreat Domus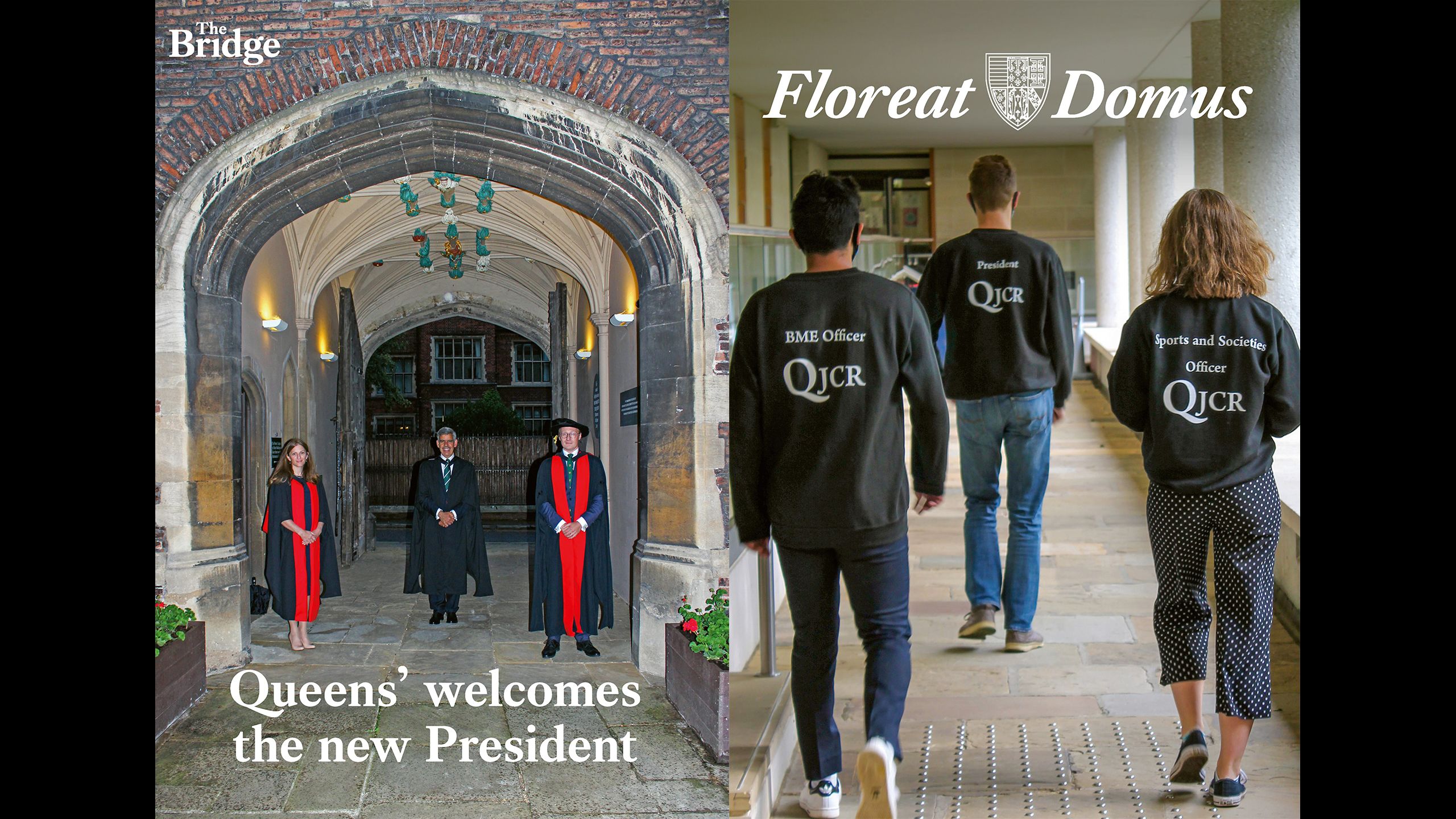 The Winter 2020 edition of The Bridge magazine is on its way to alumni, along with a new publication, Floreat Domus.
Floreat Domus (the College motto) is an expansion of our usual Gifts List and will include an update on the great impact of philanthropy at Queens'.
Both should arrive with alumni in the UK this weekend. They will also be available on the website, along with the College Record.
If we do not have your up-to-date mailing address, please update it through our website.
Features in the upcoming edition include:
The installation of our new President, Dr Mohamed A. El-Erian
Fellow's Insight: Introducing the inaugural John Eatwell Fellow, Dr Janet Maguire
40 Years of Women at Queens', including features from Professor Naomi Segal, our first female Fellow, and members of the 1980 cohort: Dr Georgia Kaufmann, Louise Sealy, Lorna Denny and Diana McLaren.
And much more, including a lockdown diary from PhD candidate Shruti Dhaundiyal in the Himalayas (pictured in Queens' pre-COVID) and news and updates from College and the alumni community!