Cricket Varsity Event at Lord's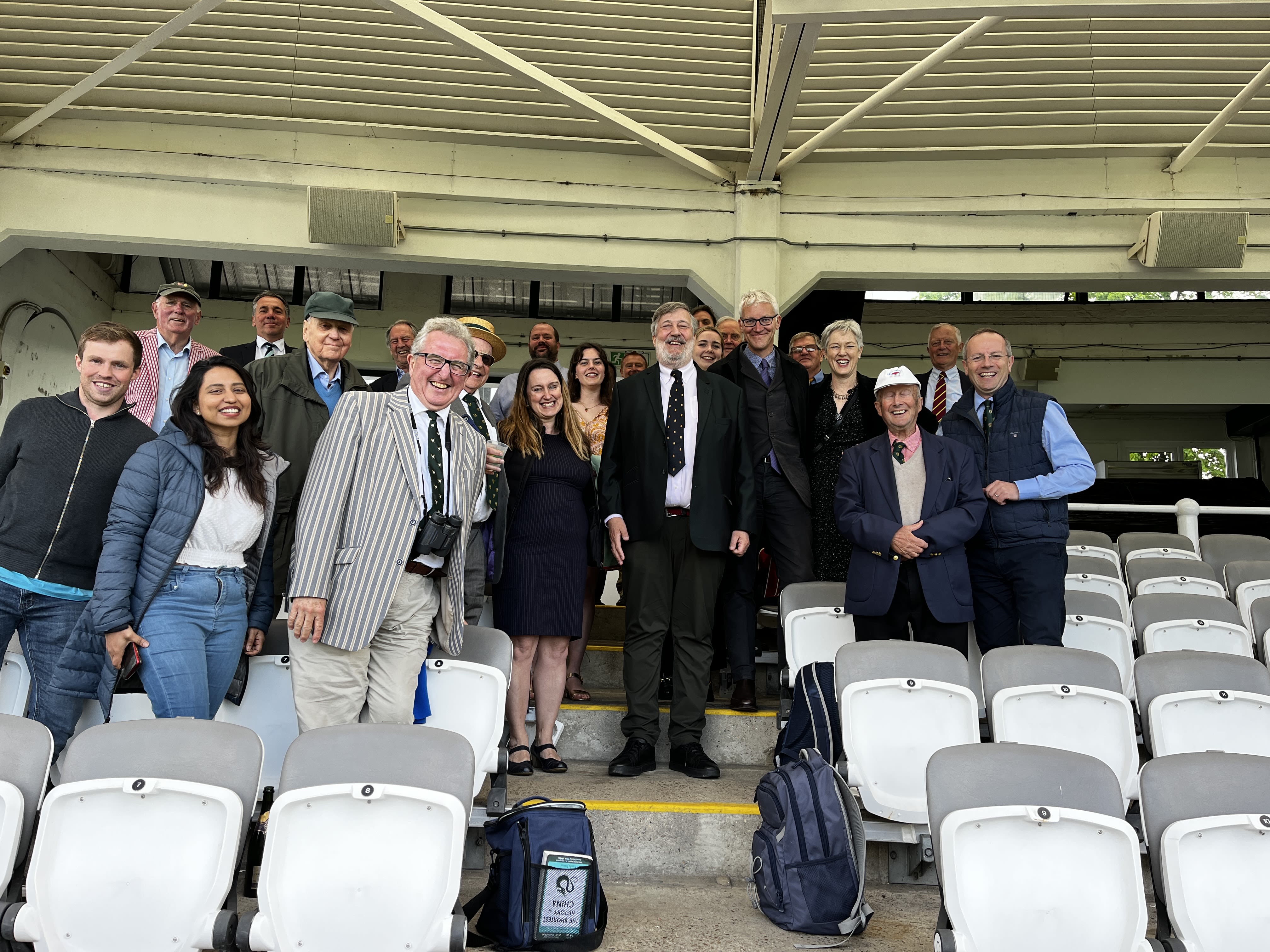 Queens' was represented on both the Men's and Women's cricket teams at the Varsity warm-up matches on May 11th. The Alumni & Development Office gathered a group of alumni with an interest in cricket together to watch the match and support our student players. Attendees included Stephen Fry (1978), the historian and broadcaster Tom Holland (1986) and Dr Geoff Cook (1955), former county player and University Blue. The teams played Twenty20 (T20) matches to warm up for the main Varsity event in July. T20 matches are shorter and innings are limited to 20 overs a side.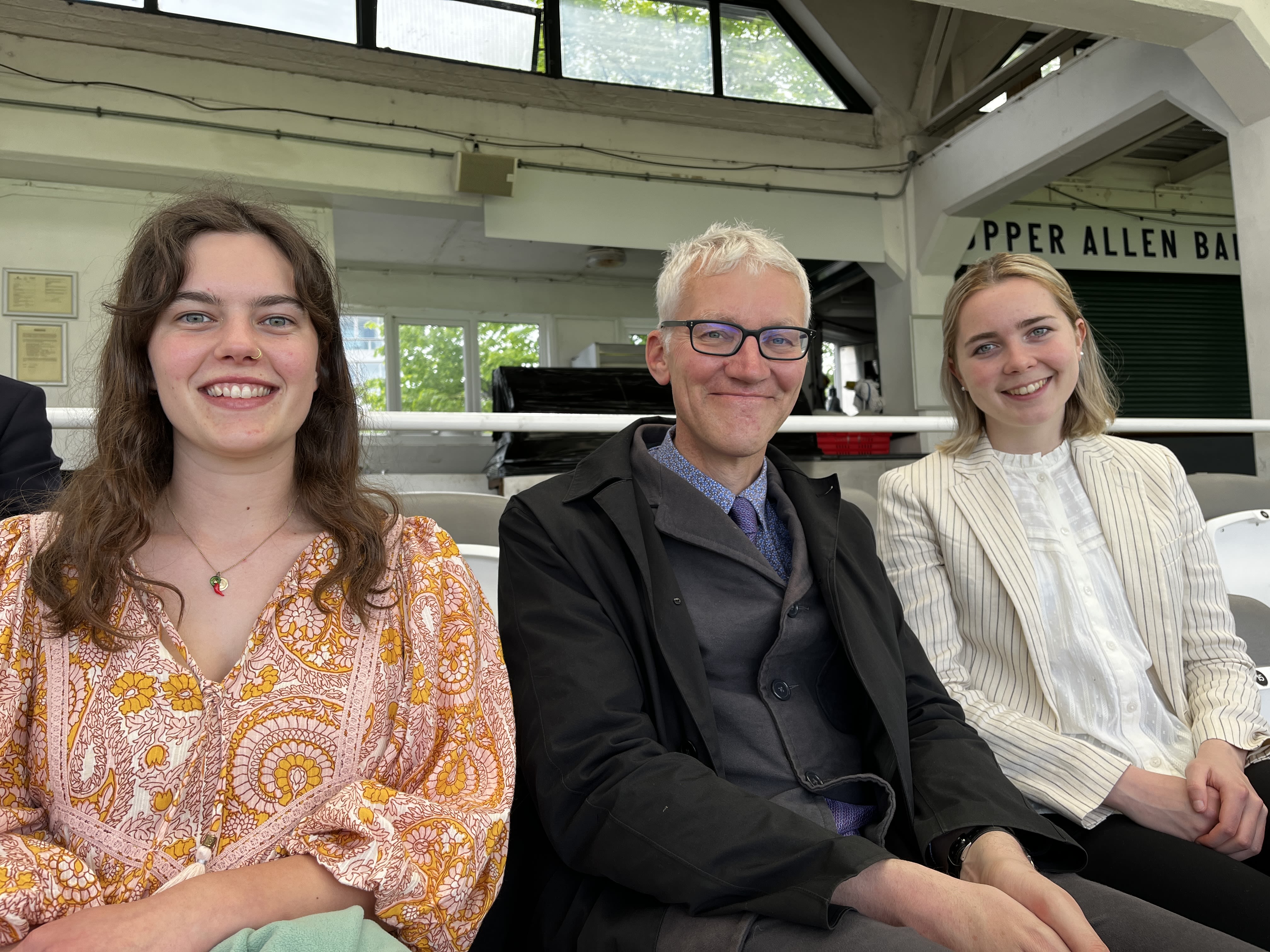 The men's match was won by Cambridge 176 / 3 (18.4) versus Oxford's 175 / 5 (20.0), with James Onley-Gregson (2020) getting a wicket. Unfortunately, the women's match was curtailed by rain, leading to a tie with Cambridge at 36 / 2 (7) and Oxford at 111 / 5 (20). James, Susie Hicks Beach (2021) and Grace Burton (2021) came up to the stands to speak with the alumni after their match, and Julian Cartwright (1956) brought his old fixture card from his time as Captain of the men's team in 1959.