Football Cuppers
Anniversary Celebration Dinner
Some of the Men's 1st XI reunited at Queens' on 3rd February to celebrate their 10th anniversary of winning the 2011 Cuppers.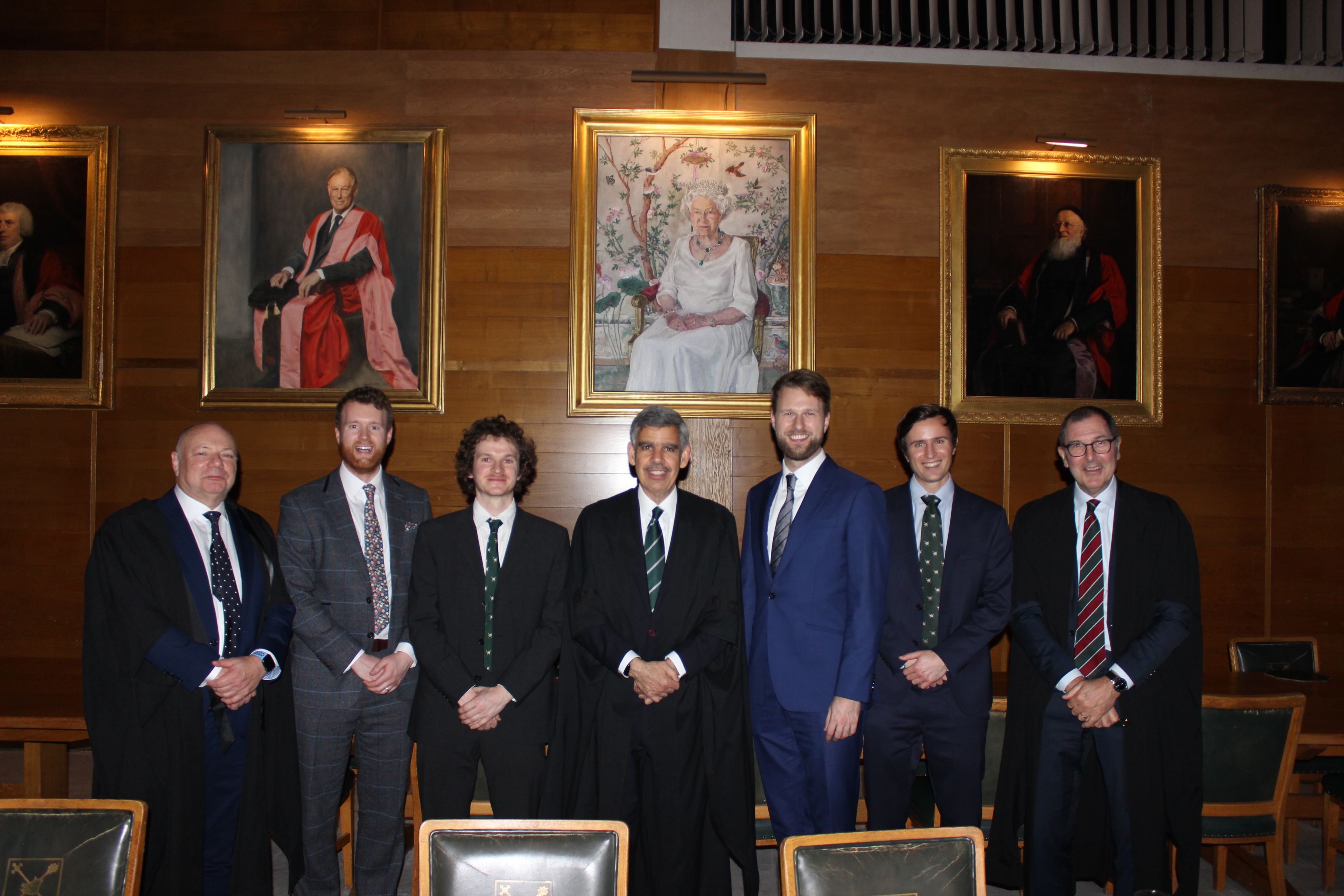 In 2011, Queens' triumphantly beat Fitzwilliam 1-0 and won the Cuppers Football Final for the first time in College history (with shared wins in 1969 and 2020). Paul Cassell (2010) scored the victorious goal just 10 minutes before the end of this nail-biting game.
We were thrilled to welcome back to College teammates, the Vice-Captain James Davis (2009), Laurynas Miksys (2007), Tom Rex (2007), and Oliver Hart (2008). The President hosted drinks in the Long Gallery, followed by formal hall in Cripps . They were also joined by football fan and former Queens' team member Nick Knight (1979). Covid meant many team members couldn't travel.
Gary Hoffman (1979) presented a lively speech at the dinner about his memories of playing for Queens' Football Club and appointment as Chairman of the English Premier League from June 2020-January 2022. As a student, Gary on occasion played in the same team as the President, Dr Mohamed El-Erian, who was Captain of the Men's 1st XI Football Team in 1979-80.