Queens' College Garden Party & Family Day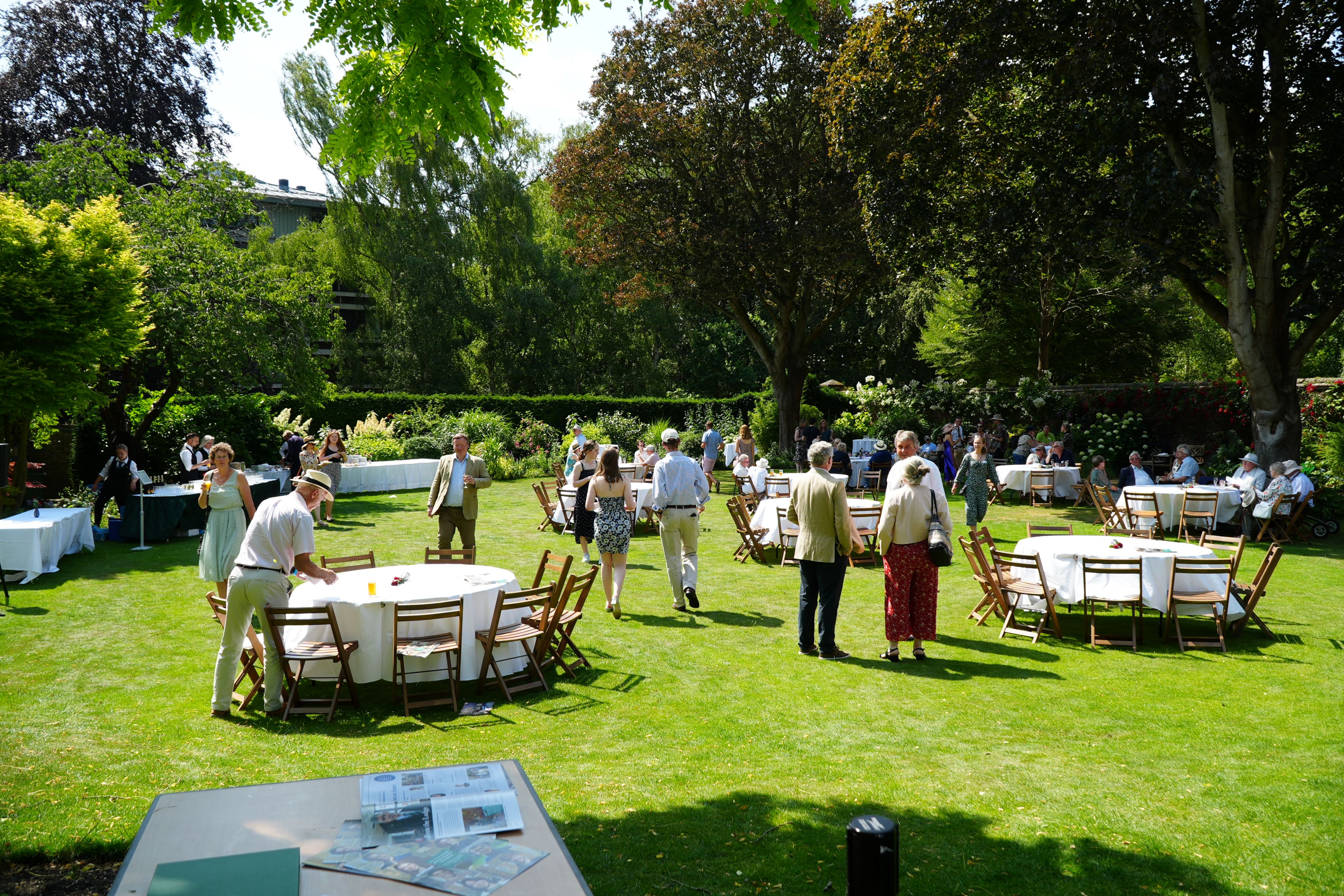 We welcomed back over 300 alumni and their guests to Queens' at the weekend for our two annual garden parties, the biggest event in the alumni calendar. The Arthur Armitage Society and The 1448 Society Garden Party took place in the President's Garden, while the Alumni Family Day took place on Erasmus Lawn.
The Development Director, Rowan Kitt, gave a speech updating alumni on the latest news from Queens', including May Bumps success for the women's side and ongoing efforts to degasify the College's buildings to meet our Net Zero carbon target and align the older buildings on our sites with our environmental policy. The outgoing MCR President, Marina Lirintzi (2019), spoke about the recent successes of the MCR to widen inclusivity, while the Senior Tutor, Dr Andrew Thompson, offered an insight into his role and some of the student activities at Queens' coming out of the Covid era.
The most senior alum in attendance was Michael Selby (1951), who matriculated 72 years ago. Michael hosted the signing of The Arthur Armitage Society Book, which contains a record of members since the first Garden Party was held in 2005. Michael shared his memories of Arthur Armitage as President of Queens' with members of the Society, which he described in an article on our website. If you have any memories of Arthur Armitage from your time as a student, please share them with us at alumnicommunications@queens.cam.ac.uk.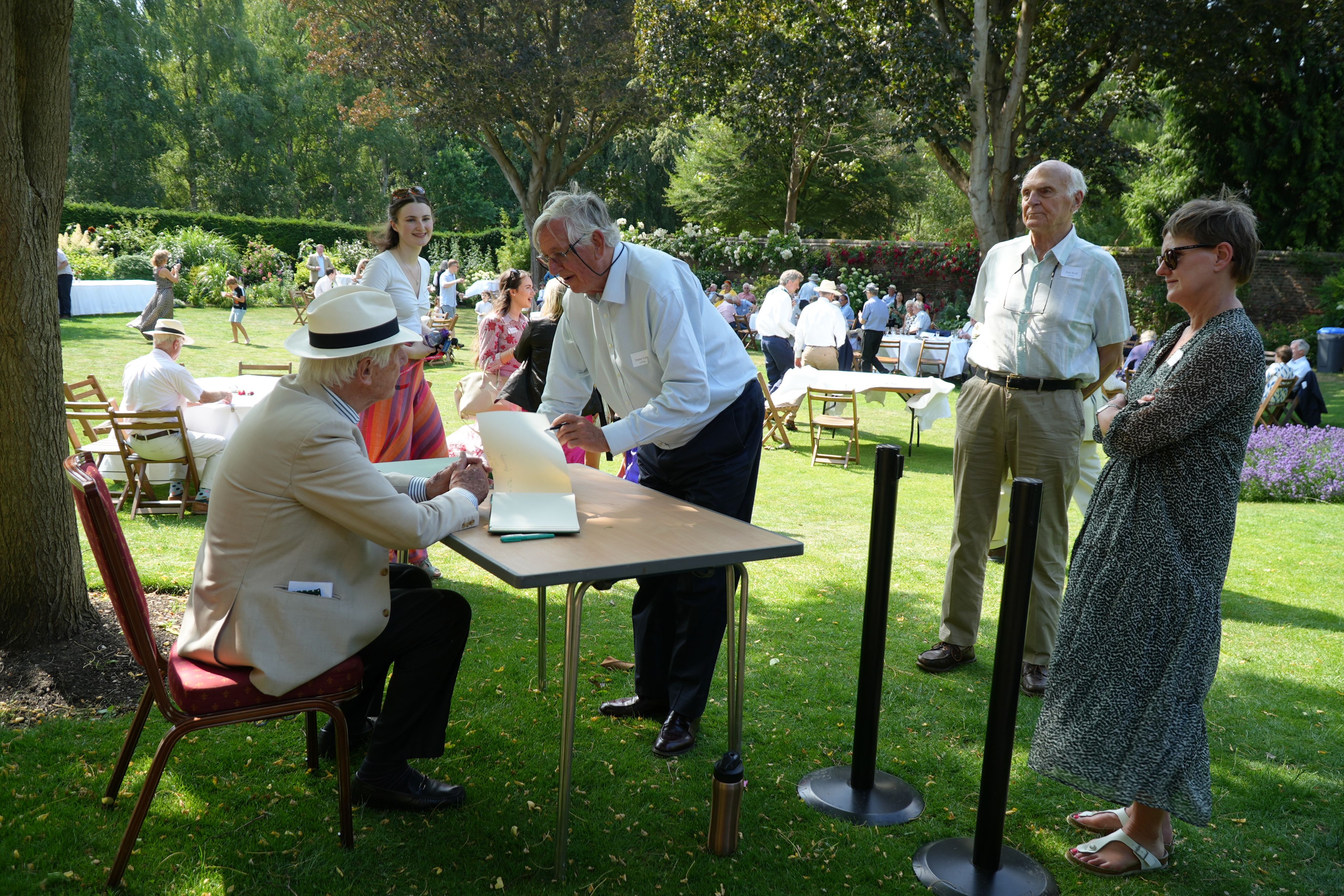 The Family Day was a hit with children of alumni, who enjoyed glitter face painting, a bouncy castle and an ice cream cart as well as plenty of refreshments to stave off the sun throughout the day. To find out more about alumni events happening at Queens', nationally, and around the world, visit our events page.