In Conversation with
The Governor of the Bank of England
Dr Mohamed El-Erian interviews Dr Andrew Bailey at The Cambridge Union on 15th November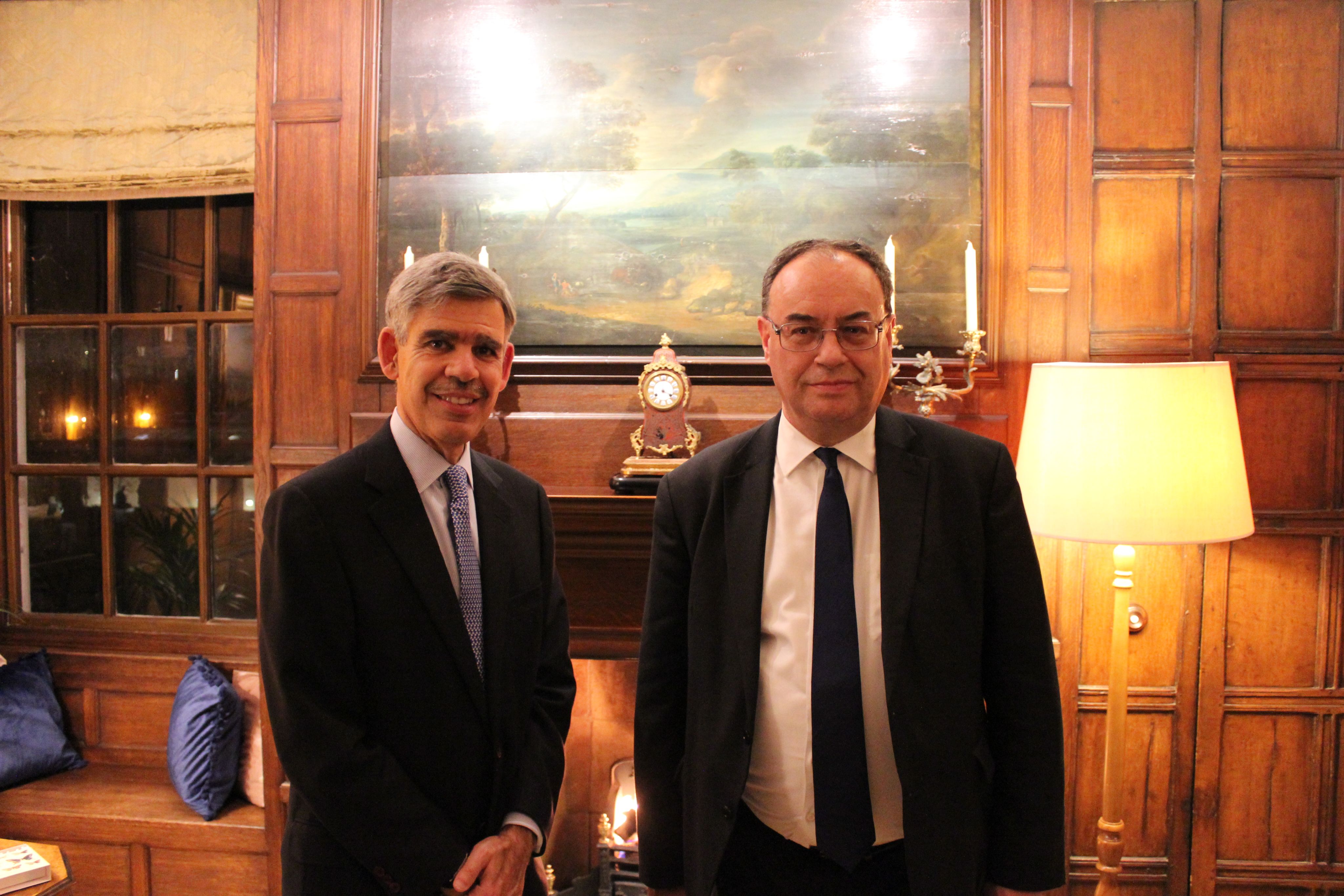 The Cambridge Union hosted an In Conversation event with Governor of the Bank of England, Dr Andrew Bailey (1978 & Hon Fellow), who was interviewed by the President of Queens', Dr Mohamed El-Erian.
Andrew Bailey has been the Governor since March 2020 and an Honorary Fellow of Queens' since 2018.
Andrew discussed his time at Queens' studying History (MA & PhD), and how this led into a career in economics. He gave an insight into his current work, including the Bank of England's overall reaction to the pandemic, its responses to climate change and, looking to the future, how it wishes to promote more diversity. Economics students gathered in the audience to watch and thought it to be an interesting and insightful discussion.
Dr Andrew Bailey and his wife were then hosted in the Lodge afterwards by the President.
You can watch the recording of the interview on The Cambridge Union's YouTube channel: