Congratulations to all our Queens' College students who graduated today!
Today's ceremony was the first with guests for a majority of our Postgraduate students and those proceeding to MA awards. Our graduands and guests celebrated with drinks and a buffet lunch in the President's garden, then walked in procession to the Senate House, led by our Praelector for today who kindly stepped in from Pembroke College, and Queens' Head Porter.
Queens' is delighted to be welcoming all our new graduands into our alumni family and can't wait to see you back in Cambridge soon.
Photos from the day can be found in the media gallery below. Contact Bryony via email at communications@queens.cam.ac.uk if you have any photo requests.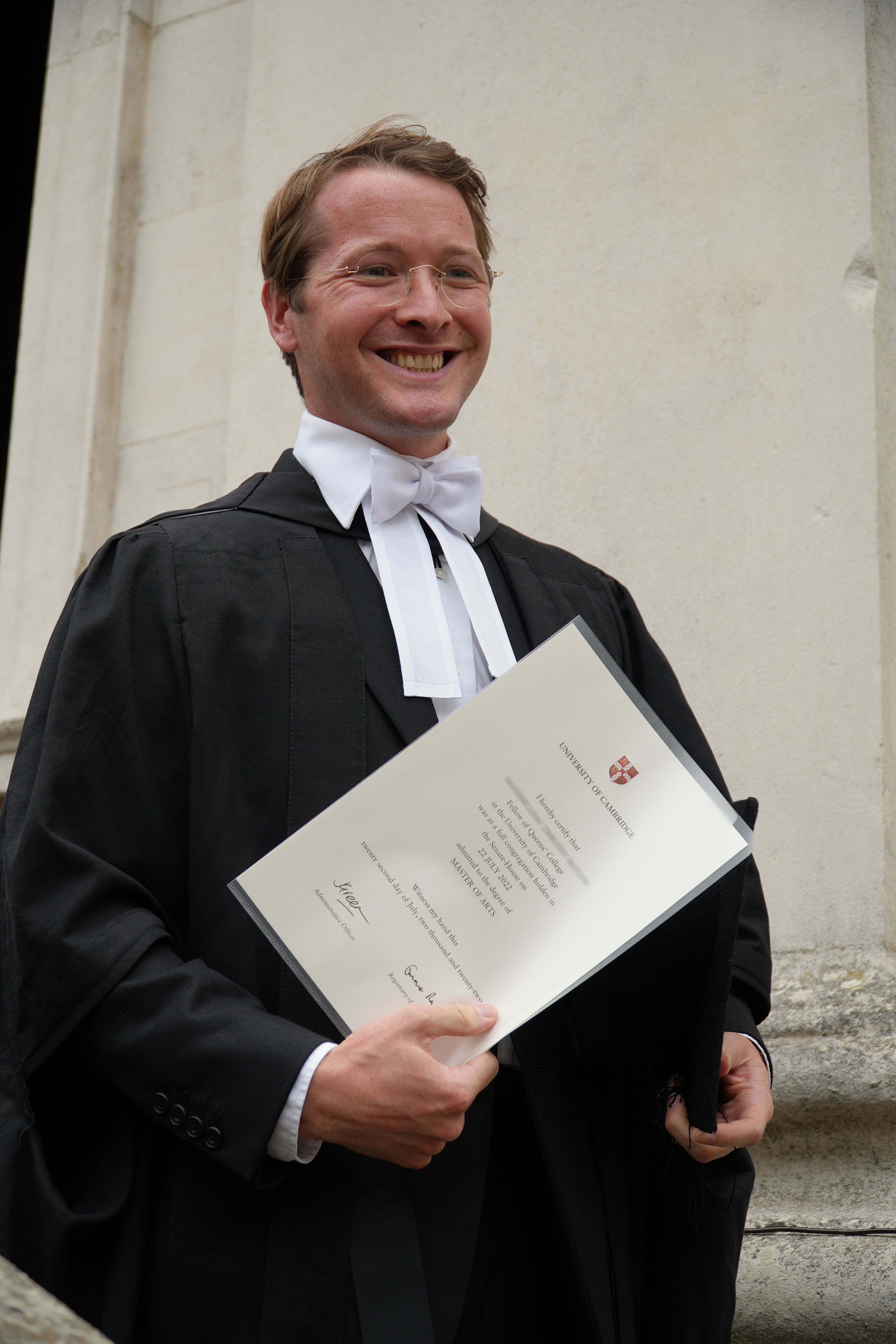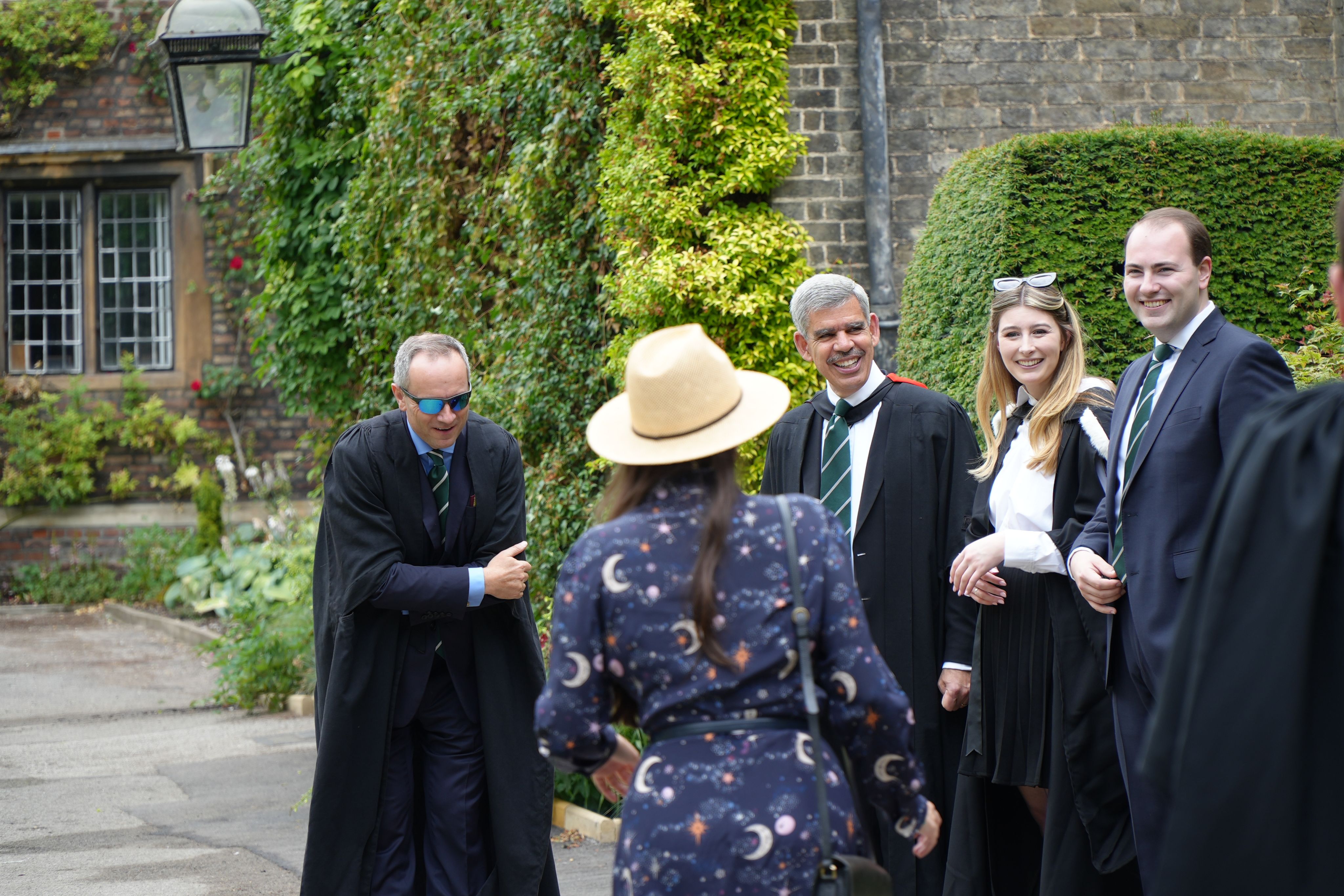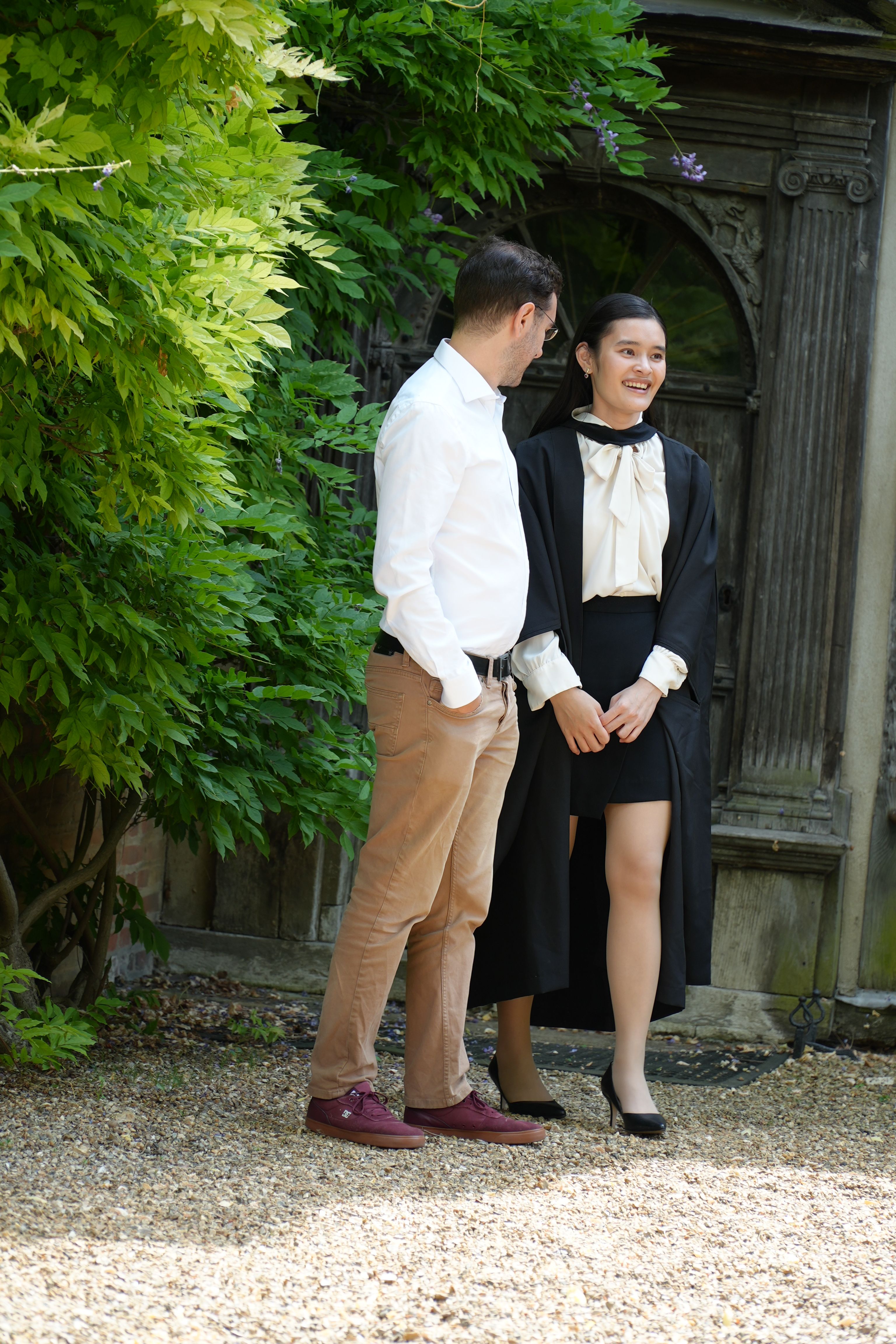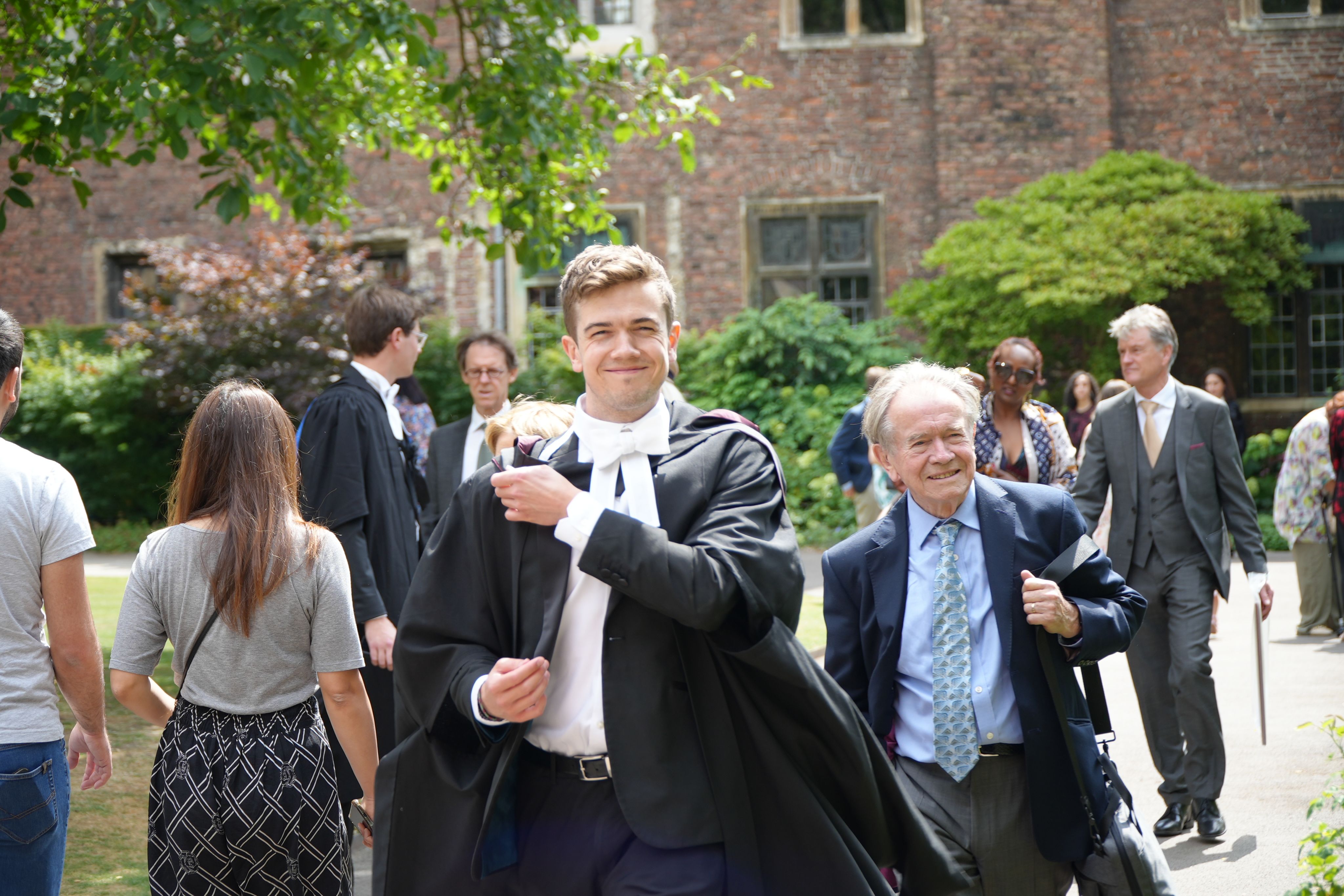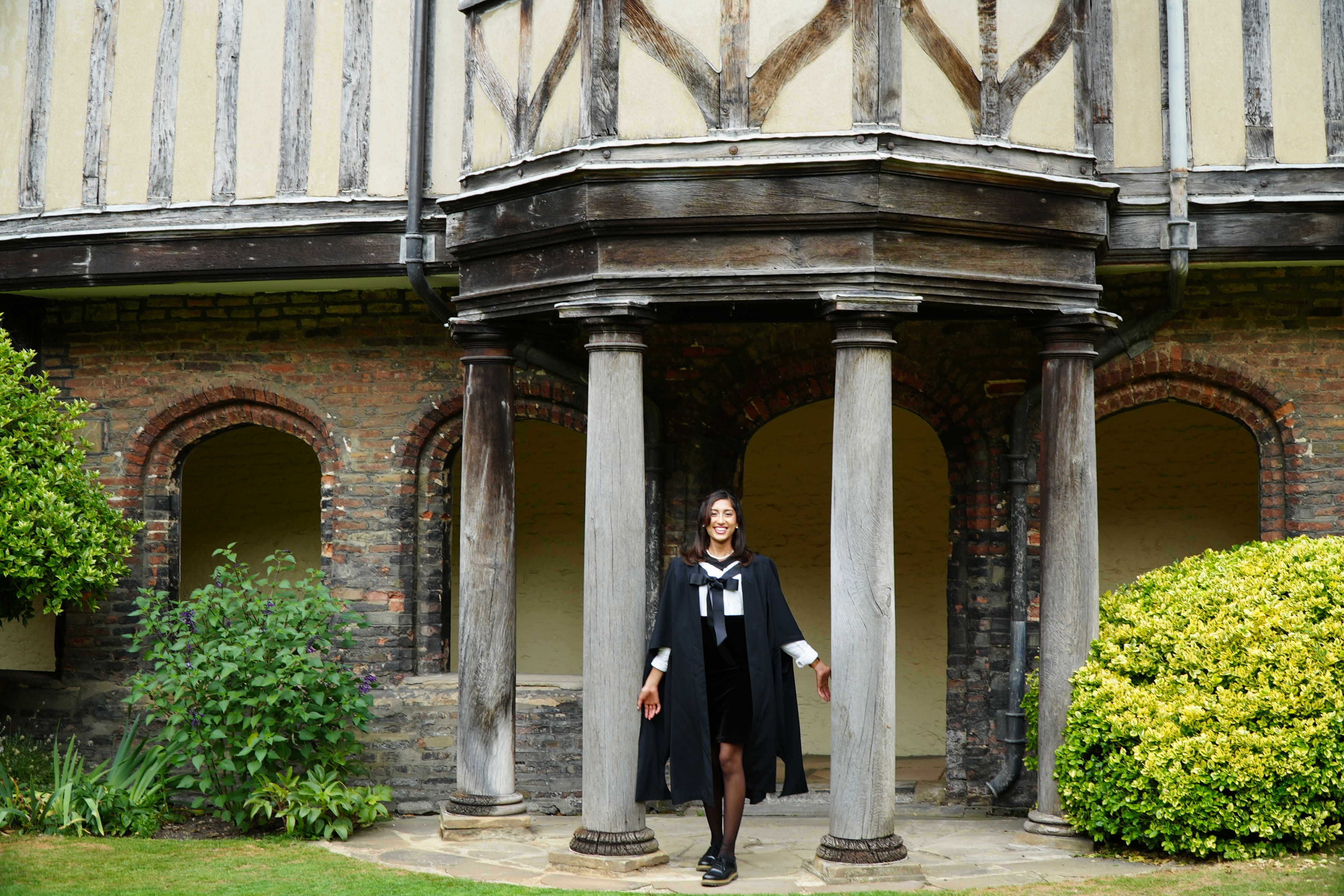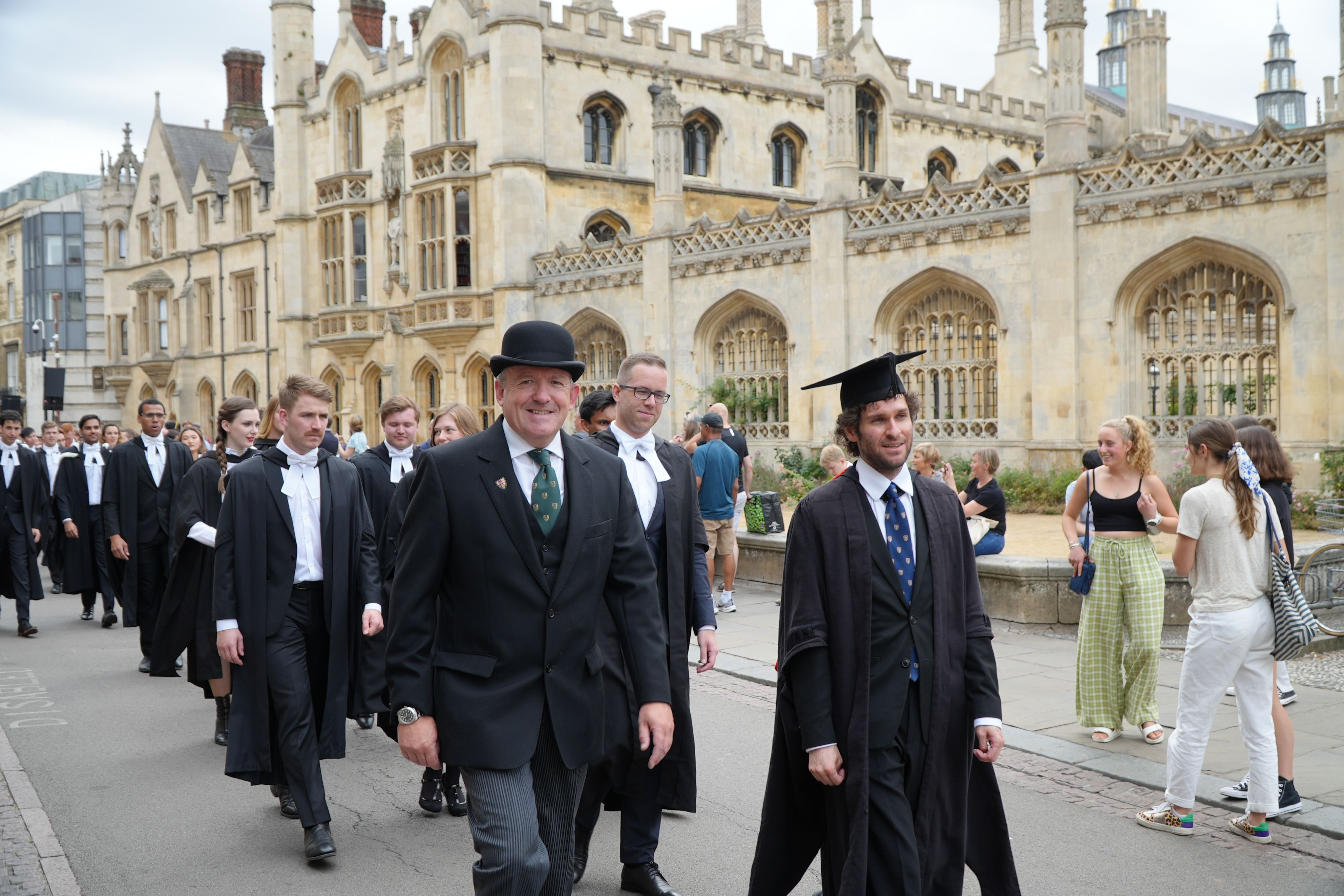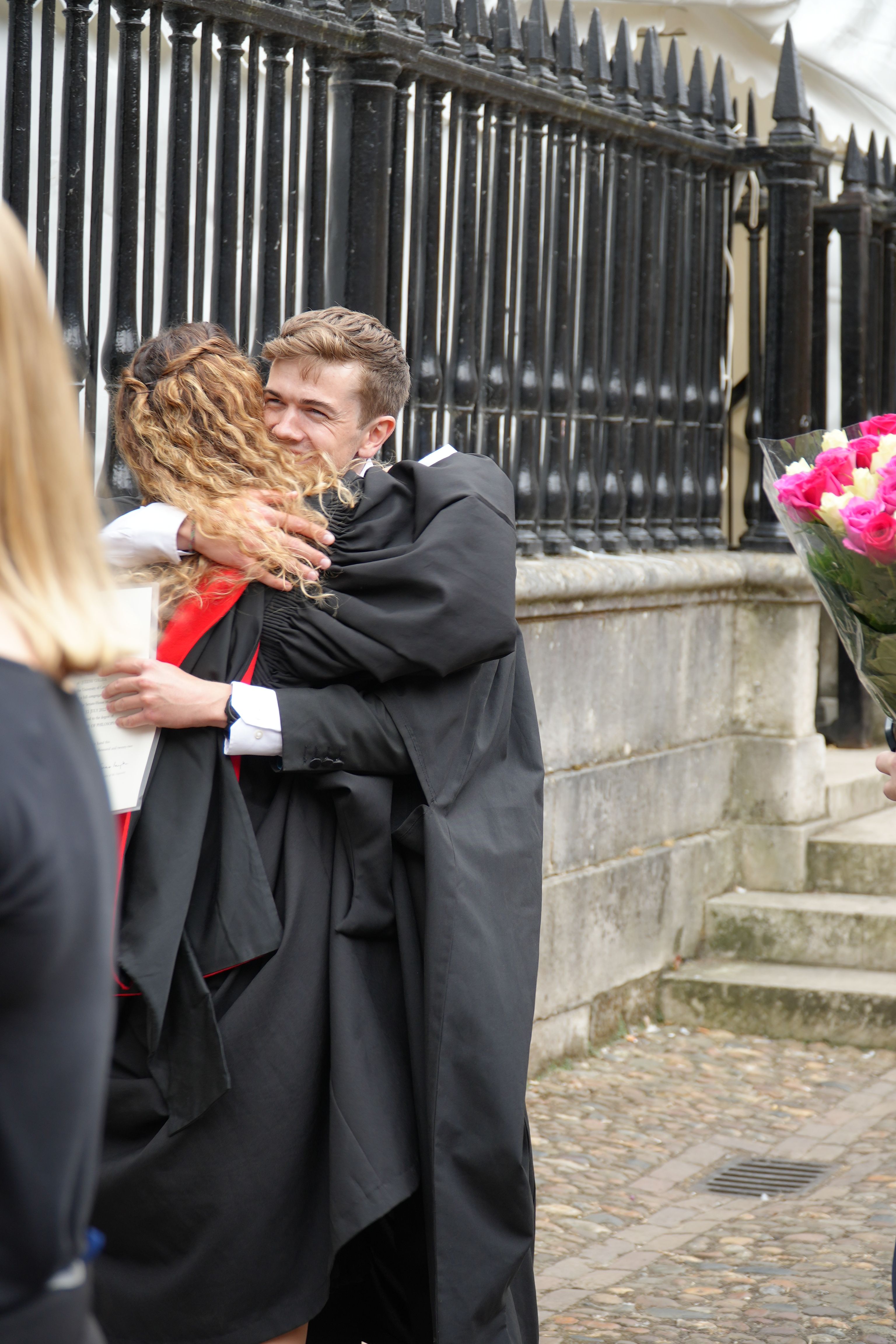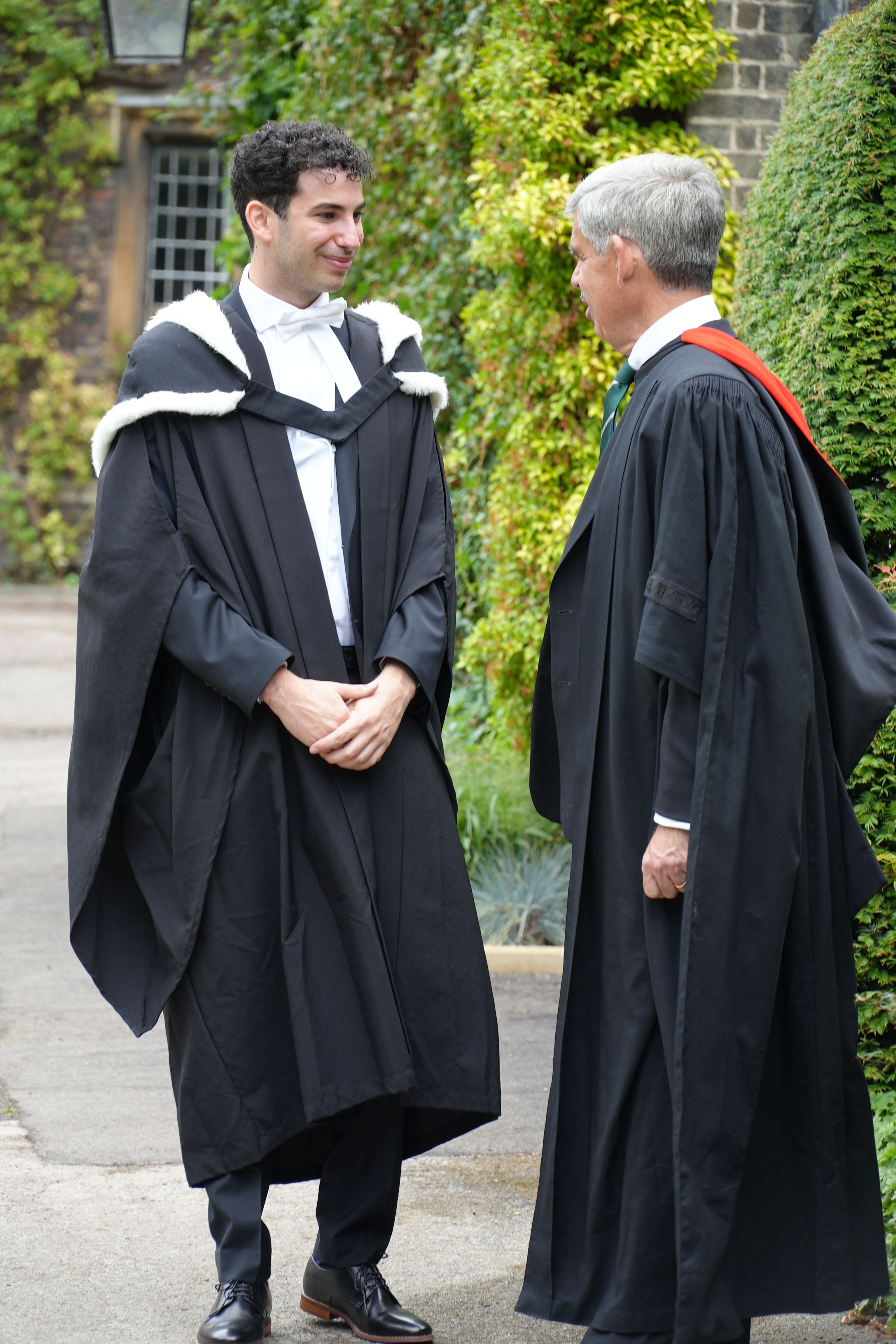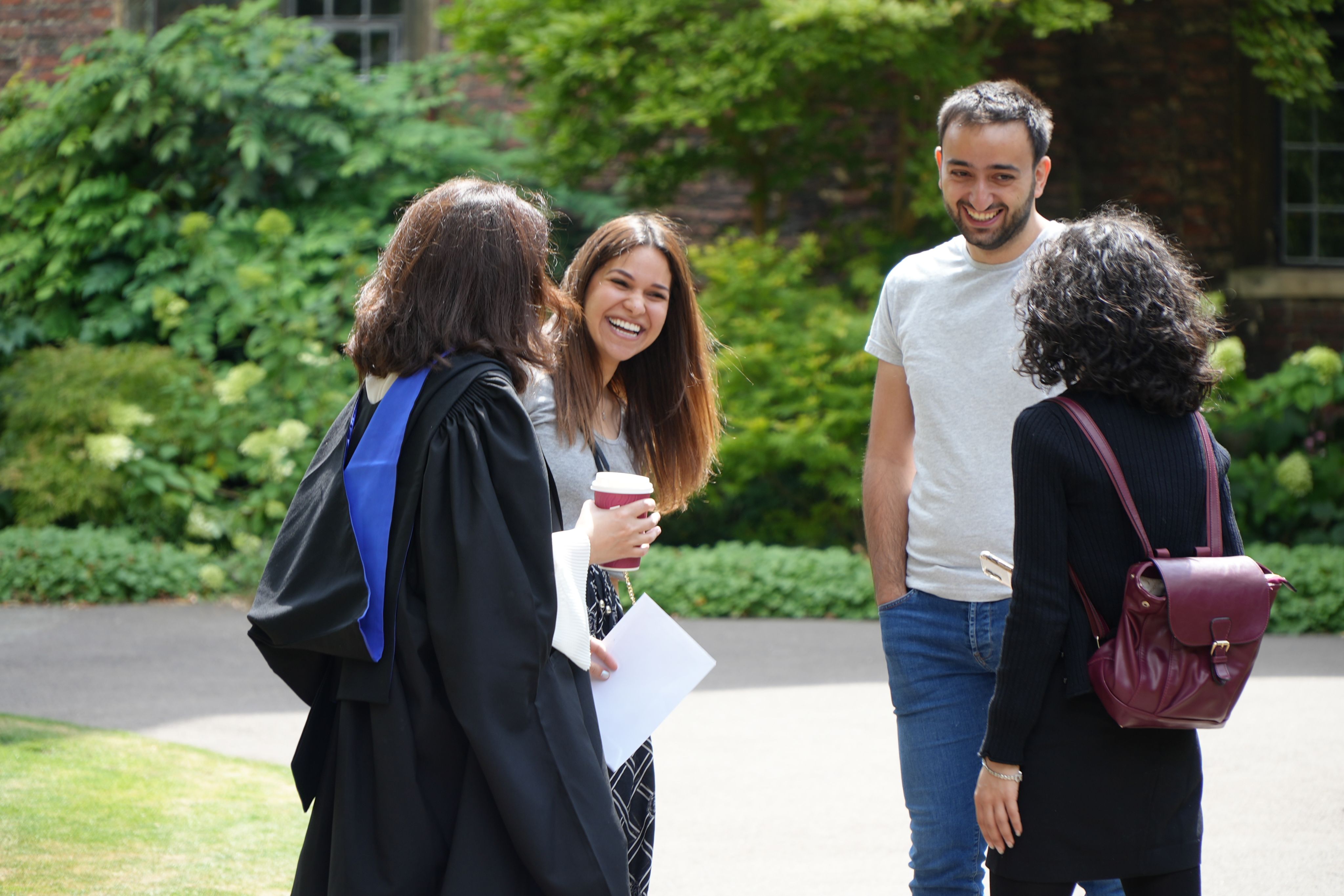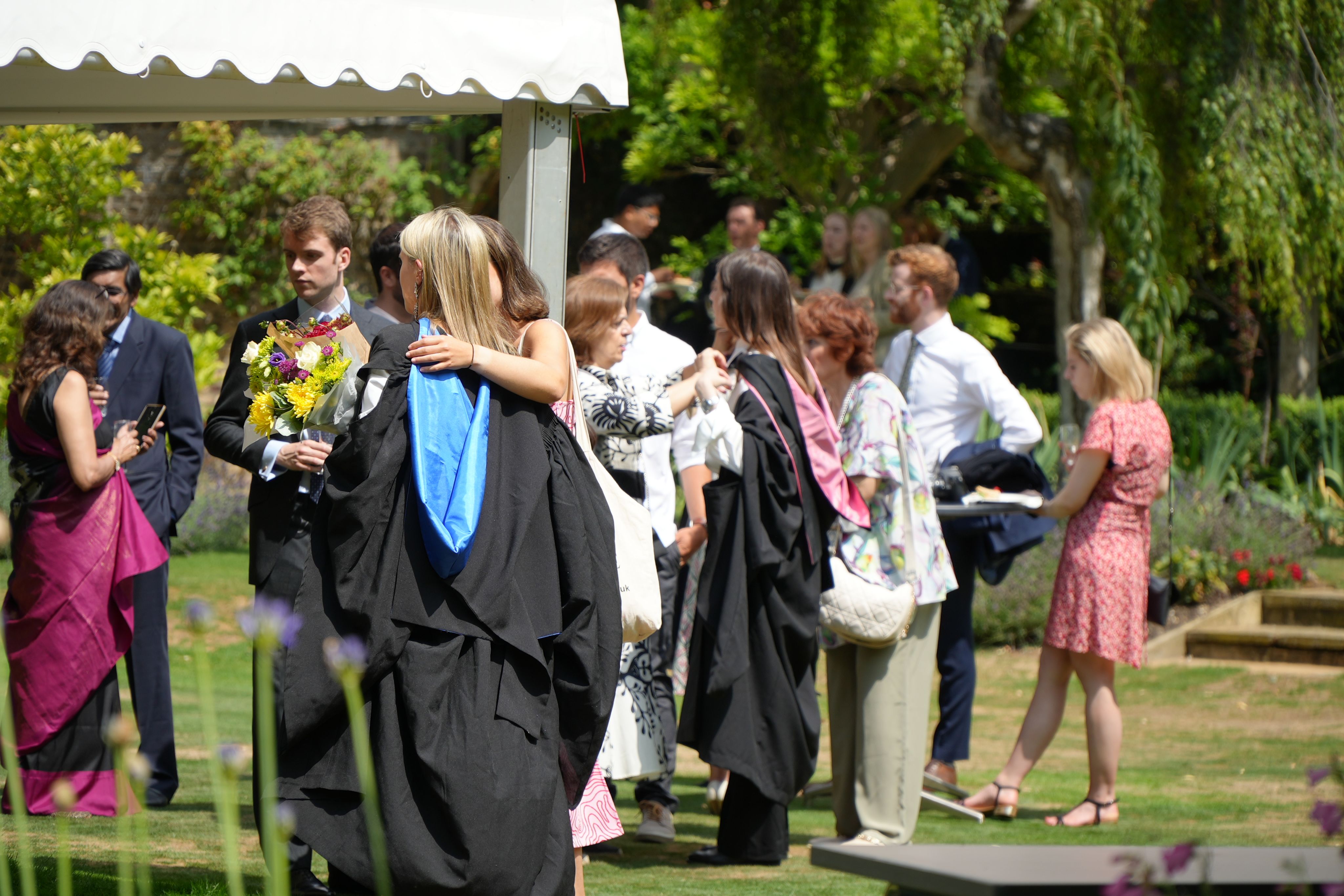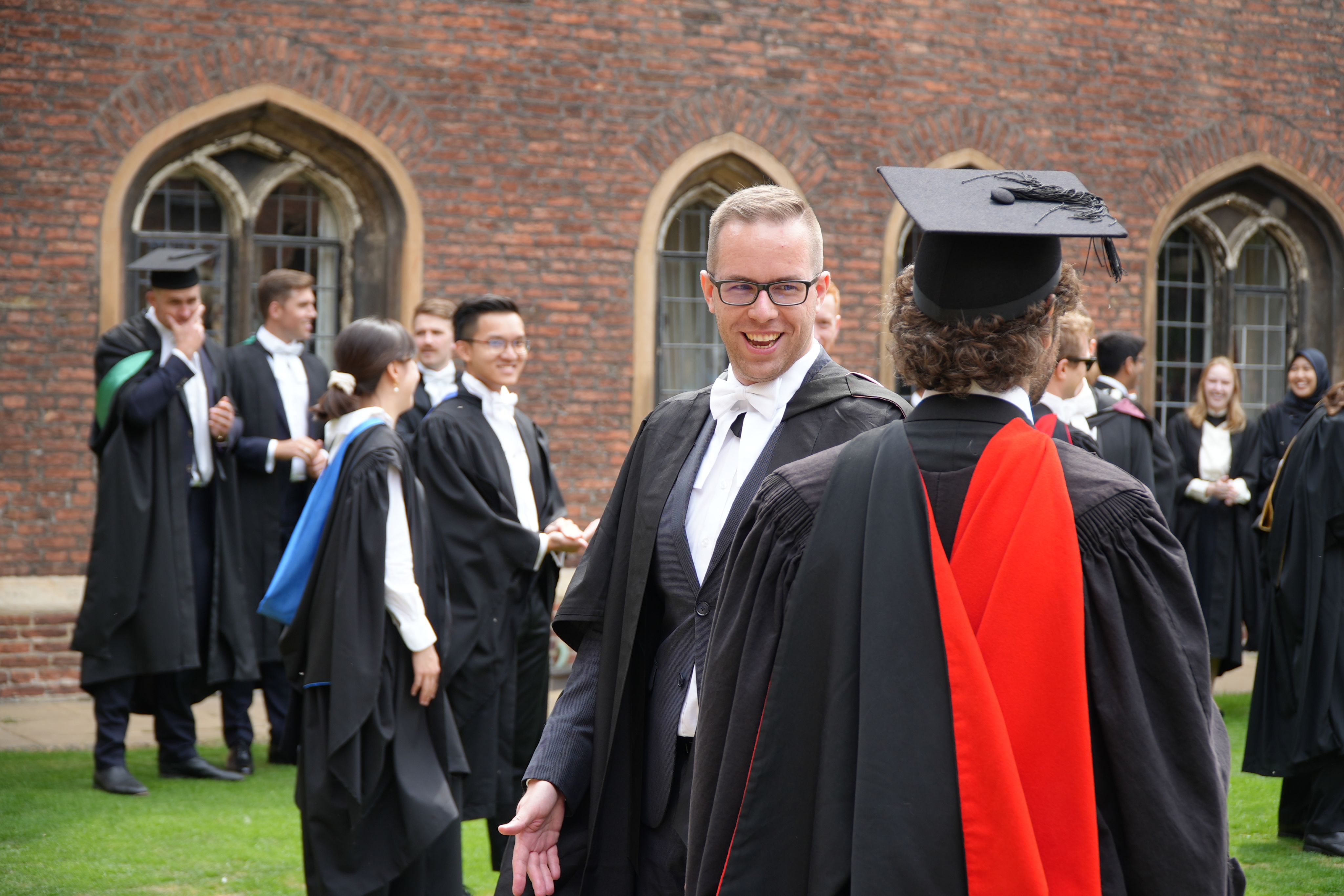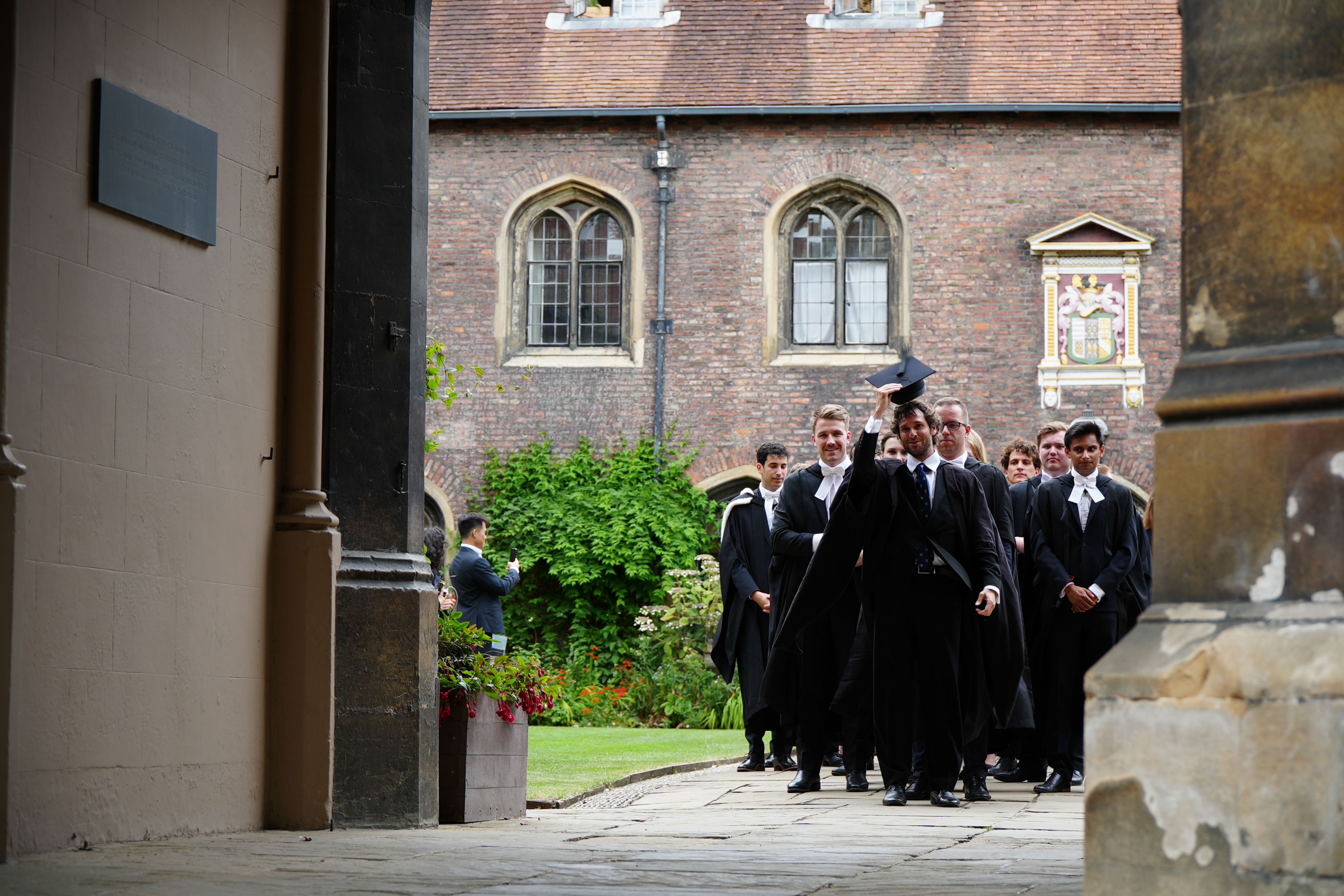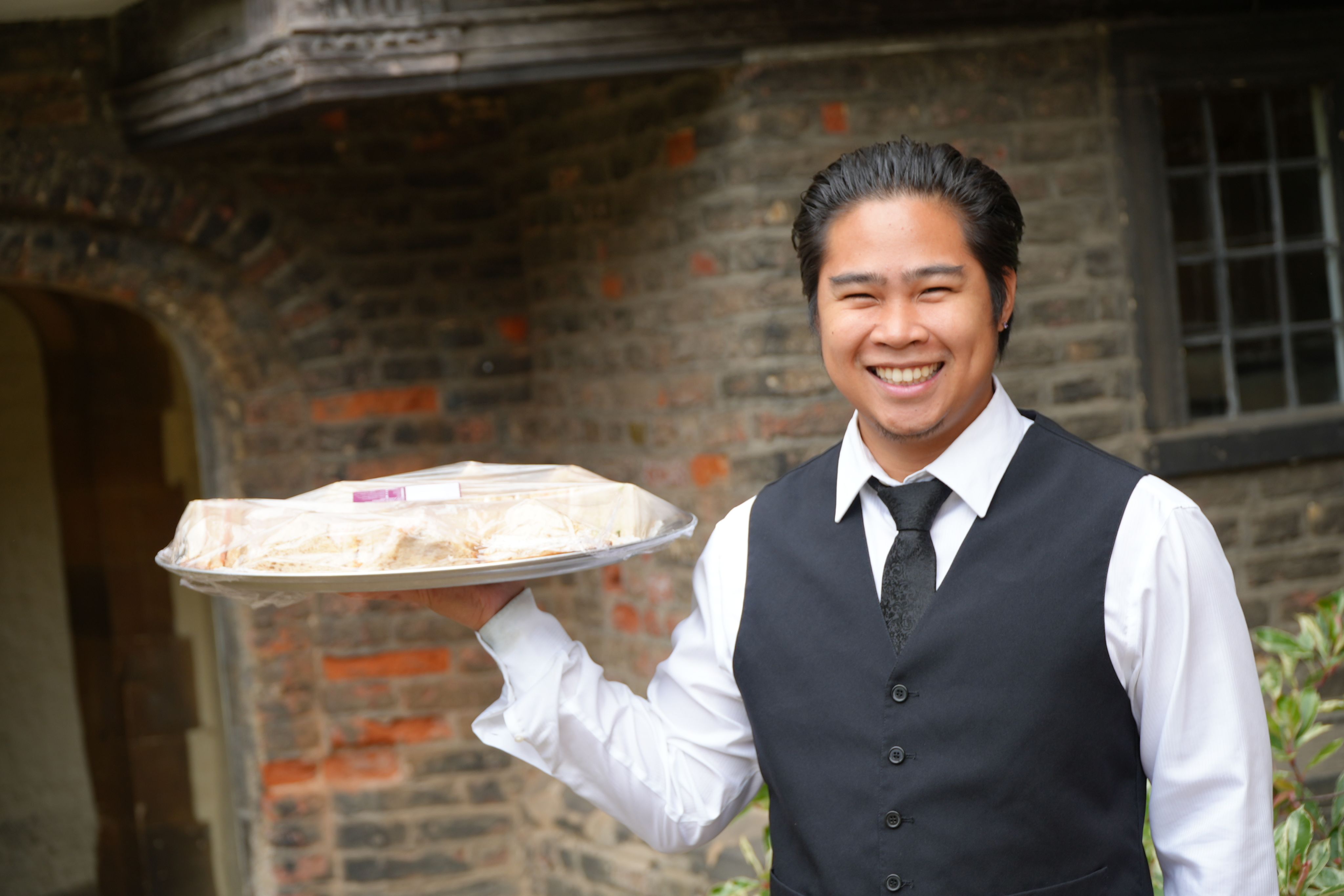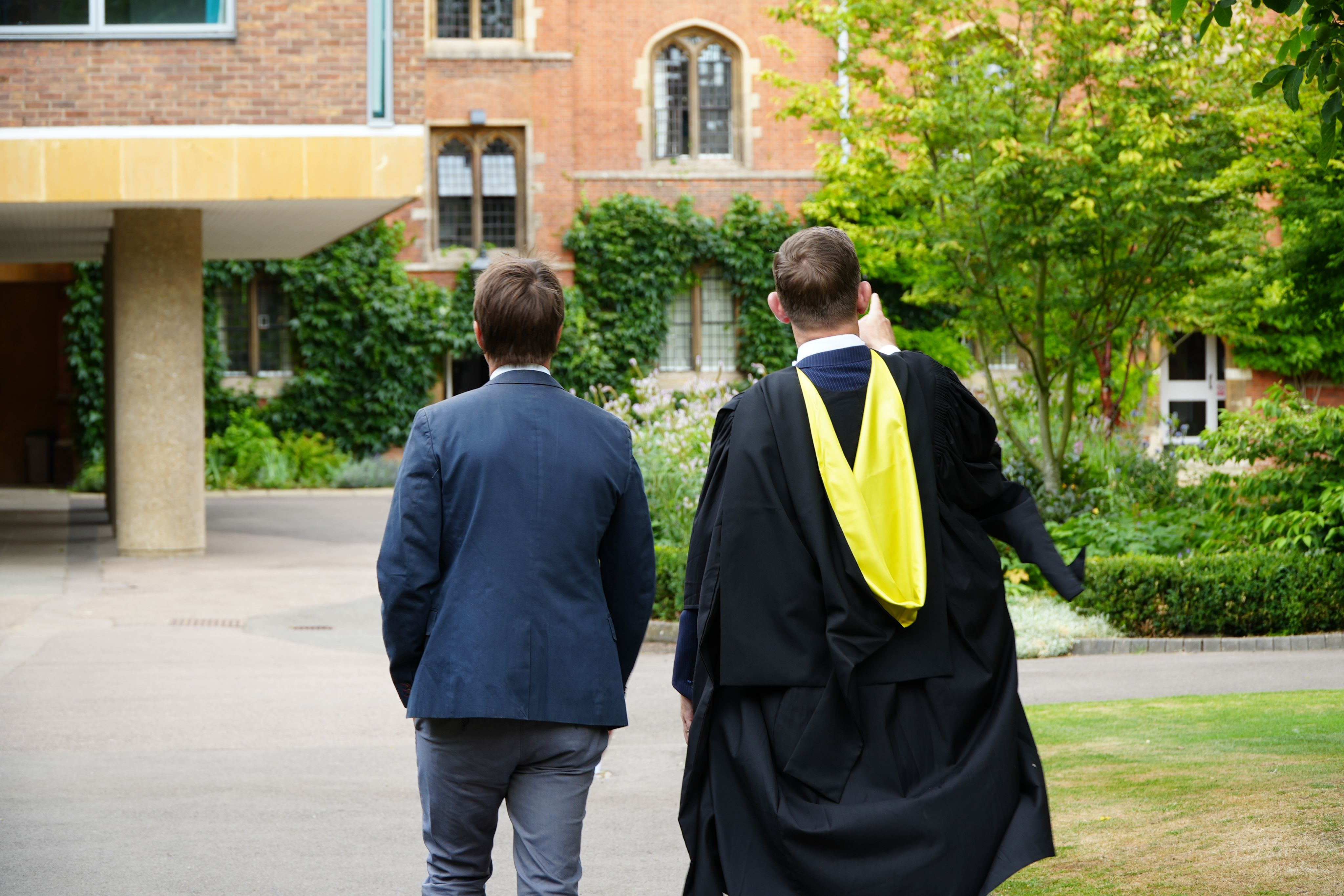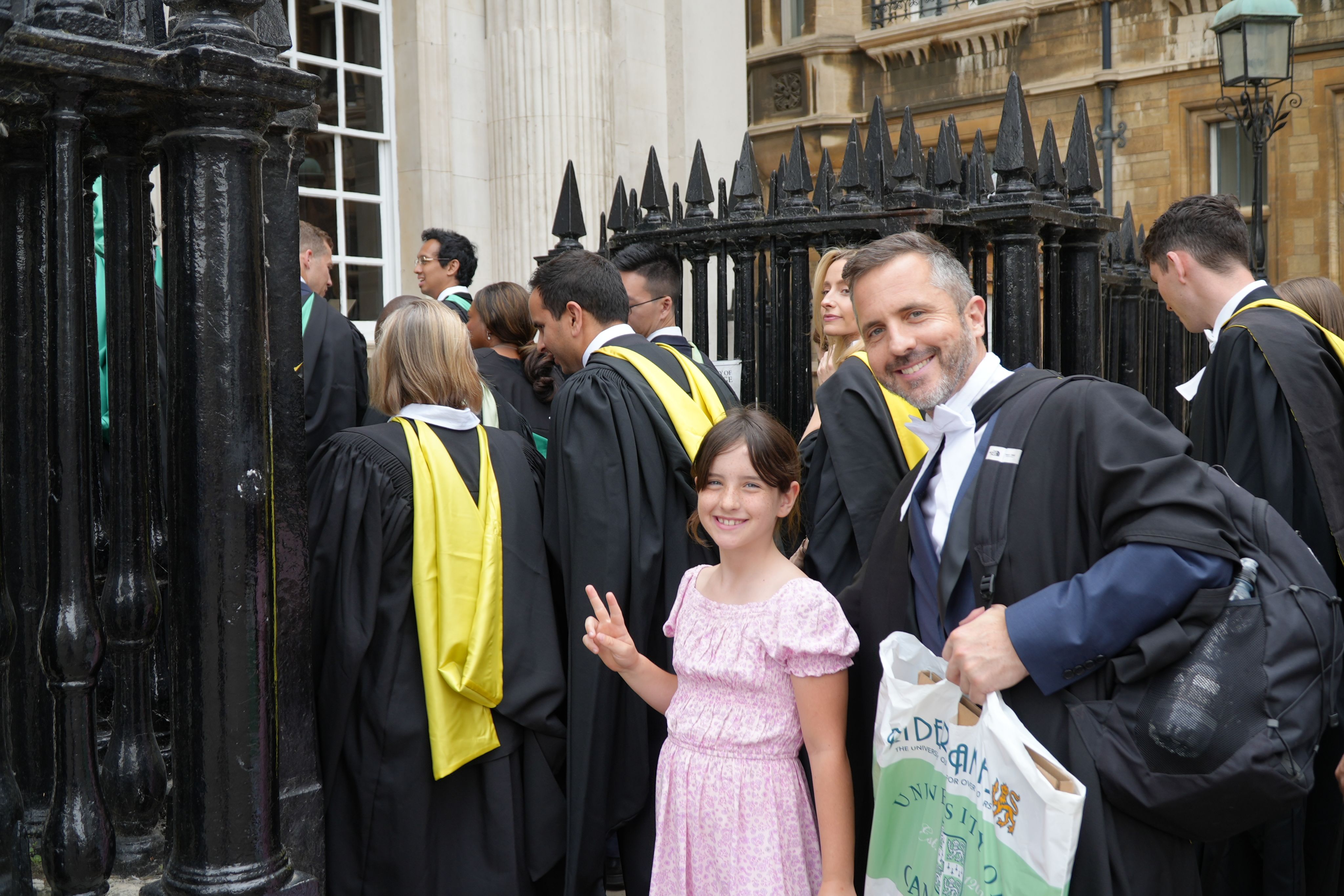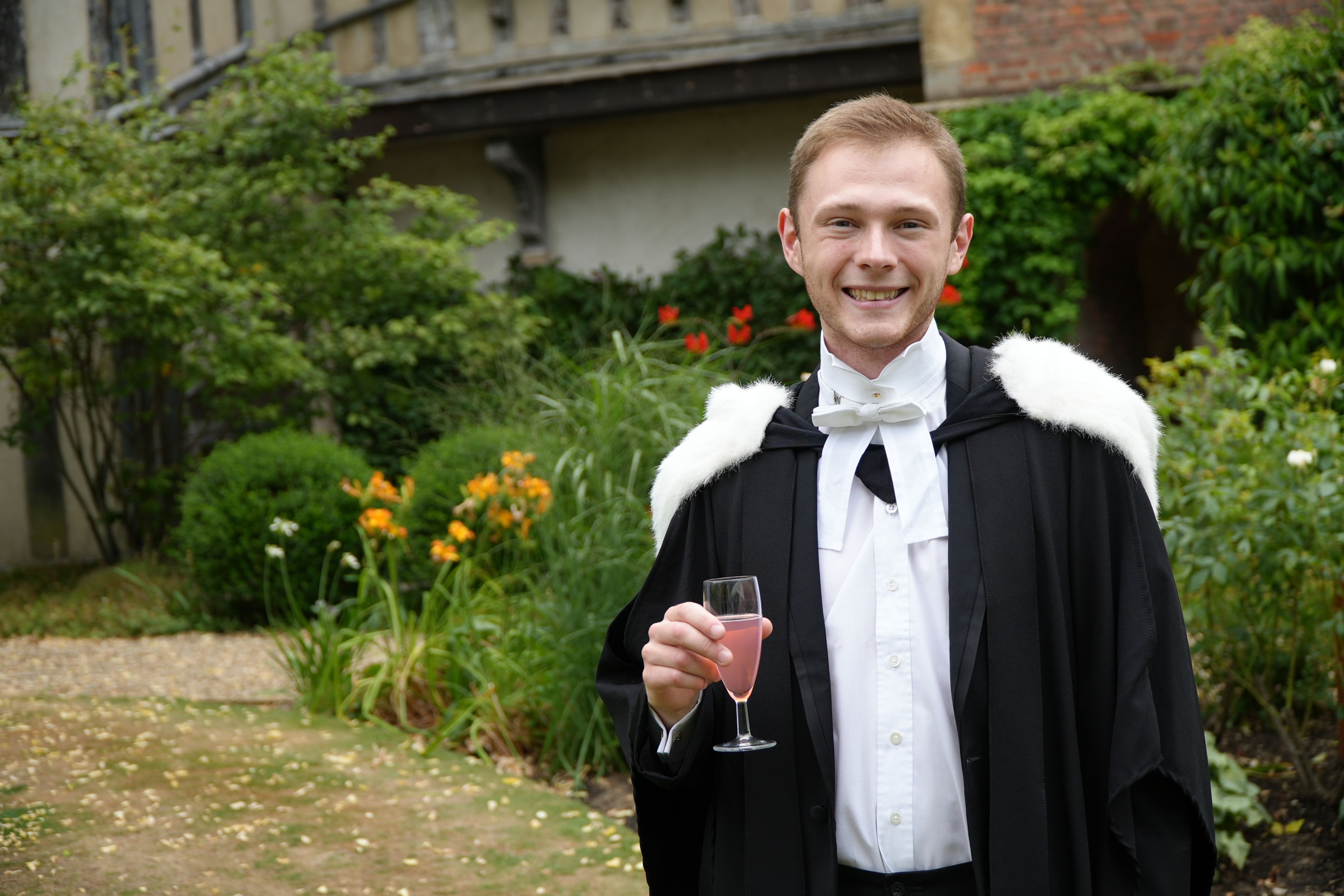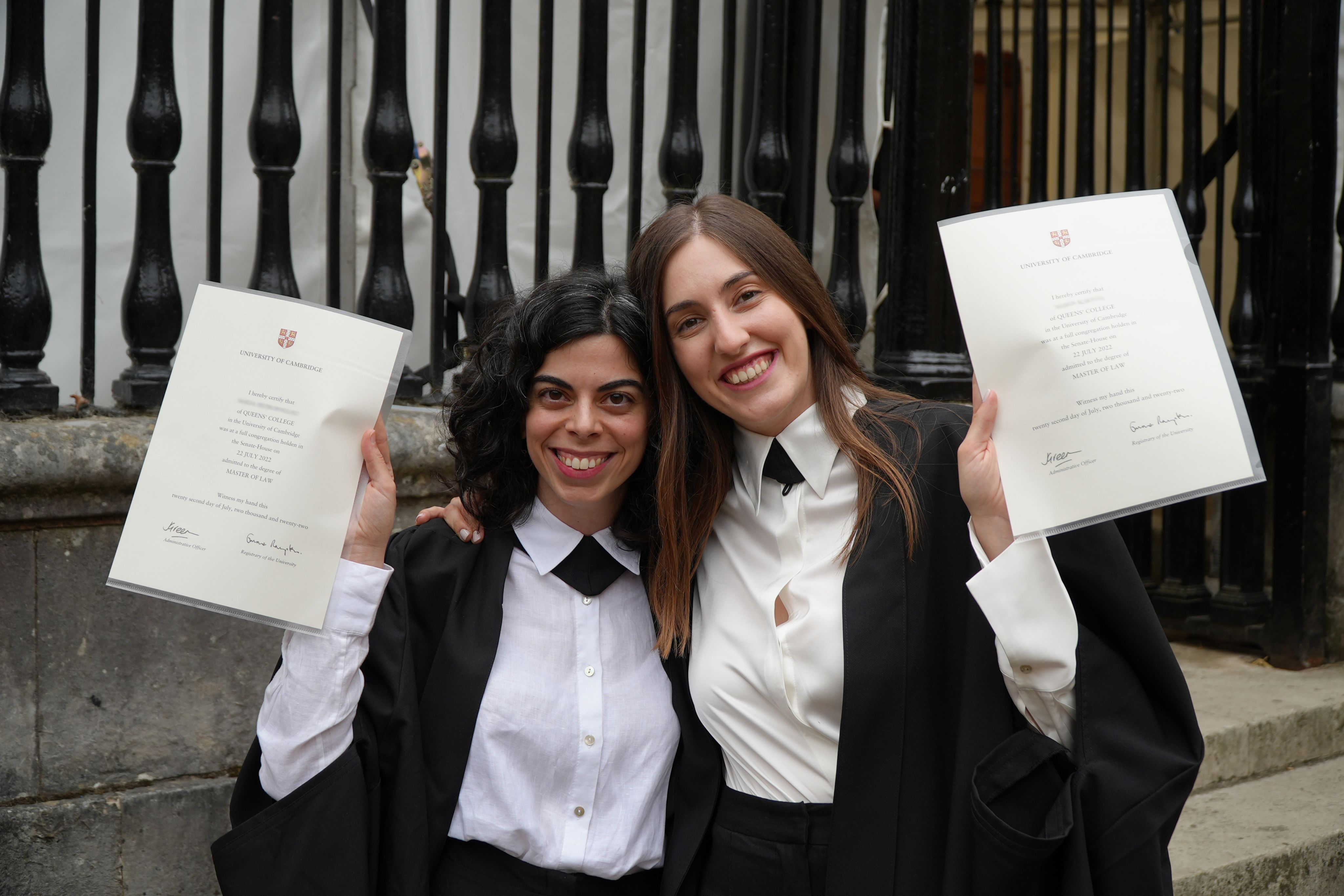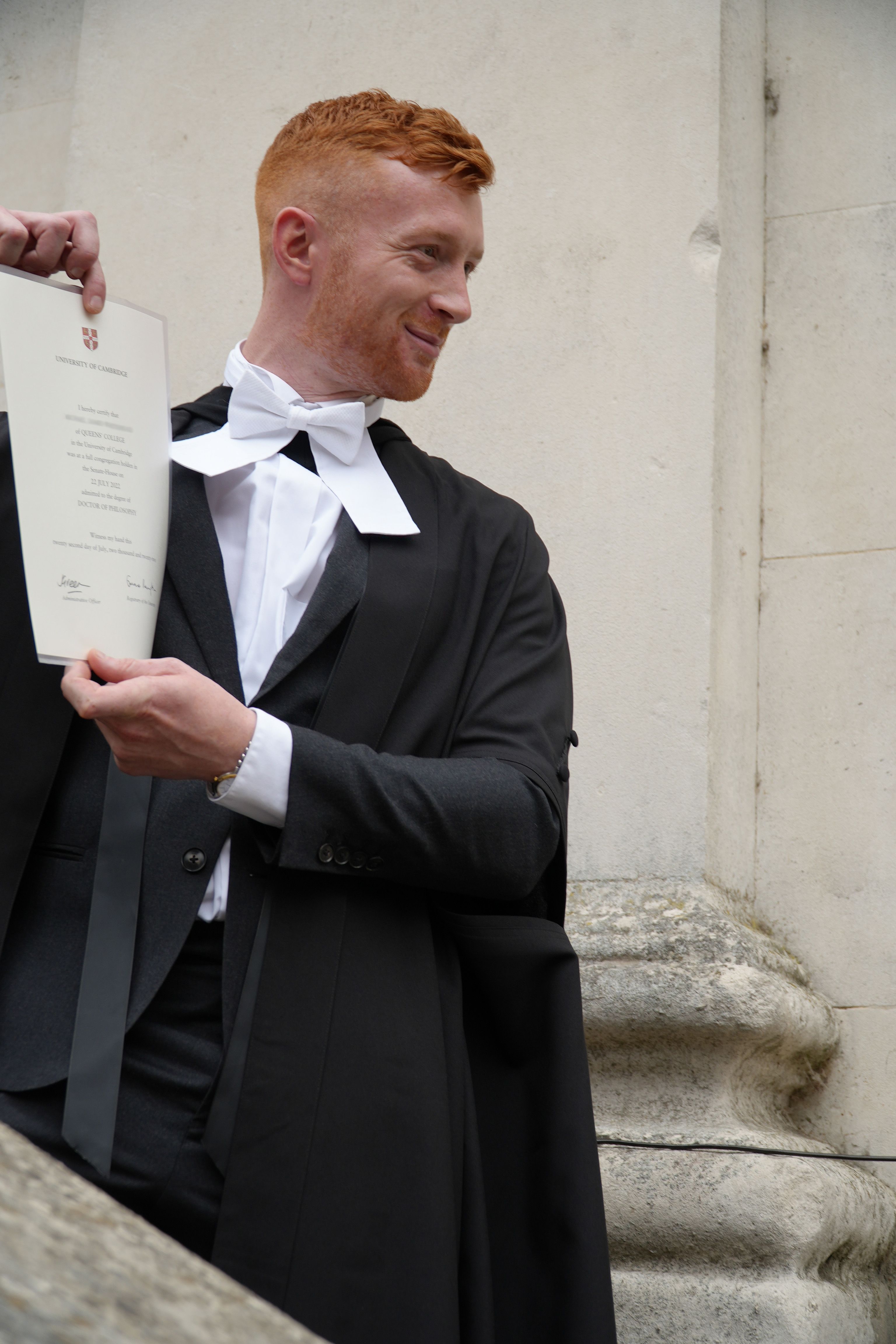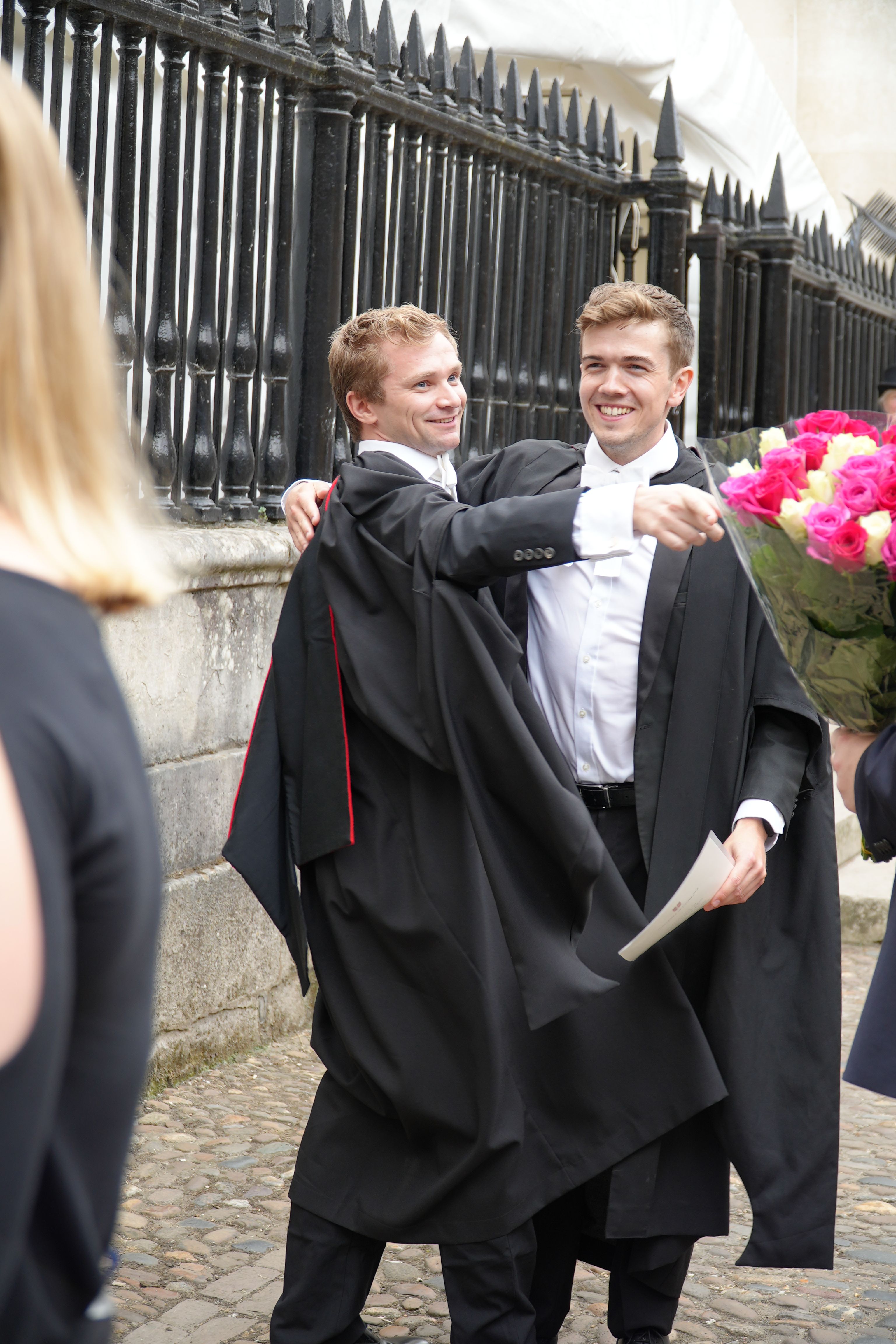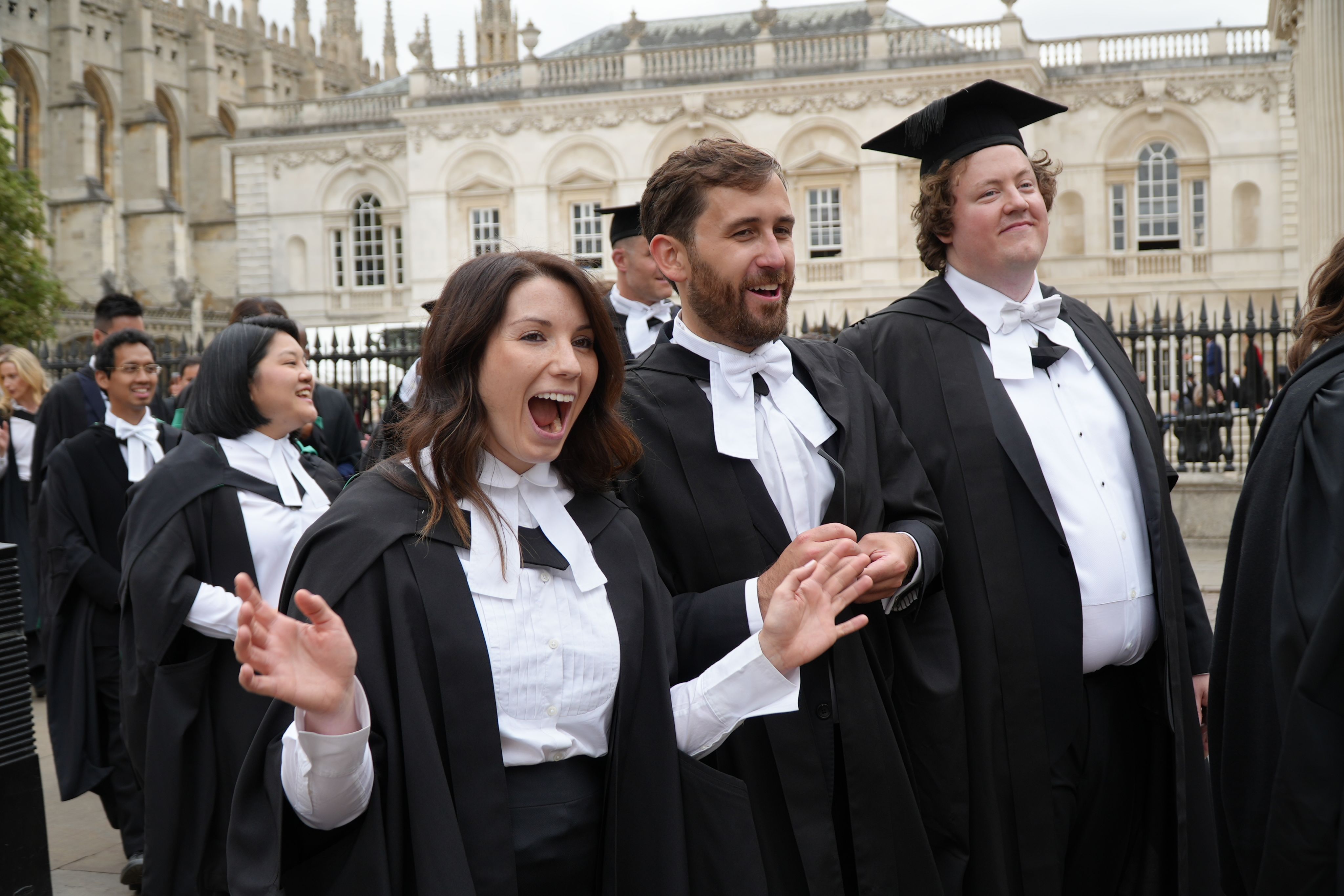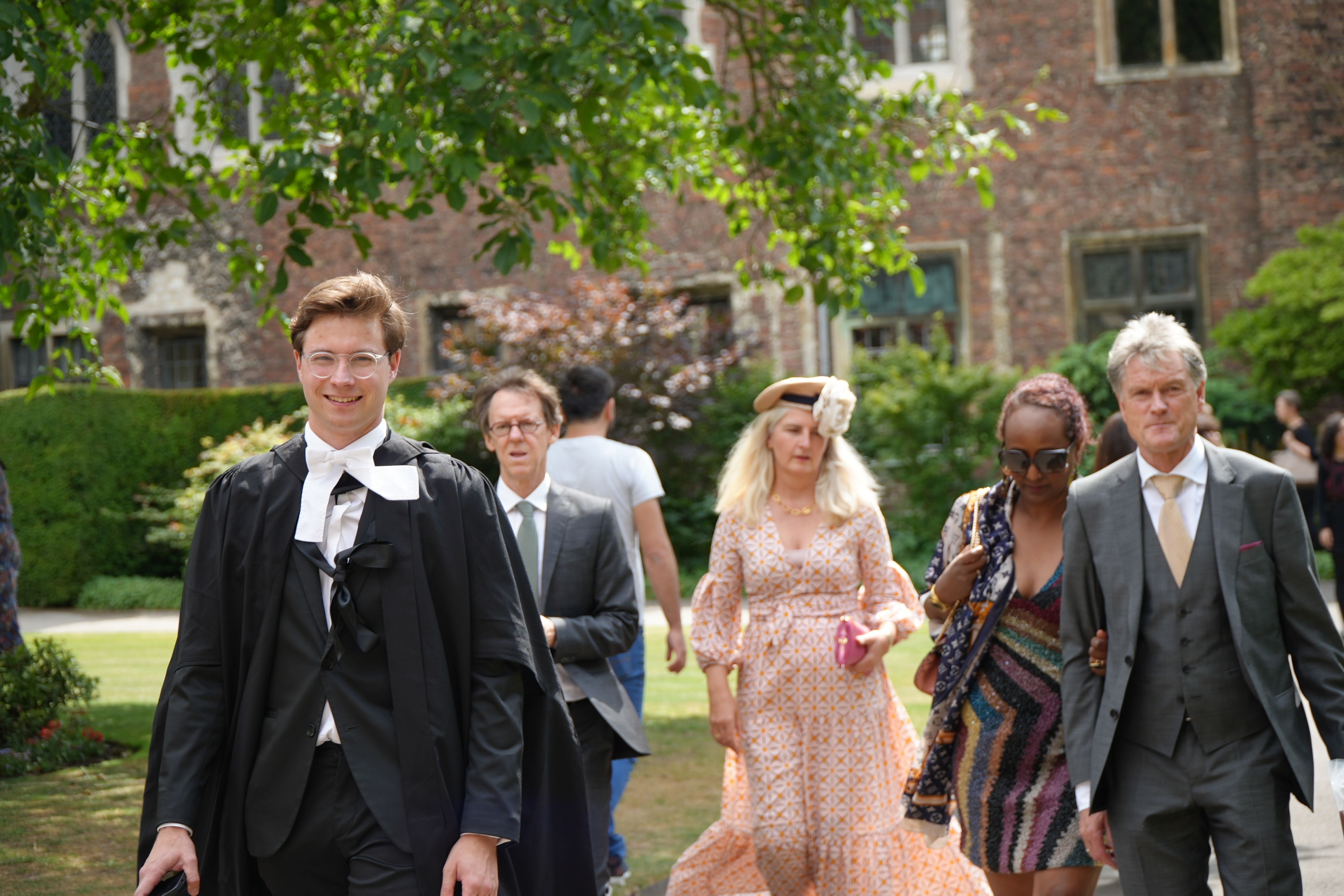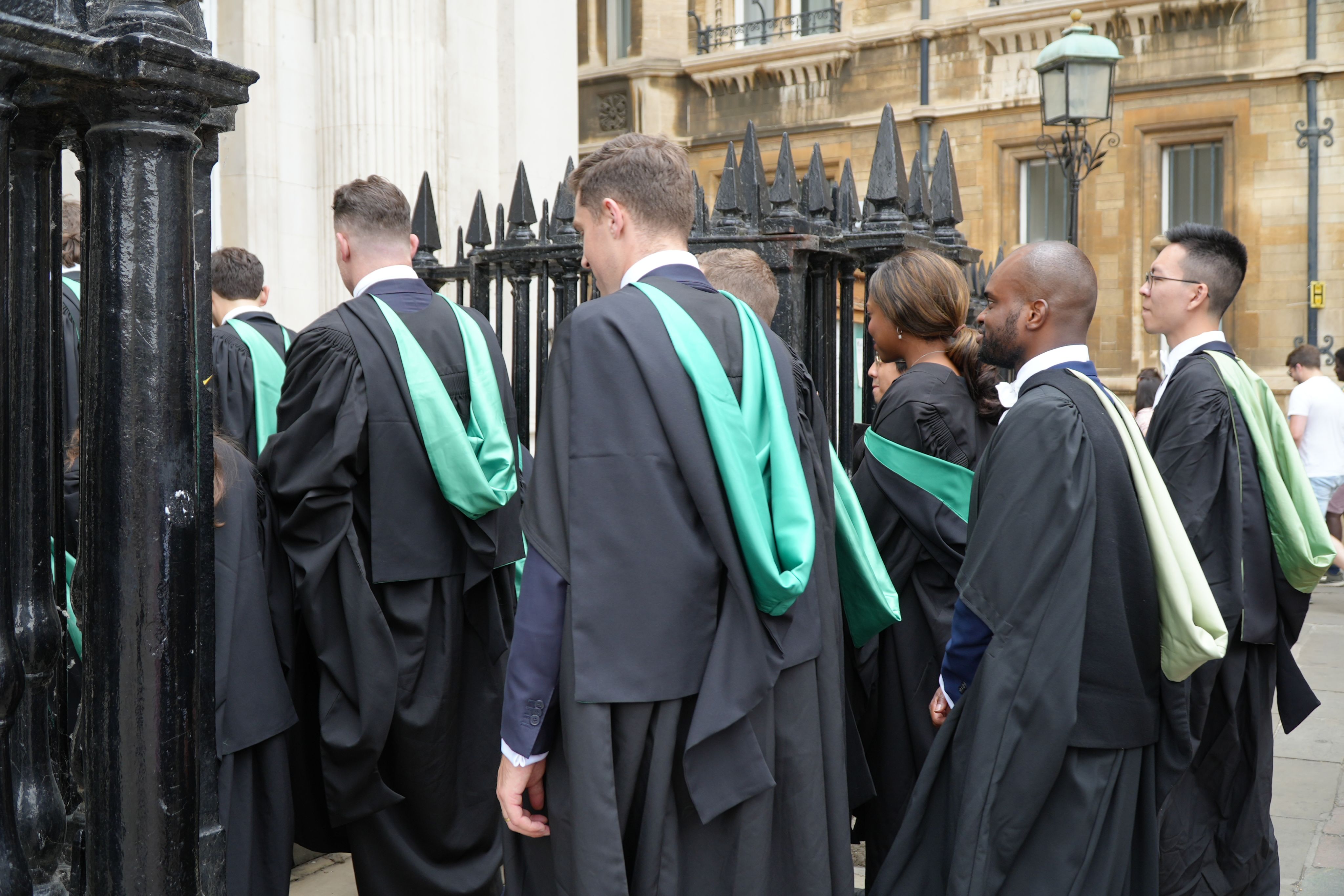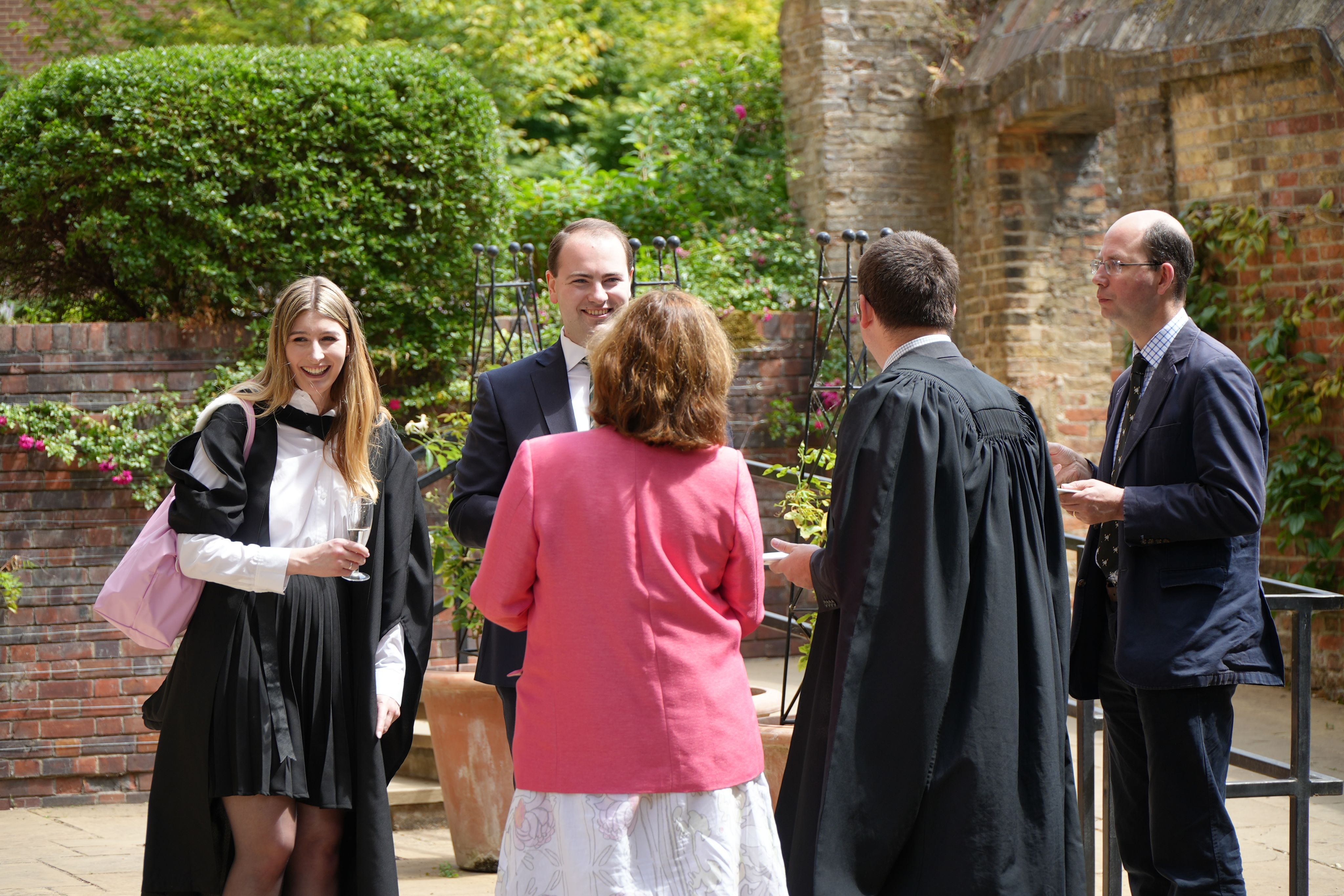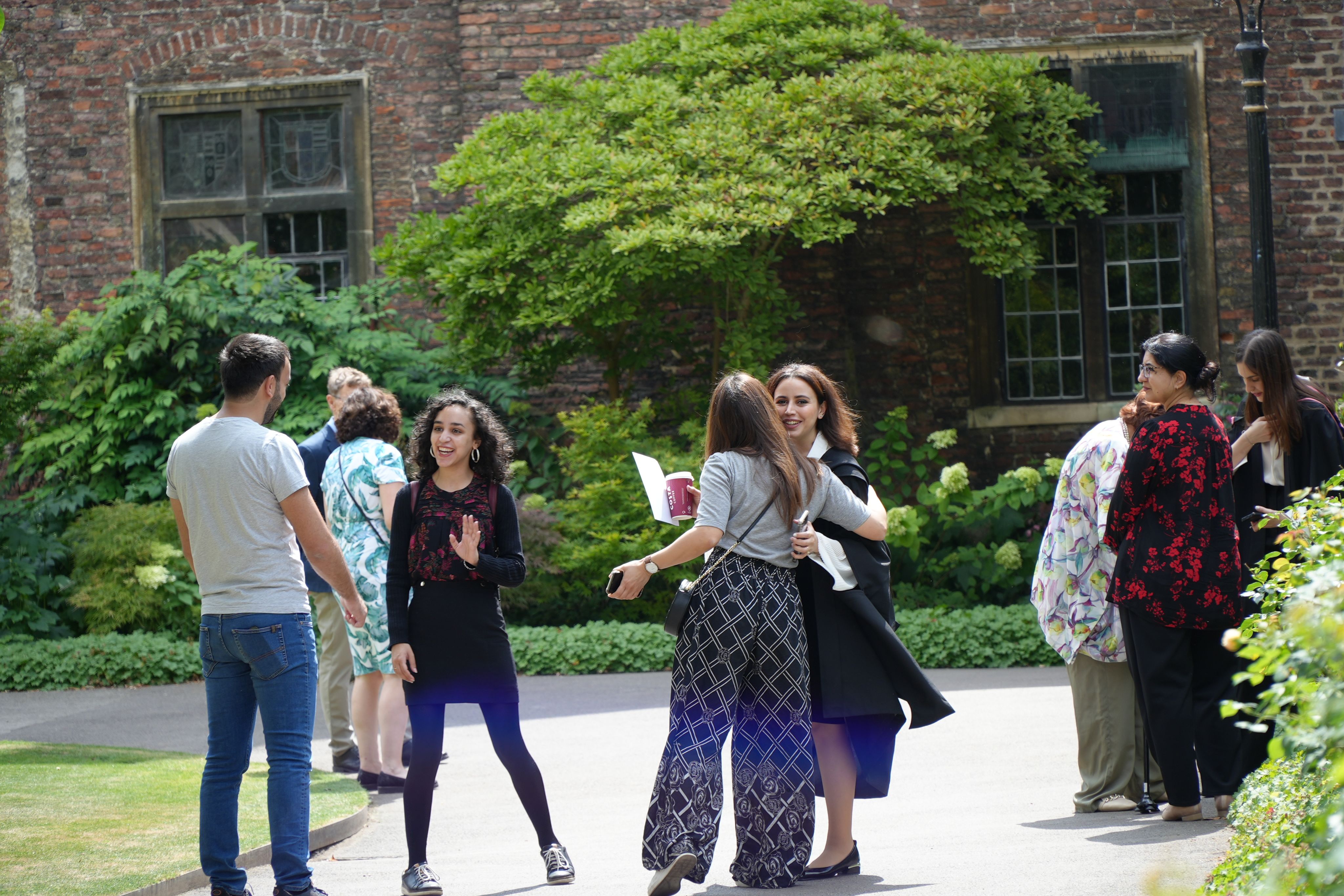 Item 1 of 23