Link Area Students Visit Queens'
Prospective students from our link area in Bradford visited Queens' for the day to view the College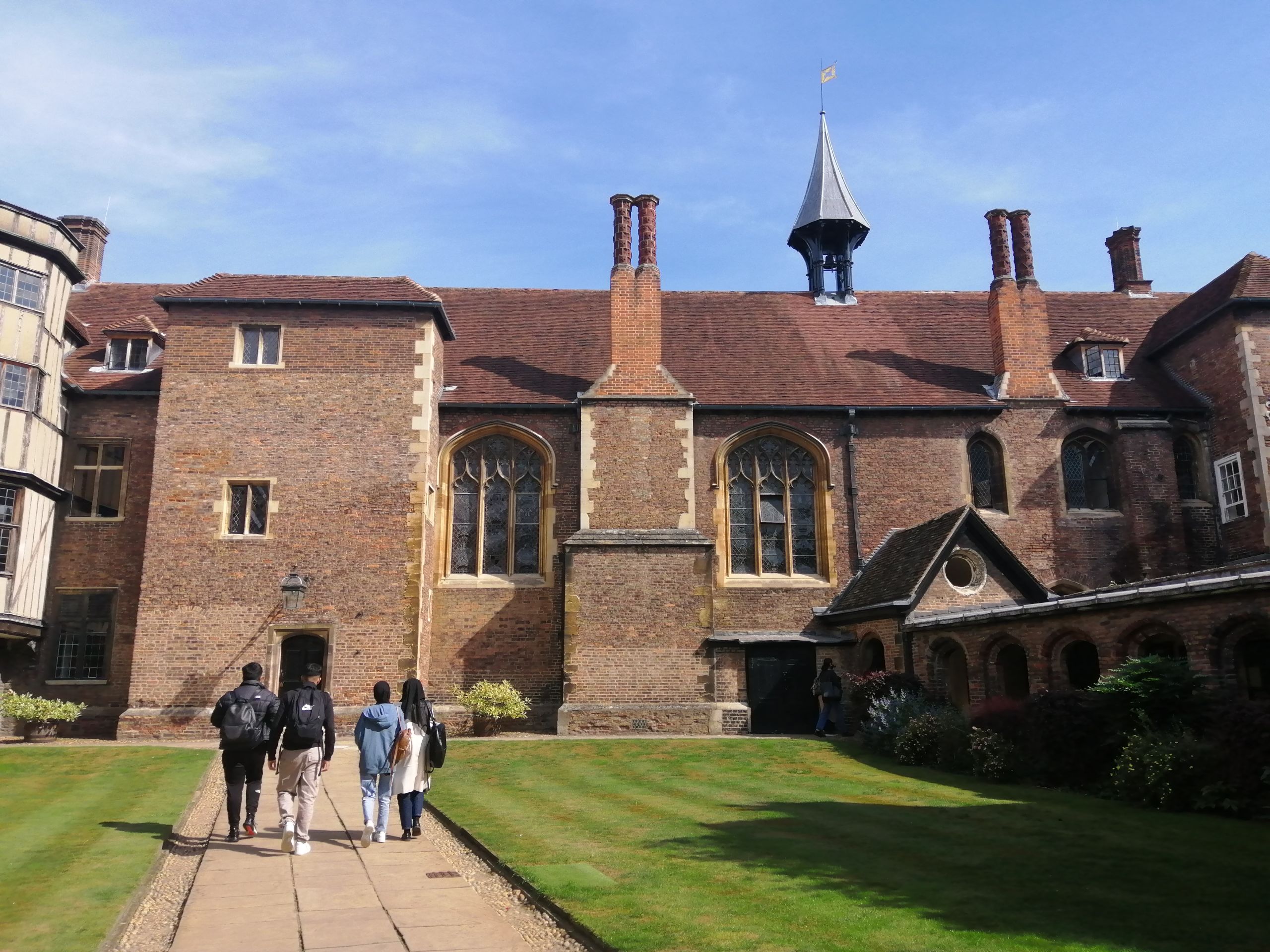 On Sunday 12th September we welcomed students from schools in our link area of Bradford to Queens'.
Students had a tour of Queens' from current students, a talk from admissions tutor Dr Jane Garrison, lunch in the buttery and some free time in Cambridge to explore the city and other colleges. A smaller group also visited Newnham College for a walk around the grounds.
The students attending were all year 13 students considering applying to Cambridge this year and with the Covid restrictions having been in place his has been their first opportunity to visit Cambridge, although they have had the opportunity to attend virtual session run by the School Liaison team.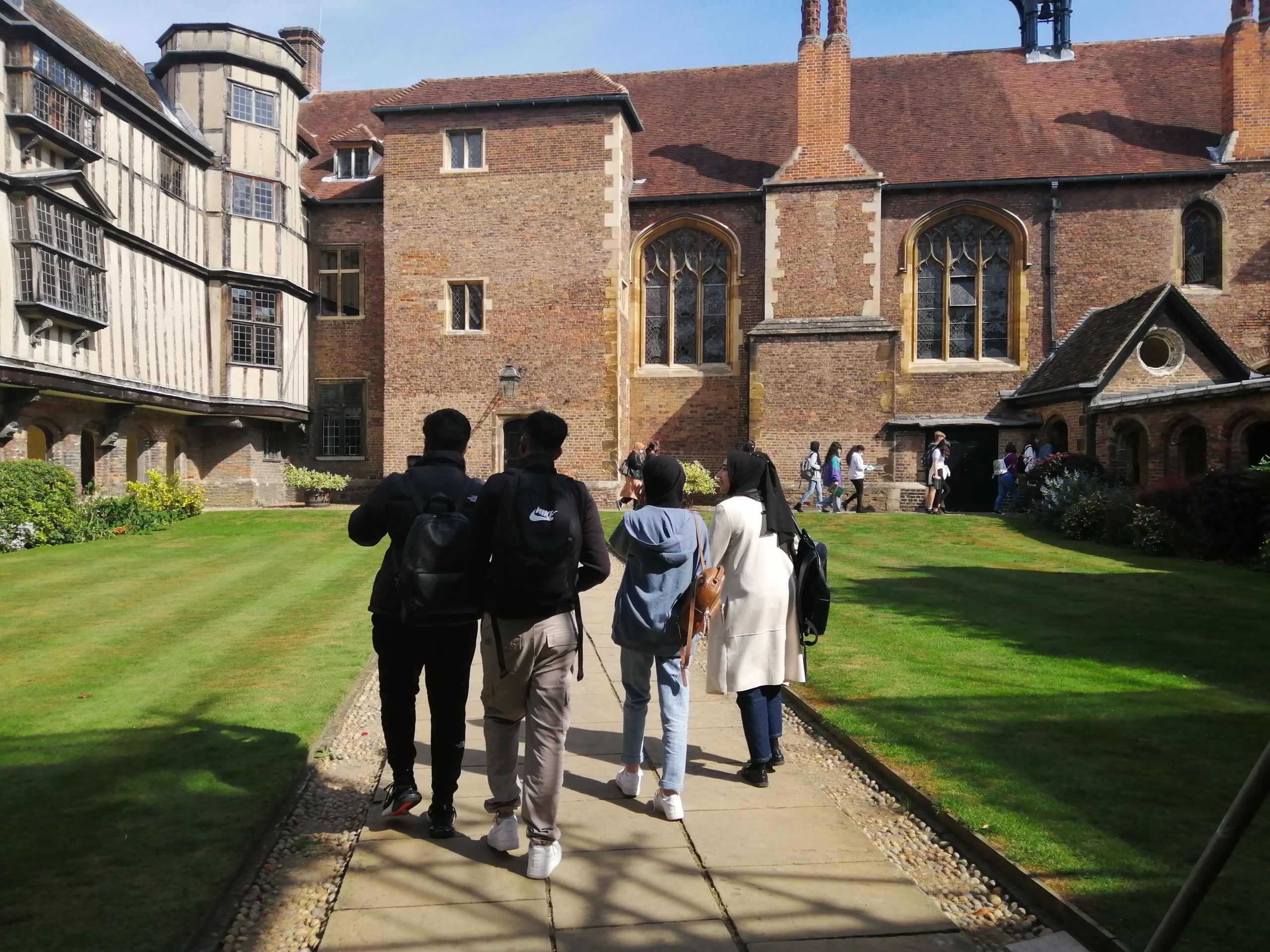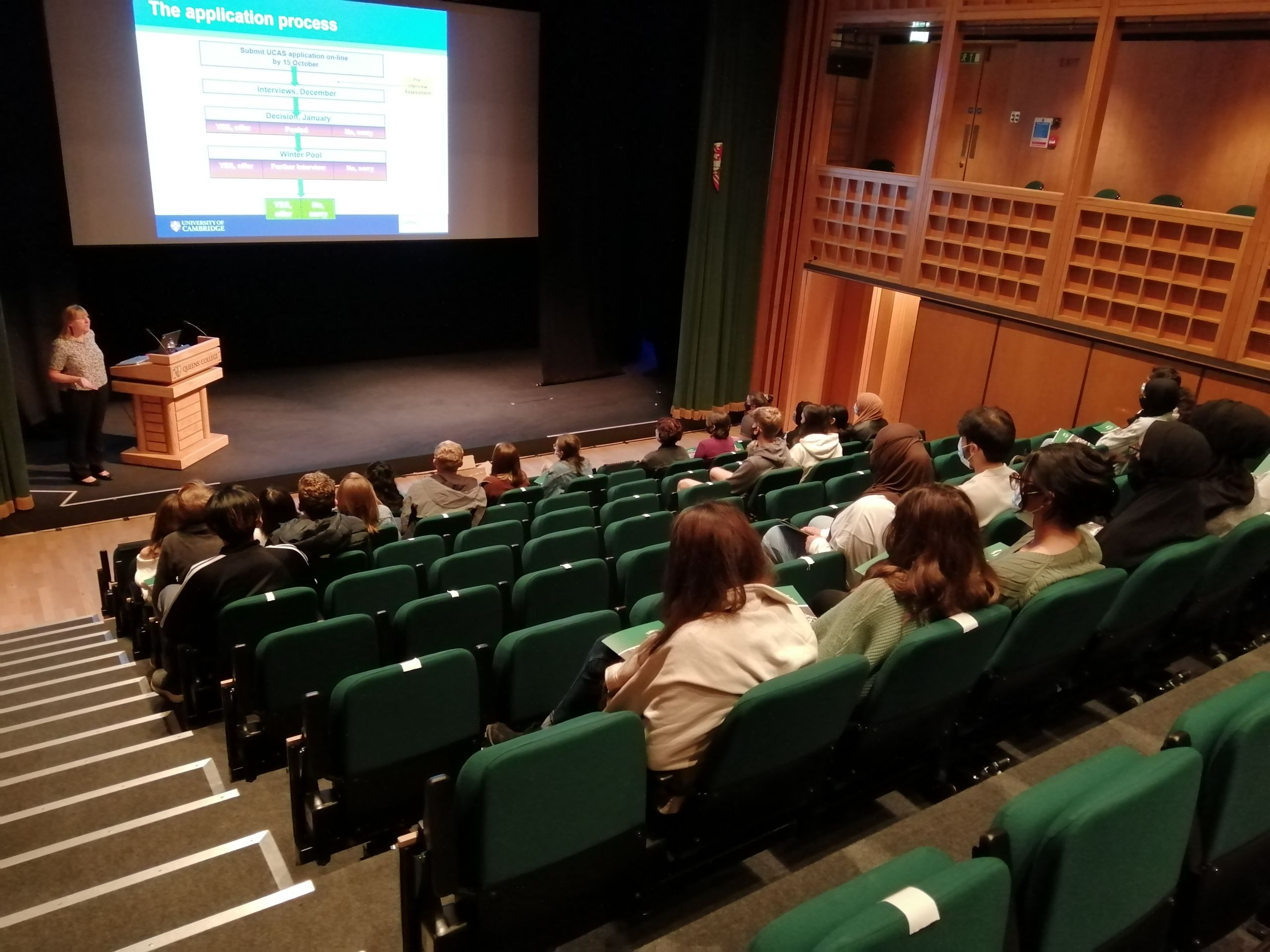 Visiting Cambridge is a great opportunity to get a feel for the city, colleges and the university, and to ask any questions that they have, to both staff and students. Thank you to Dr Garrison, and the students for supporting this session on a Sunday, and to all the prospective students who came along for the day.
For more information on general access & outreach projects, please email our Schools Liaison Officer, Sian Bex, at slo-bradford@queens.cam.ac.uk
---