Out now:
The Bridge & Floreat Domus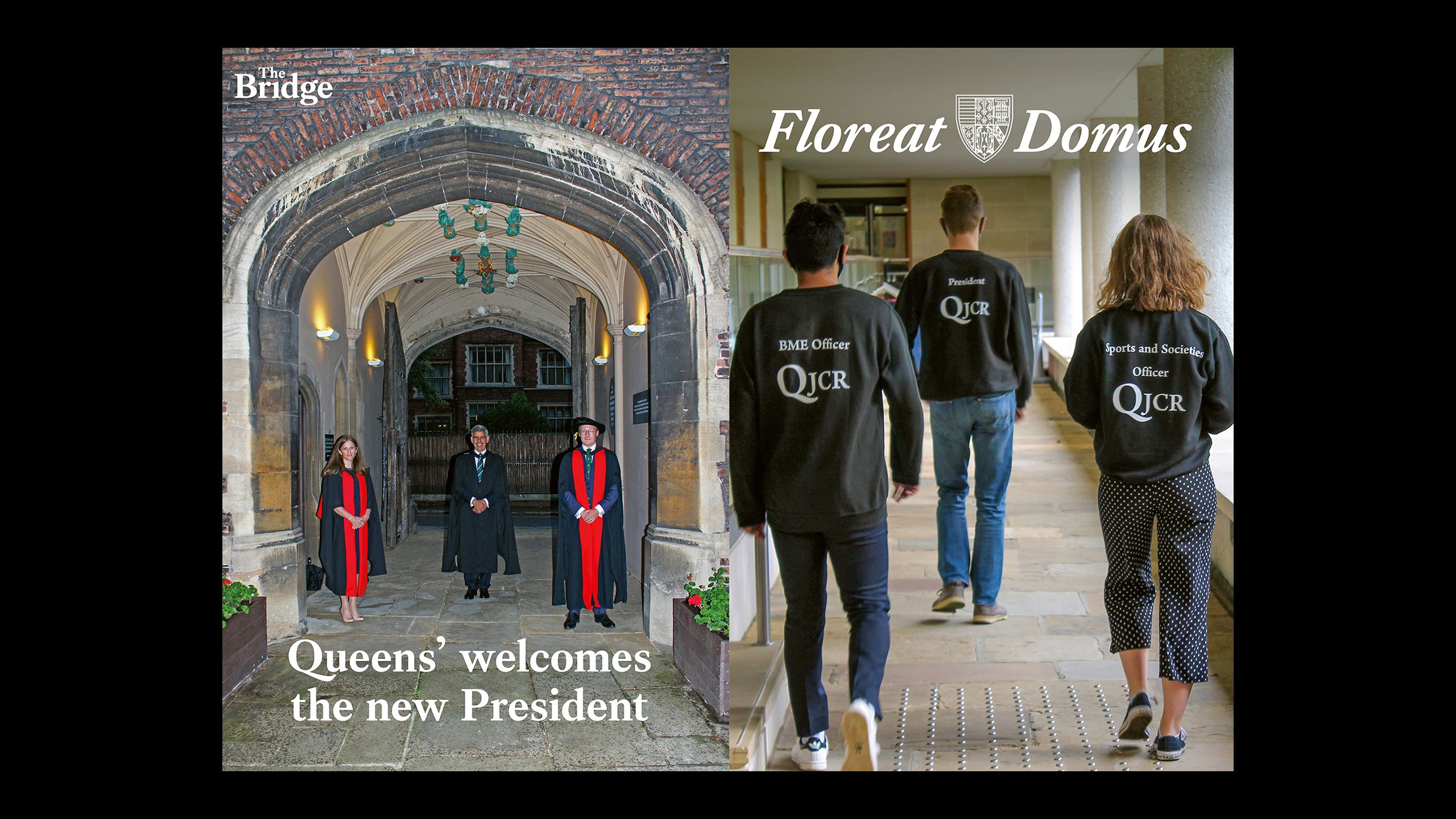 The latest edition of The Bridge and our new Floreat Domus publication are now available online.
In The Bridge:
A welcome from the new President, Dr Mohamed A. El-Erian
Fellow's Insight: Introducing the inaugural John Eatwell Fellow, Dr Janet Maguire
40 Years of Women at Queens': an interview with our first female Fellow, Professor Naomi Segal, as well as features from members of the first cohort of women: Dr Georgia Kaufmann, Loiuse Sealy, Diana McLaren and Lorna Denny.
Student voices: an interview with MPhil student Yvonne Lardner on her dissertation on race and power and studying part time at Cambridge; and a lockdown diary from PhD candidate Shruti Dhaundiyal, writing from her home in the Himalayas
Updates on life at Queens' this term, news from College and the alumni community and more...
A new publication and expansion of The Gifts List, Floreat Domus highlights the great impact of philanthropy at Queens' and offers a chance for students and Fellows to publicly express their thanks to all those whose generosity has supported them through their time at College.