Alumna Grace Prendergast wins gold at The World Rowing Championships!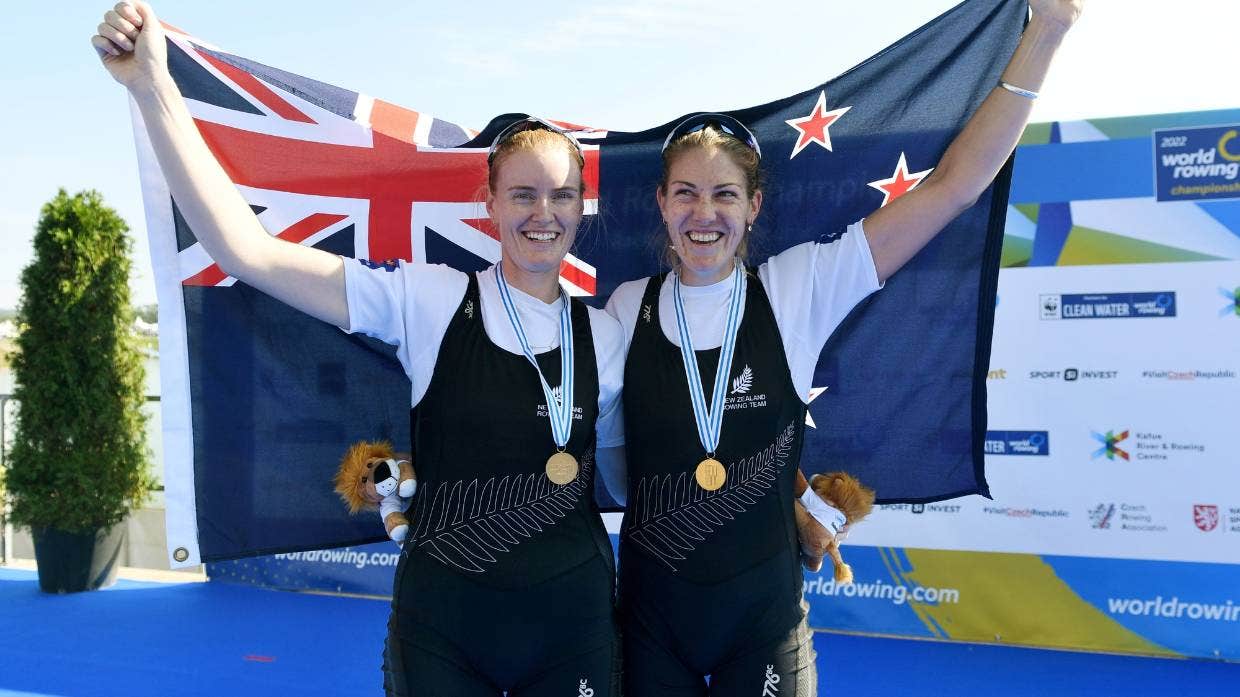 Congratulations to Grace Prendergast (2021) for her well-deserved win in the coxless pair at the 2022 Rowing World Championships. Queens' is extremely proud of her.
Just months after finishing her MPhil in Planning, Growth and Regeneration, Grace secured New Zealand's first gold medal in The World Rowing Championships, hosted this year in The Czech Republic. The former World Champion and reigning Olympic Champion, alongside her pair partner Kerri Williams, completed the race in an outstanding time of 07:03.76!
The Grace Prendergast Sports Bursary, which aims to support students who require financial assistance to pursue a high-level sport, was recently established in her name. Sailor, Paul McMeekin (2019), was thrilled to be selected as the first student to benefit from the bursary (2021-22).
For more information on our sports bursaries, please click here.