QErgs Competition 2021
£3,455 raised in the annual Ergs competition, held on 7th November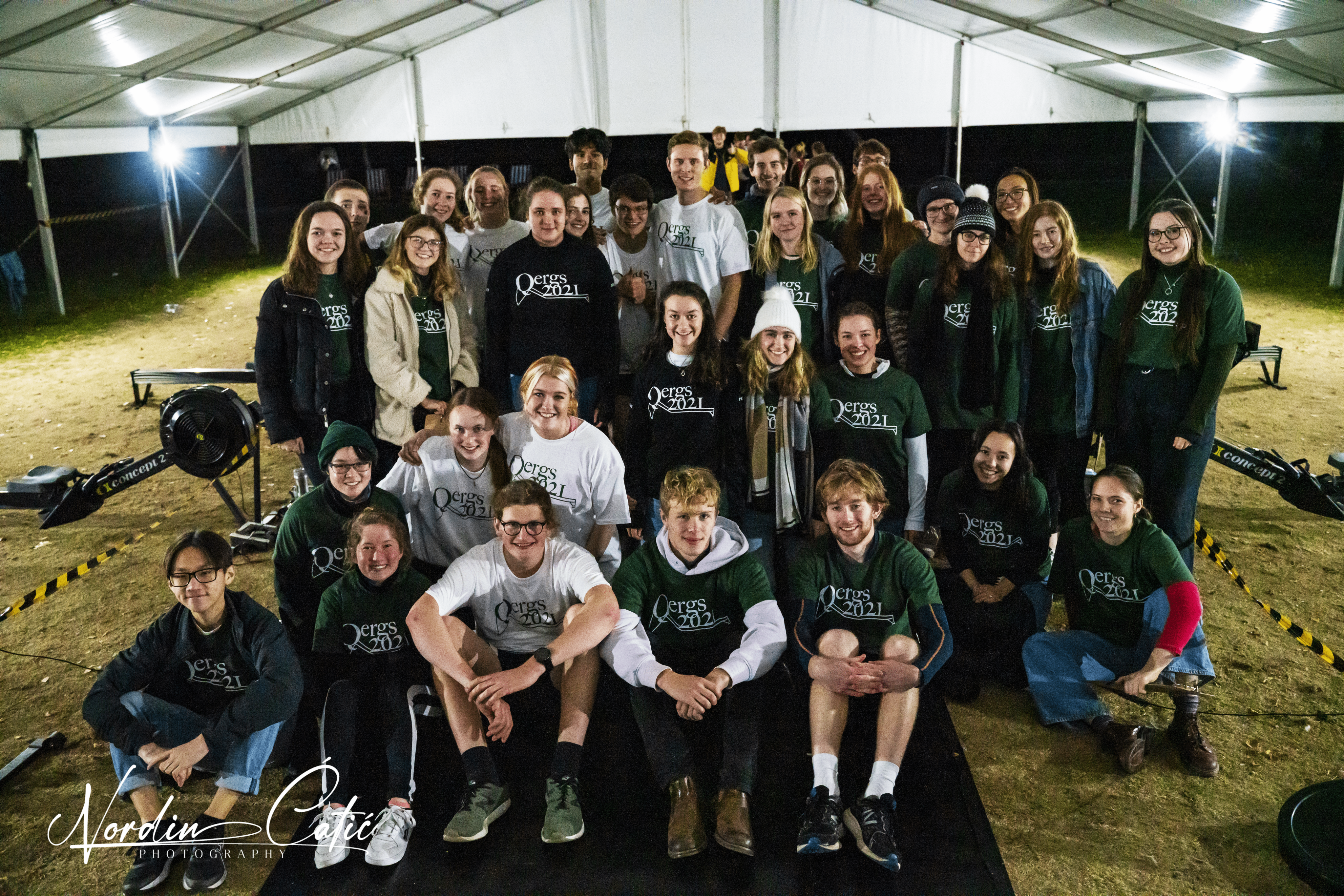 Queens' College Boat Club was able to organise the traditional QErgs Competition this year, after last year's event was cancelled for obvious reasons. Starting at 9.30am, it was held outside on Erasmus Lawn instead of the Fitzpatrick Theatre.
Every Cambridge college was represented as well as Anglia Ruskin University. For some crews this was the first time that they had a chance to compete together. 101 crews entered the competition on the day with 20 crews taking part in the mixed senior division (all of which were first time competitors).
Congratulations to the winners of each division:
NW1: Caius NW1
NM1: Lady Margaret Boat Club (St John's) - 'Phoenix'
NW2: Caius NW2
NM2: Lady Margaret Boat Club (St John's) - 'Choppers'
Seniors: Queens' College Boat Club - 'Protein Loving Teens'
---
Total funds raised: £3,455
---
The College & the Boat Club thank the Queen's '91 Crew: Dom Jephcott (1988), Toby King (1988), Paul Schreier (1987), Jim Millen (1988) and Simon Hartley (1988) who have generously pledged to match the donations from the Ergo competition.
Photos taken by Lucy Kirkwood & Nordin Ćatić