Queens' Entrepreneurship Society holds its second event
On Wednesday 16th November, Queens' Entrepreneurship Society invited Simon Goldman to host their second talk. Simon manages the UCL Technology Fund's life-science team and is Director of Studies for third-year Economics students at Queens'. He gave an in-depth presentation on setting out ideas and creating business plans to support investment potential.
Simon's talk was particularly engaging, with the audience encouraged to ask questions throughout his presentation.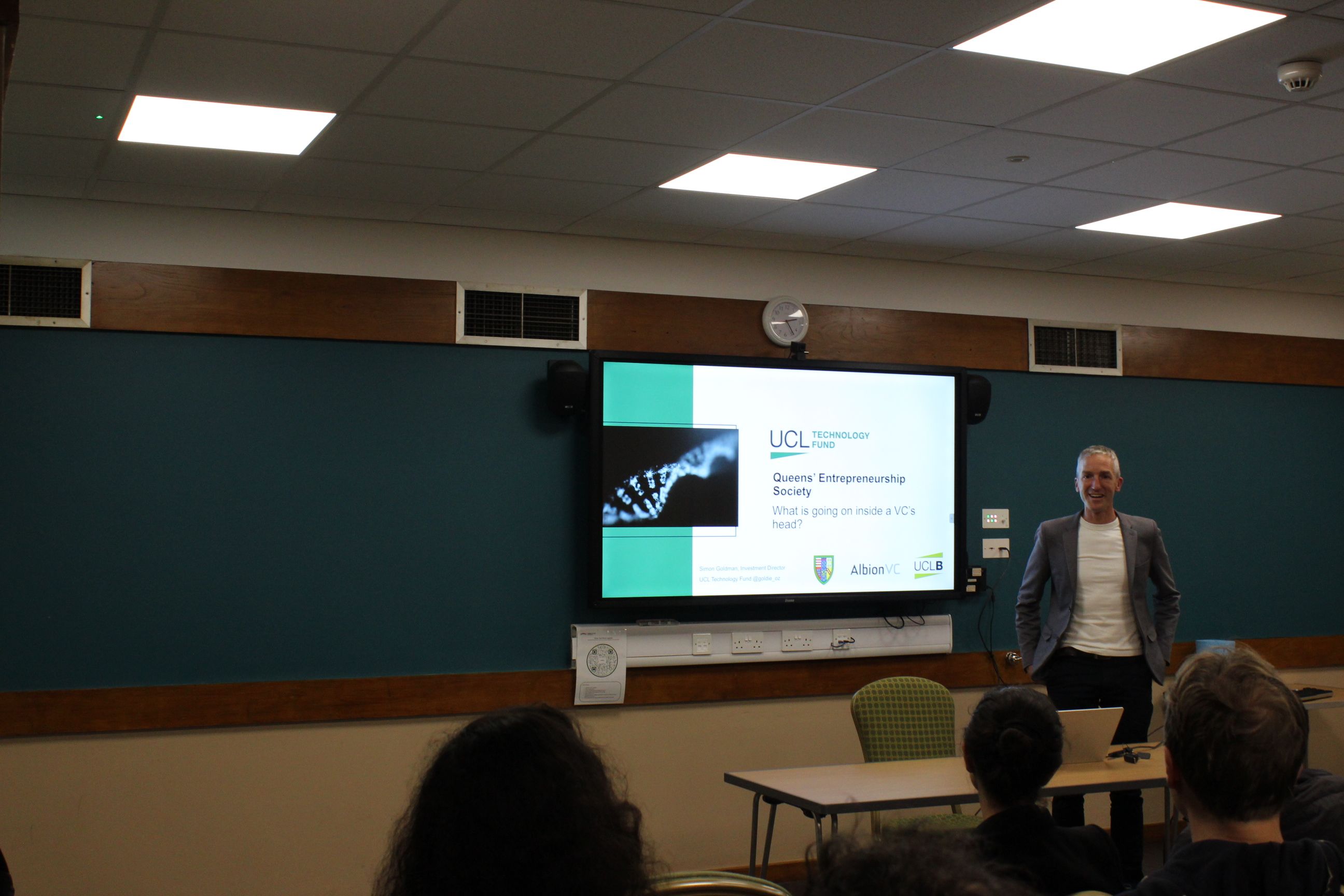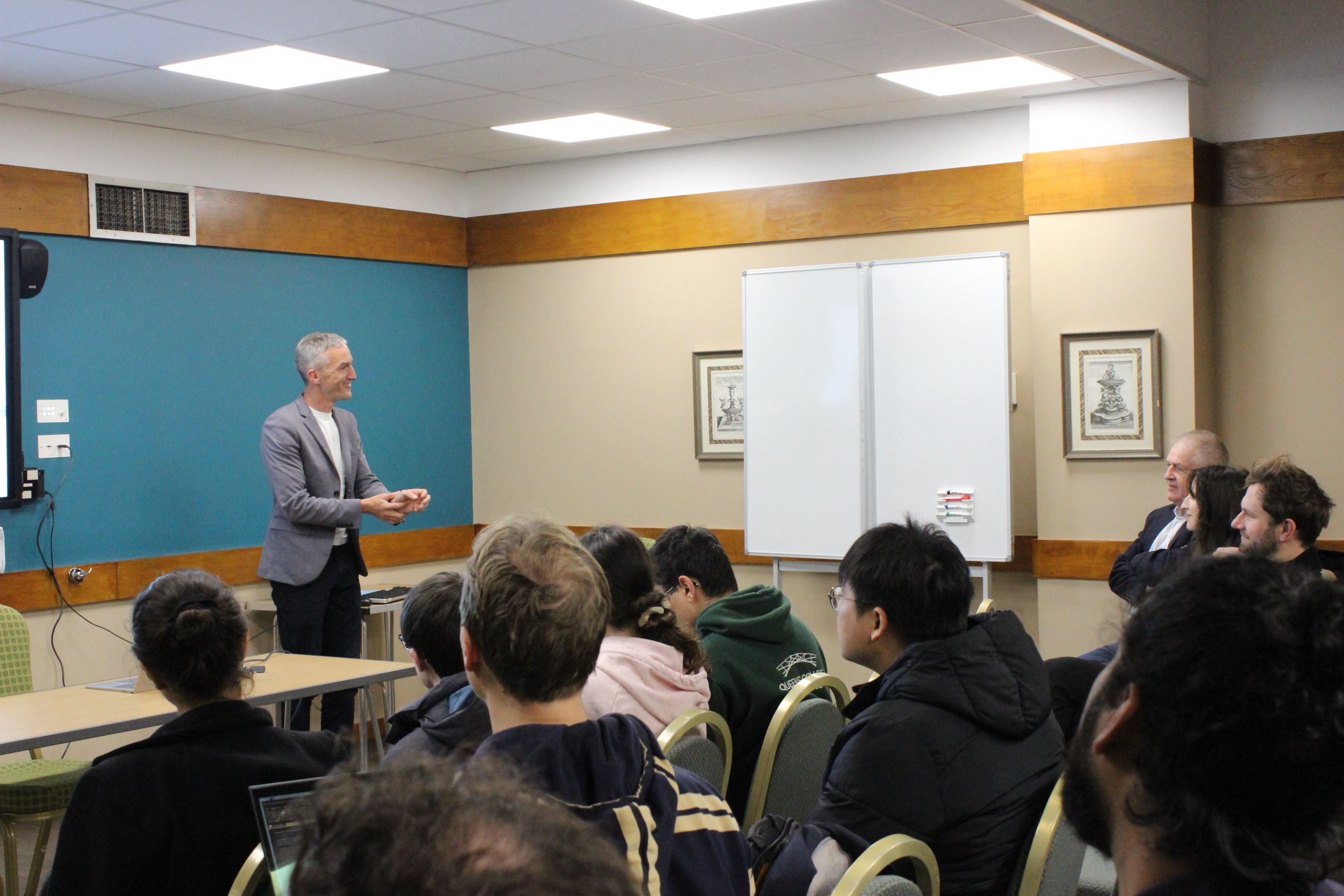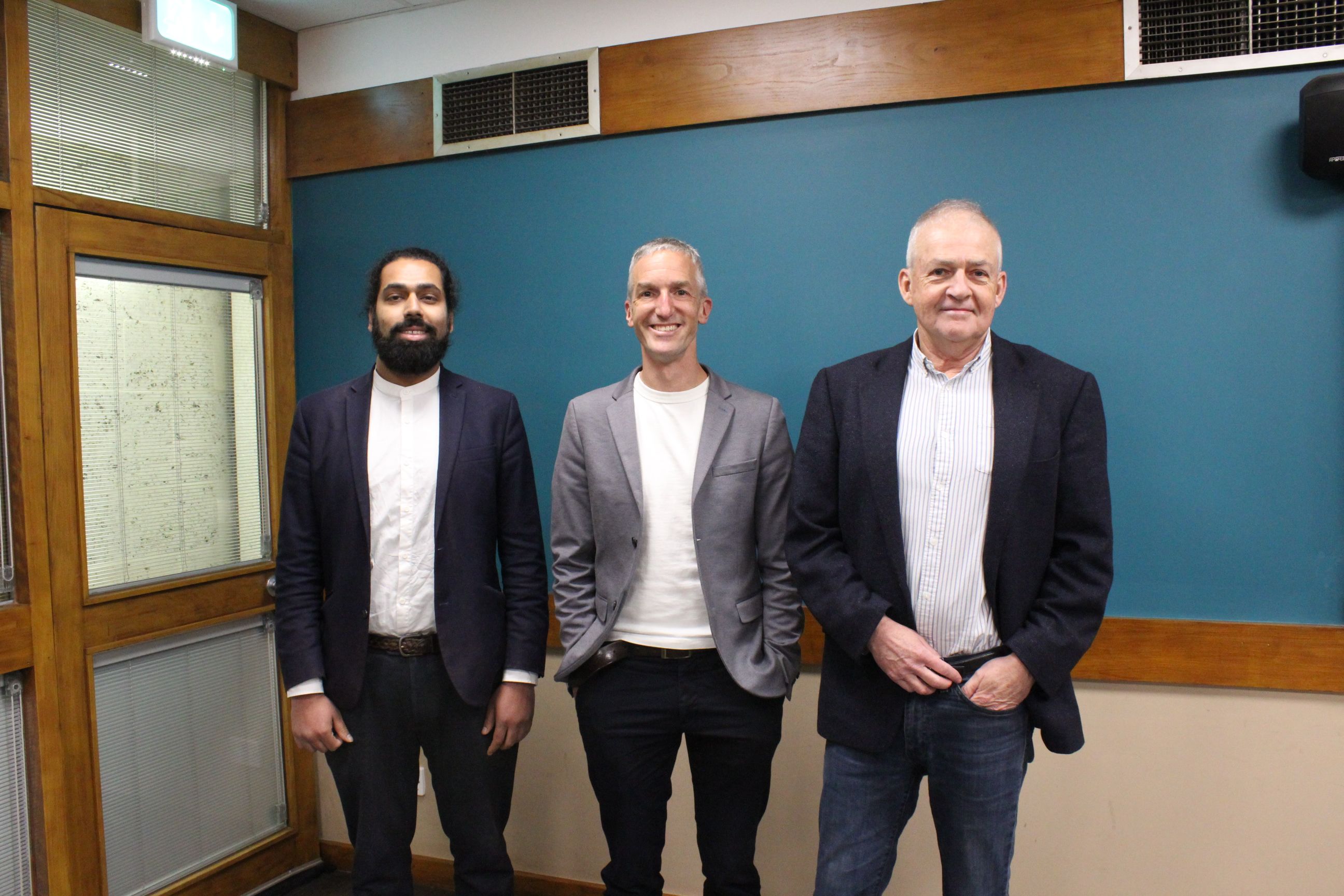 Item 1 of 3