Queens' undergraduate and alumni receive New Year Honours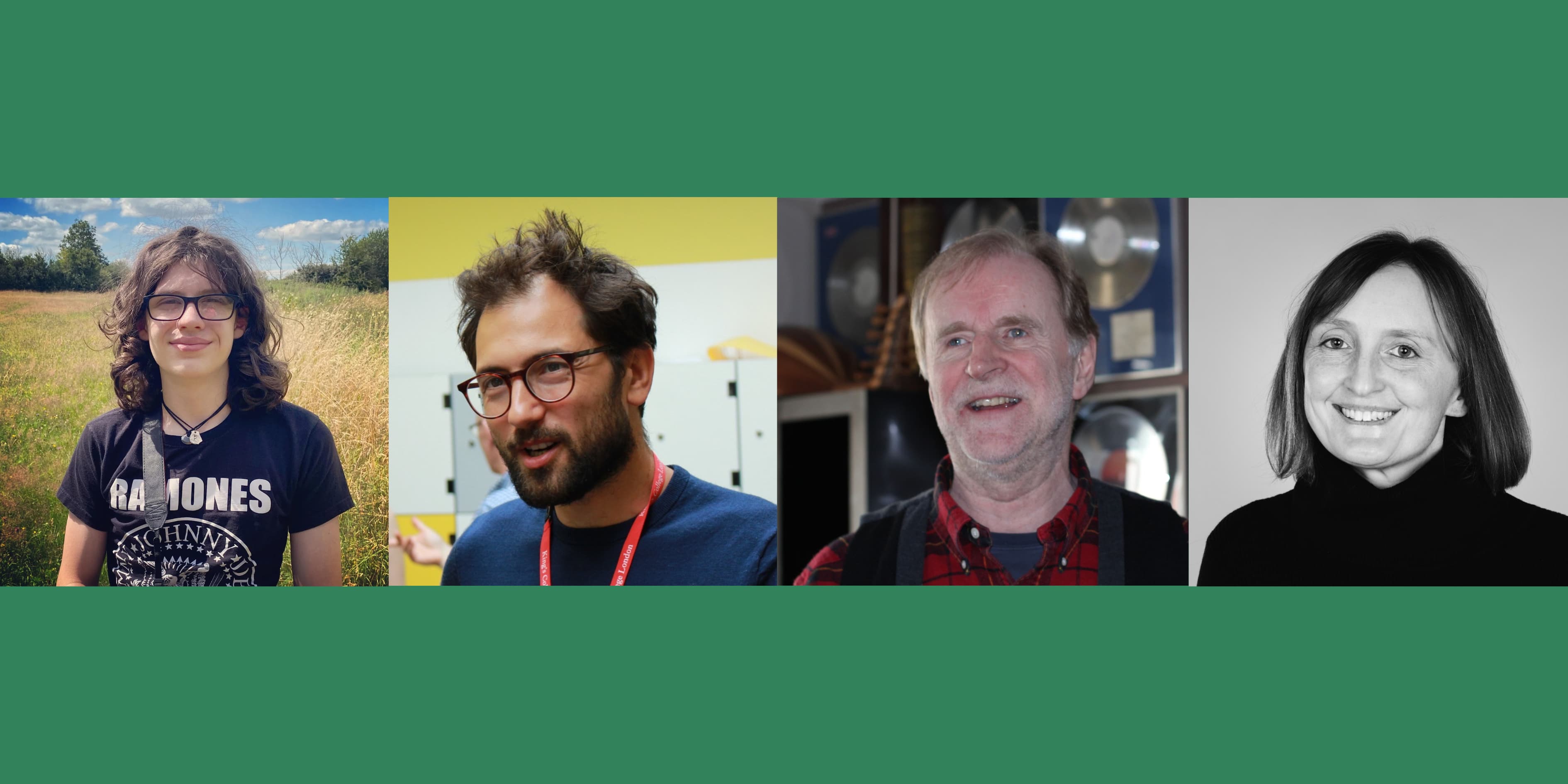 We would like to extend our congratulations to Dara McAnulty (2022), Dan Abramson OBE (2000), Elinor Wakefield OBE (1996), and Sir Robin Millar CBE (1970), all of whom have received awards in the New Year Honours list for 2023. The honours system recognises people who have made achievements in public life and committed themselves to serving and helping the UK.
Dara was awarded a British Empire Medal (BEM) for his environmental work and his advocacy for the autistic community. He was the youngest recipient on this year's list at the age of 18. Dan has been awarded an OBE for services to education in his role as Head of the King's Maths School in London, and Elinor has also been awarded an OBE for public service in her role on the . Robin was awarded a Knighthood for services to music, people with disabilities, young people, and charity.
Dara is currently studying Natural Sciences at Queens'. He is an award-winning naturalist, conservationist, author and activist from Northern Ireland. In addition to his work on natural history programmes for both radio and television, he is an ambassador for the RSPCA, the iWill campaign and the Jane Goodall Institute. After writing his nature blog for several years, his first book, Diary of a Young Naturalist, won the 2020 Wainwright Prize for Nature Writing. Dara was also the youngest-ever recipient of the RSPB medal for conservation, and the youngest author to be longlisted for the Baillie Gifford Prize. Dara appeared on BBC Breakfast to discuss his BEM achievement, along with the oldest person on the New Year Honours List, 100-year-old Peter Offord Davies.
On Twitter, Dara expressed his delight following the announcement, saying:
Queens' alumnus Dan is the founding Head of King's Maths School, a state-funded specialist mathematics school that opened in 2014. In his ten years as Head, he has helped the school to be the most successful state sixth form in the UK. Under his leadership, King's Maths School achieved the 'Best State Sixth Form School of the Decade' award in The Sunday Times Schools Guide in 2021.
Dan achieved a first class degree in Mathematics from Queens', and was previously Head of Mathematics at Highgate School, where he established and led the outreach scheme for talented state school students in the local area. King's Maths School is run in partnership with King's College to provide education to students from ages 16-19 who have a particular aptitude and enthusiasm for mathematics. King's Maths School was established as a groundbreaking initiative to improve mathematics education in the state sector and to increase the number of mathematically talented young people with the right levels of attainment to study STEM subjects at top universities.
In a statement on the school's website, Dan said:
"I am truly humbled and proud. This award recognises the incredible support of so many brilliant people who have helped make King's Maths School what it is today."
Elinor has extensive experience in the climate and sustainable development sector, most recently as Deputy Director of the International Net Zero Directorate and Deputy COP26 envoy. She graduated with a degree in Classics from Queens' followed by an MSc in Development Studies from the LSE. Since then she has worked for McKinsey & Co. in London, the Development Education Society in Bangalore, India, and the University of Birmingham's International Development Department. She has also worked for the Department for International Development (DFID), London and Nigeria, and has led teams spanning G20, G7, EU and UN climate negotiations, international climate finance and strategy.
Sir Robin Millar CBE studied Law at Queens', and has been registered blind from the the age of 16. Robin is an internationally renowned music producer, businessman and campaigner for vulnerable people. Since 2020, he has been Chair of the disability charity Scope. He is also Co-Founder and Creative Director of the Blue Raincoat Chrysalis Group, which specialises in record releases, music publishing and artist management.
Congratulations to Dara, Dan, Elinor and Robin on their exceptional achievements. You can see the full list of New Year Honours recipients here.