Robert Cripps returns to Queens'
Welcome back to our Fellow Benefactor and guests, who visited us all the way from Australia.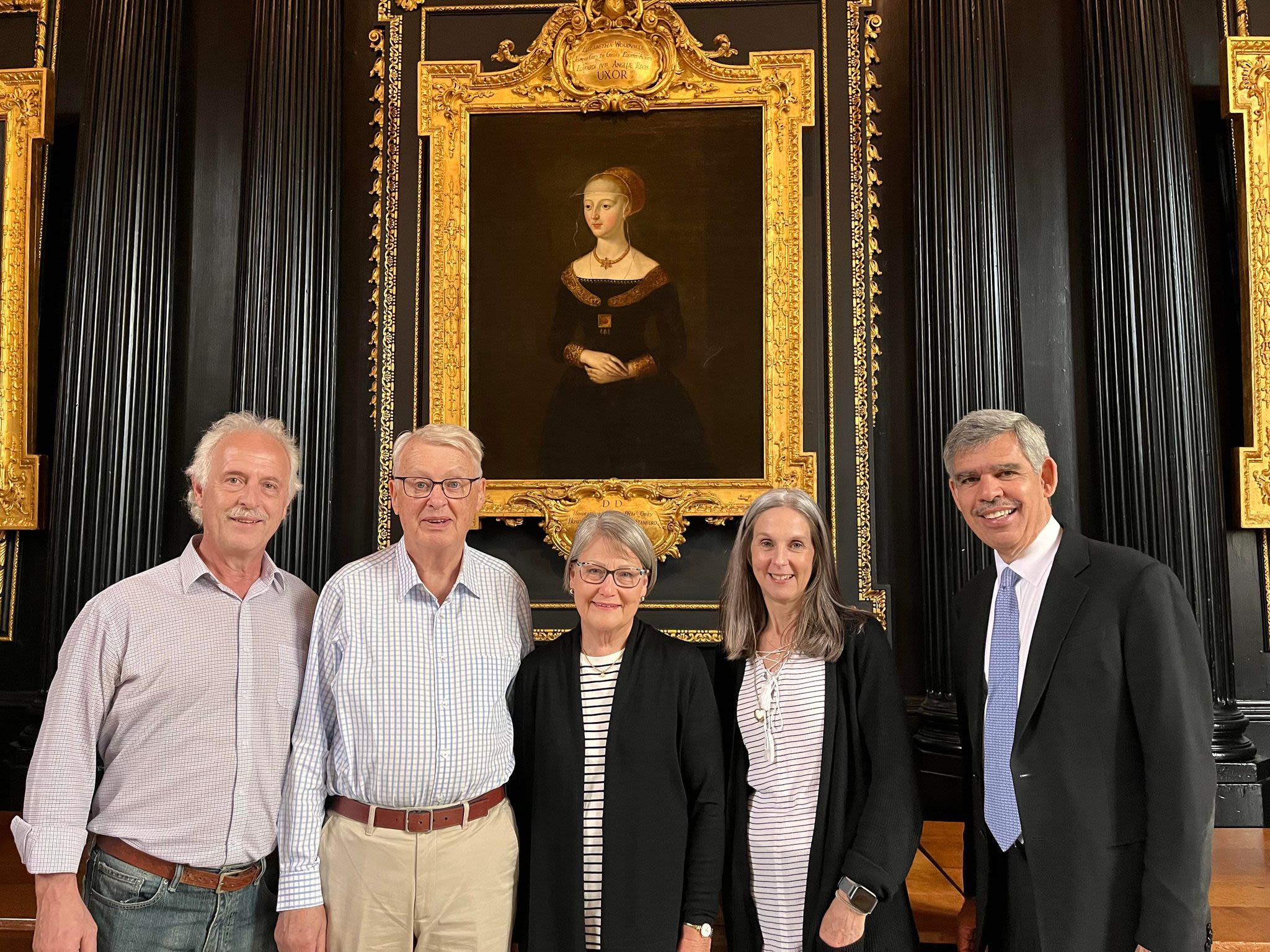 Queens' welcomed back Robert Cripps (Fellow Benefactor) and guests this weekend. The Cripps family's philanthropy has been transformative to the College and we were delighted to host the group all the way from Australia.

Thanks to the benefaction of the Cripps Foundation, led by Sir Humphrey Cripps (Ex-Fellow) and former President Sir Arthur Armitage, Cripps Court was erected as the largest building project at Queens'. The initial stages were finished between 1974 and 1983 and originally housed 171 student bedrooms. It not only provides onsite accommodation for undergraduate students, but also Fellows' Flats, the Dining Hall, and Health & Wellbeing Centre. The Foundation gave further support in 2007 when disabled access and the fourth floor were added.
In October 2018, Robert Cripps was admitted as a Fellow Benefactor. At the same time, the Cripps Court inscription was unveiled.

The Cripps family and entourage were given a tour of the College hosted by the President, Mohamed El-Erian and the Development Director, Rowan Kitt. On this tour they saw the portraits of both Sir Humphrey Cripps and of his brother Edward Cripps (Fellow Benefactor), which was gifted to the College by Robert.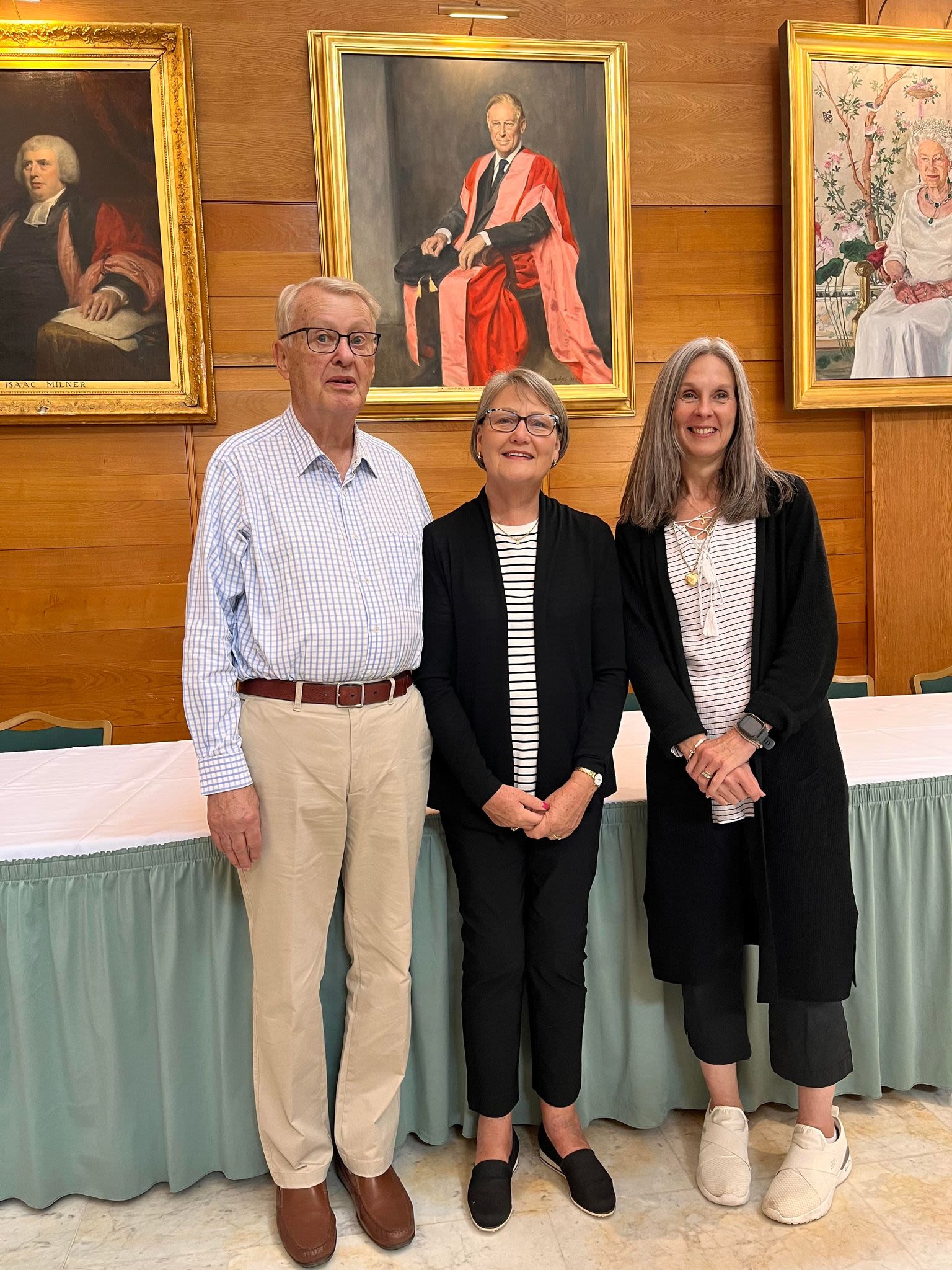 With the portrait of Sir Humphrey Cripps in scarlet robes, which hangs in Cripps Hall next to Her Majesty the Queen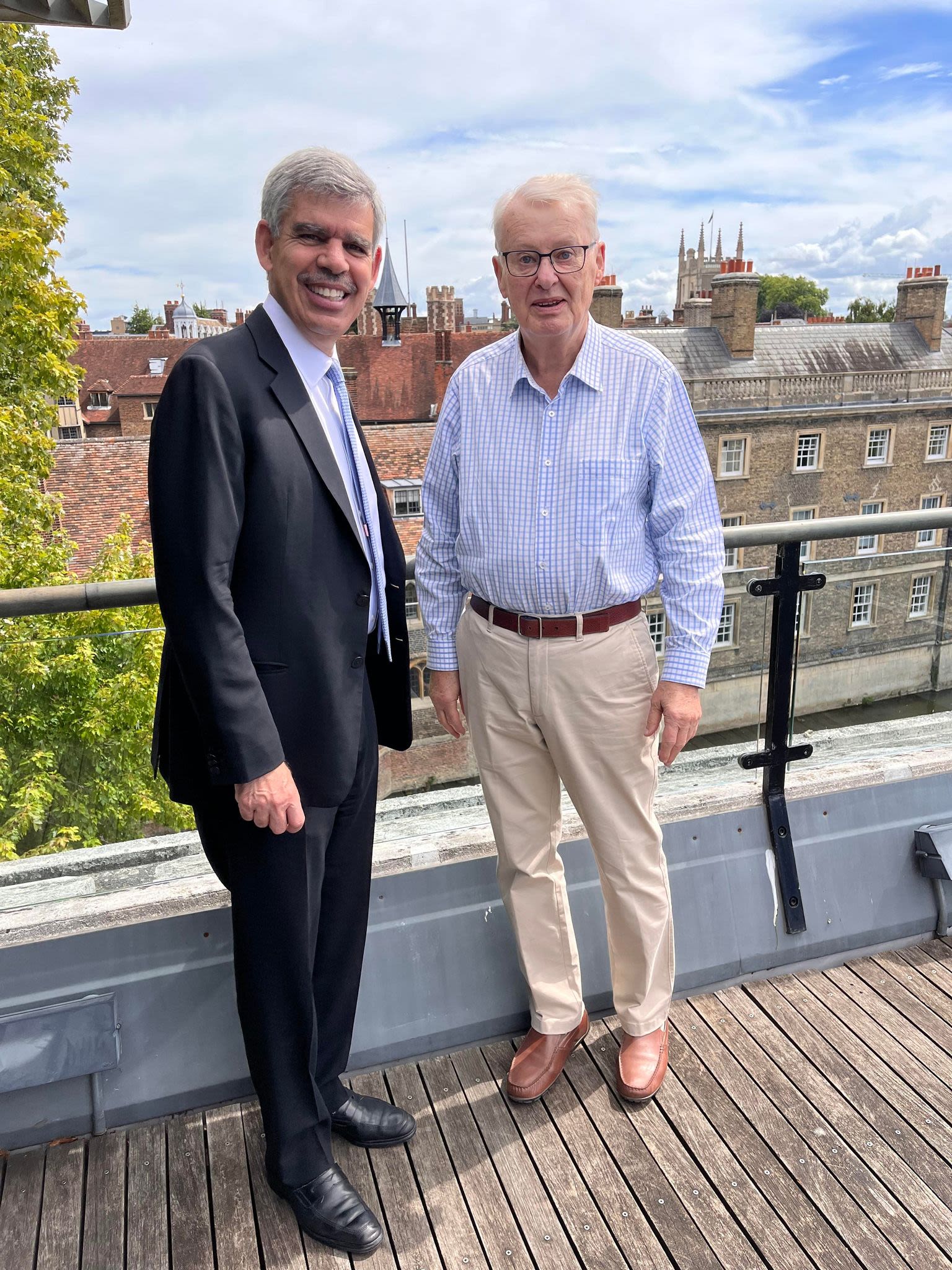 The President & Robert Cripps on the Fellows' Balcony, which overlooks the river on the fourth floor