The Stuart Bridge Fellowship in Law - Celebration Dinner 2023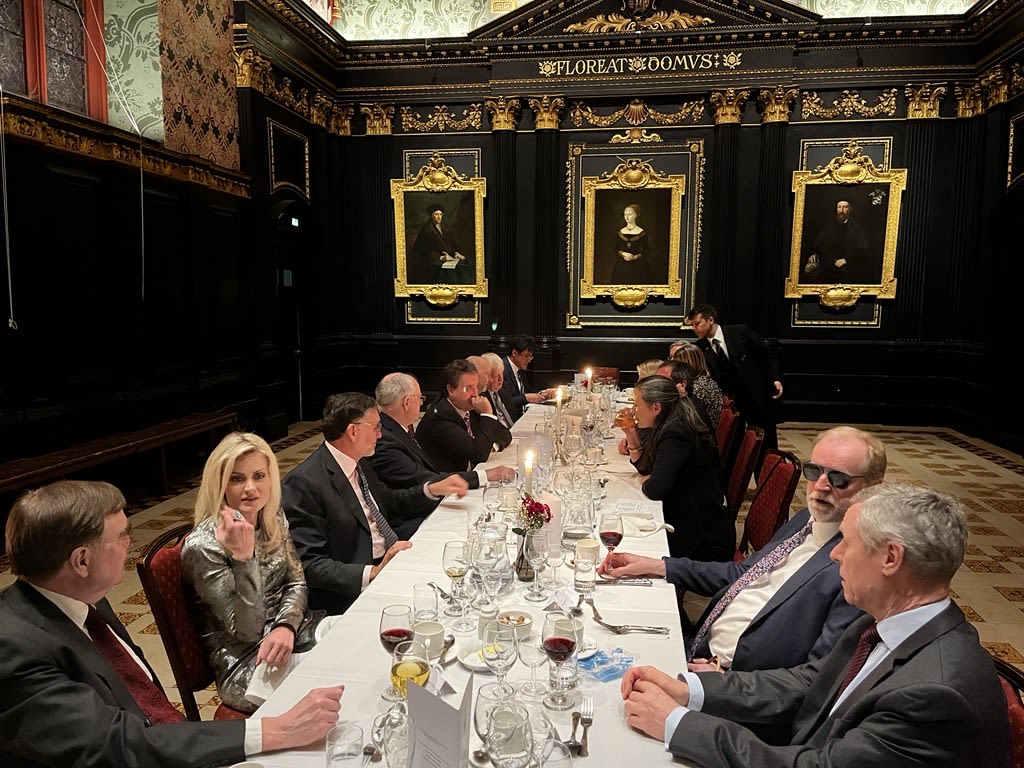 The Law Fellows at Queens' and Professor Beverley Glover were pleased to host major donors at The Stuart Bridge Fellowship in Law at a special dinner in Old Hall.
Senior Fellow, Professor Richard Fentiman KC, presided at the event and spoke about the importance of the teaching of Law at Queens' and how the College is always focused on in-house supervision of the subject. He referenced this tradition, starting with the contribution of Sir Thomas Smith (1513-1577) who was educated at Queens', became a Fellow in 1530 and in 1533 was appointed the first Regius Professor of Civil Law whilst being the Vice-Chancellor of the University the same year. He noted how Stuart Bridge was a fine contributor to this long history.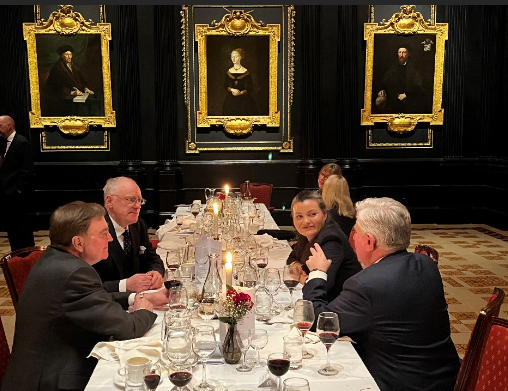 The inaugural Stuart Bridge Fellow, Professor Martin Dixon, spoke of Stuart's dedication to the subject of Law, his love of football and also his favourite dish - fish and chips - aptly chosen as the main course for the occasion. He noted that, due to the generosity of our donors, there will now always be a Stuart Bridge Fellow in Law at Queens' to succeed him in years to come.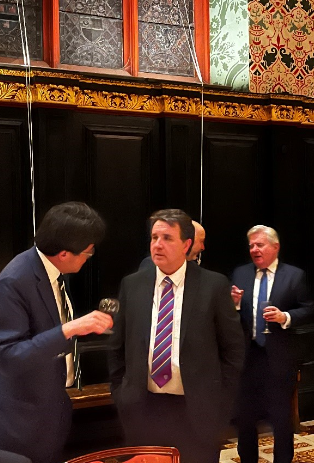 Professor Beverley Glover spoke of Stuart's passion for teaching and interacting with students, and his deep affection towards Queens'. She thanked all donors warmly for their contribution towards this Fellowship and noted that they had honoured three things: Stuart's memory, Queens' College and the teaching and study of Law.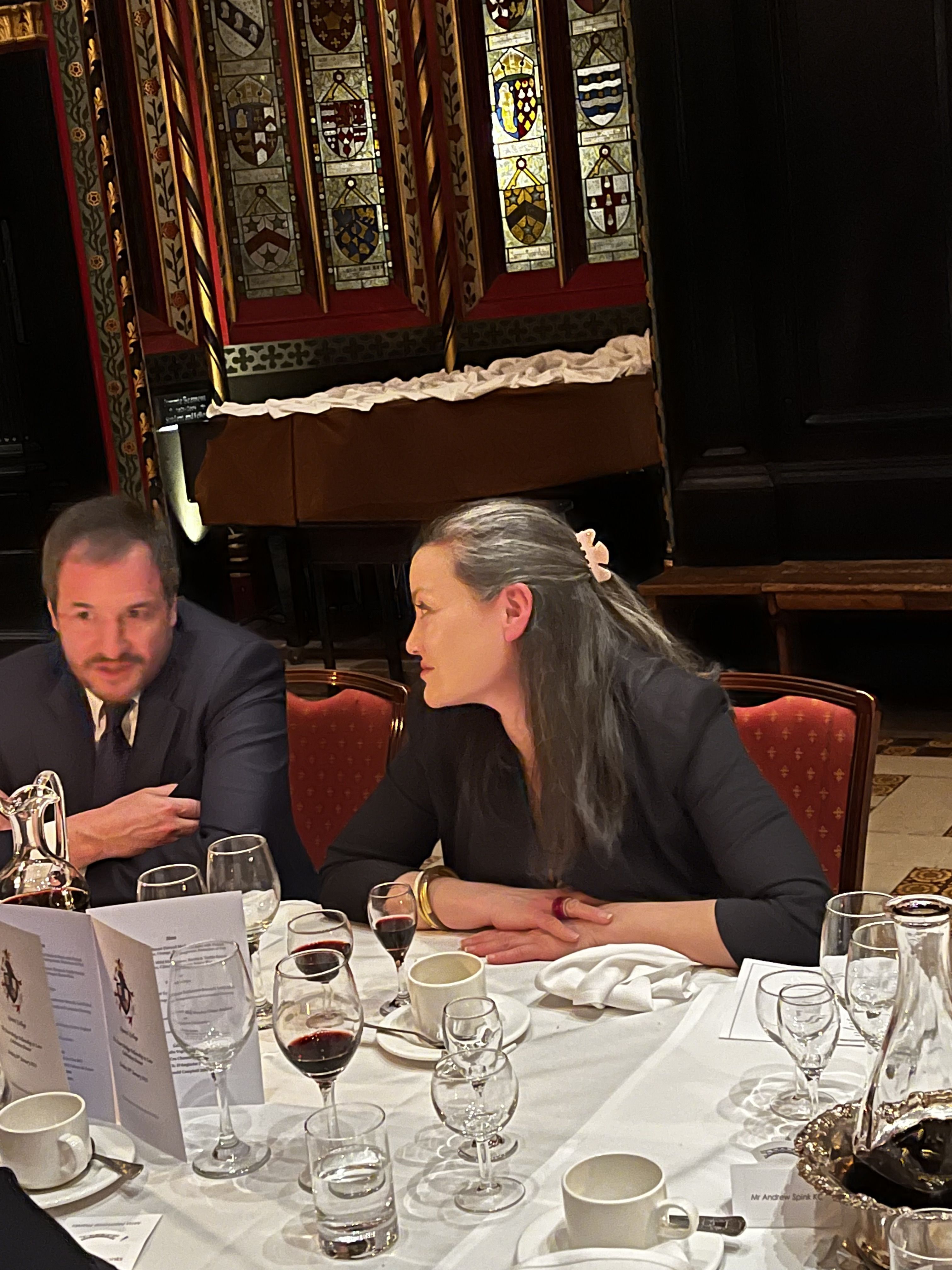 Steve Jacoby (1994) and Nemone Franks (1993)
Steve Jacoby (1994) and Nemone Franks (1993)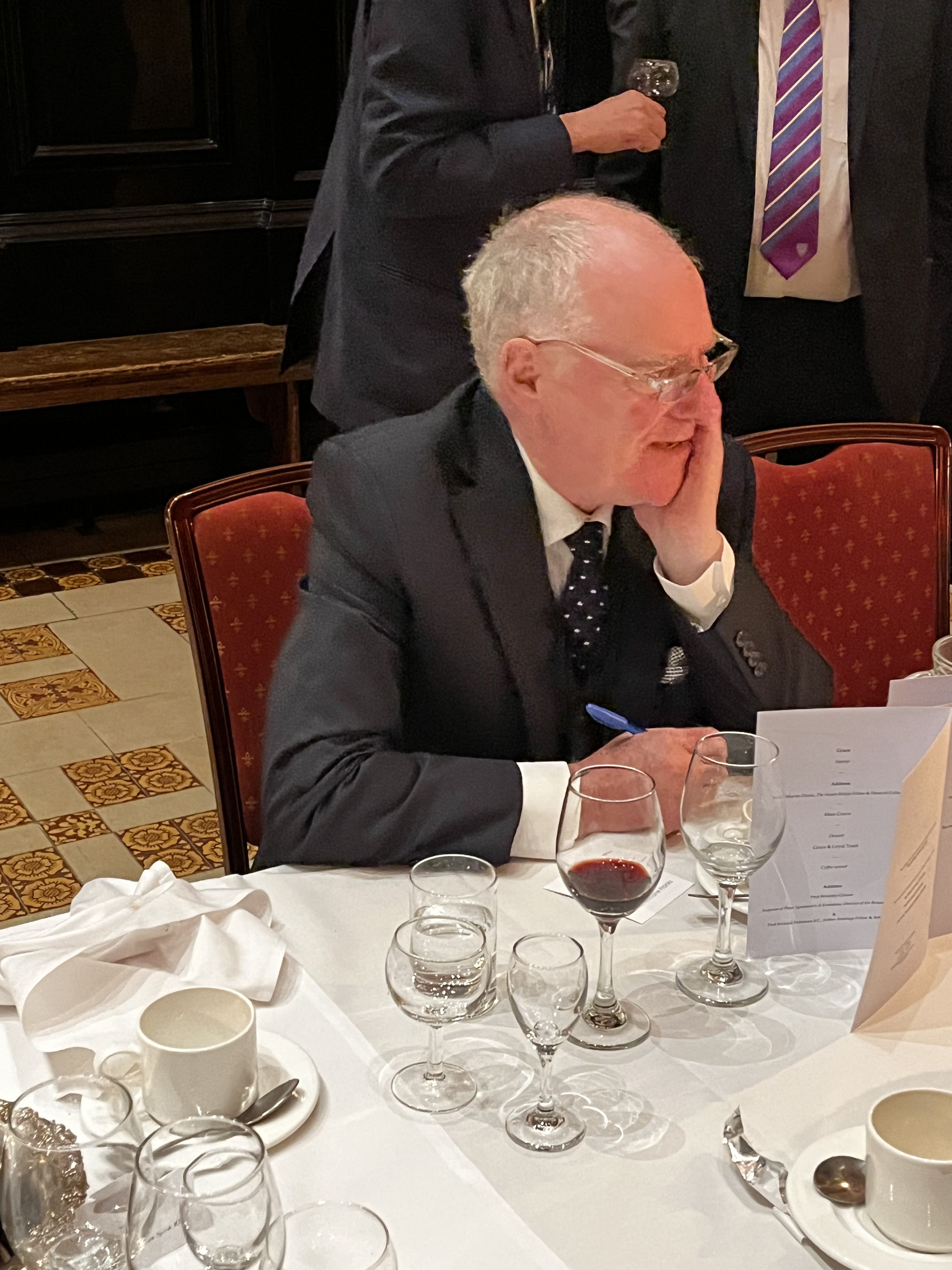 Professor John Keown (1977)
Professor John Keown (1977)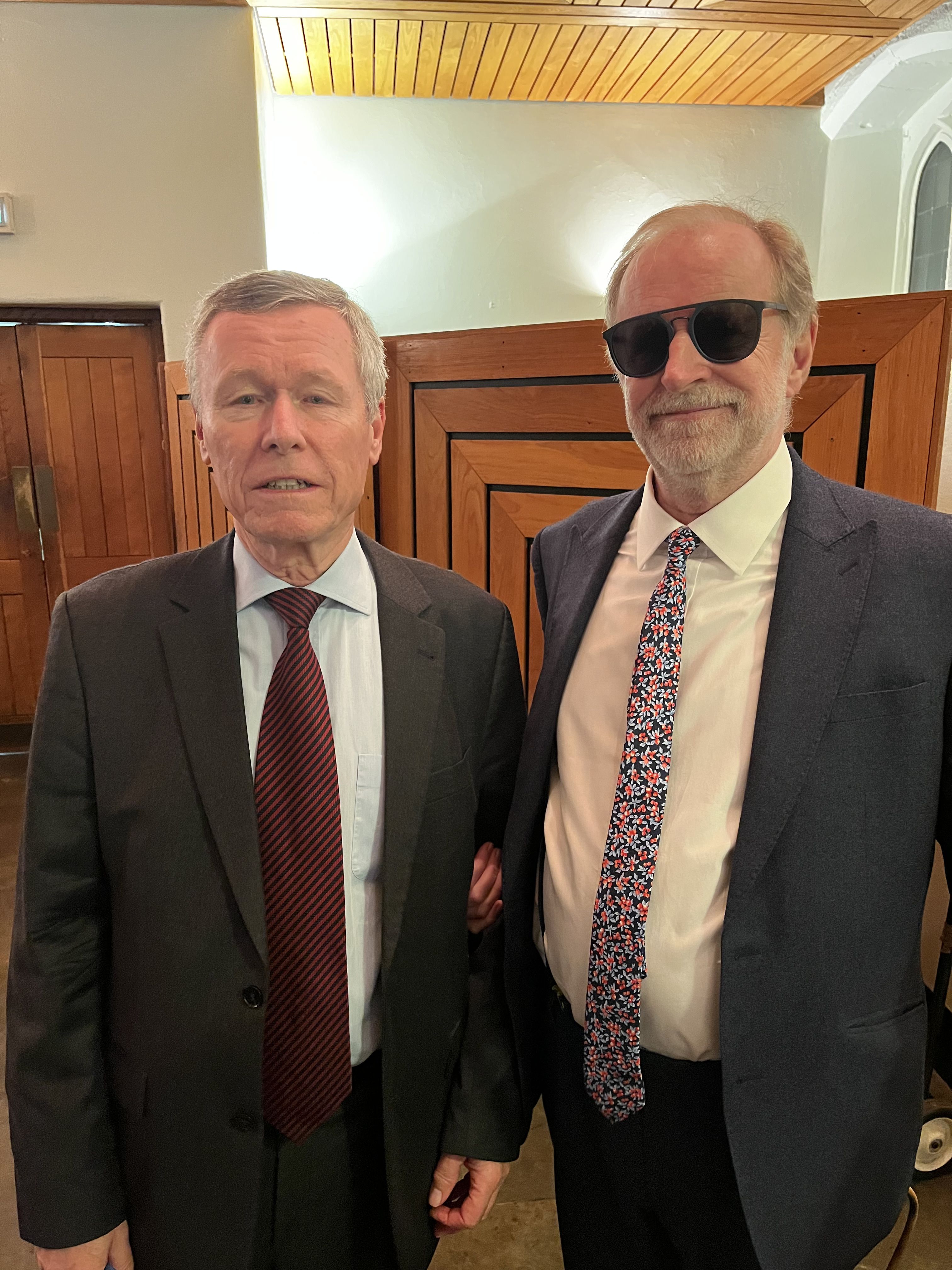 L-R: David Hole (1970) with Sir Robin Millar CBE (1970)
L-R: David Hole (1970) with Sir Robin Millar CBE (1970)
Item 1 of 3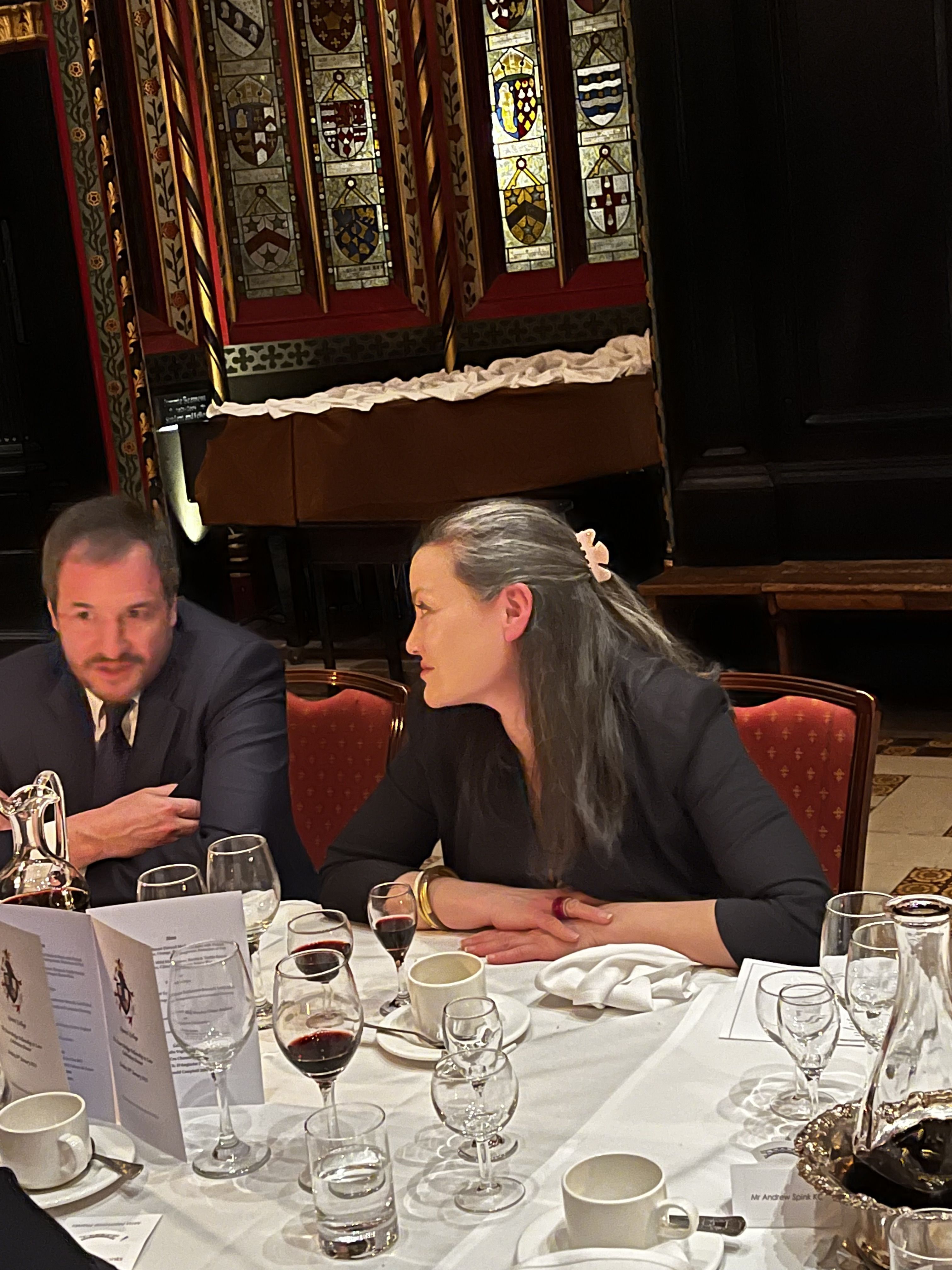 Steve Jacoby (1994) and Nemone Franks (1993)
Steve Jacoby (1994) and Nemone Franks (1993)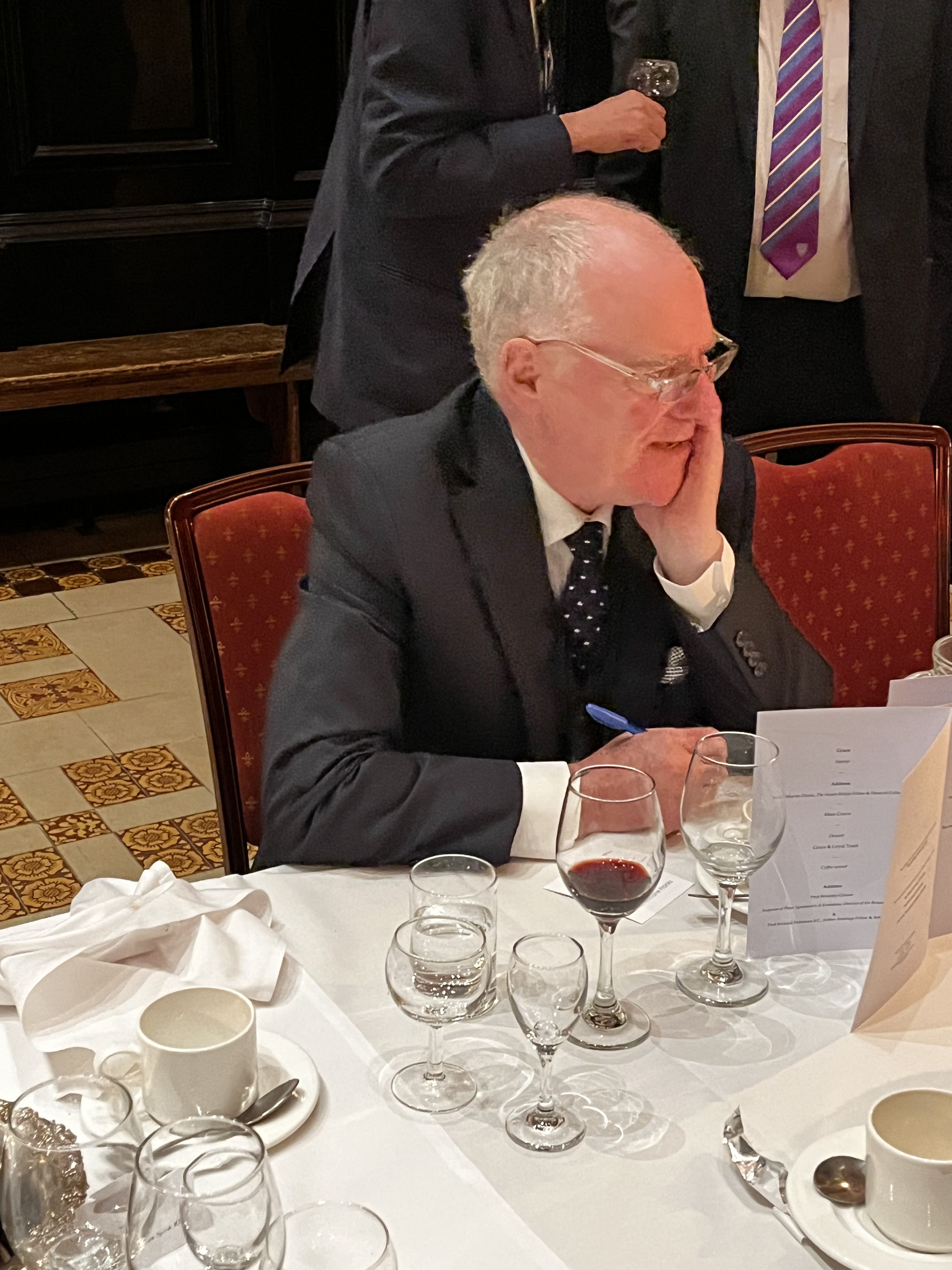 Professor John Keown (1977)
Professor John Keown (1977)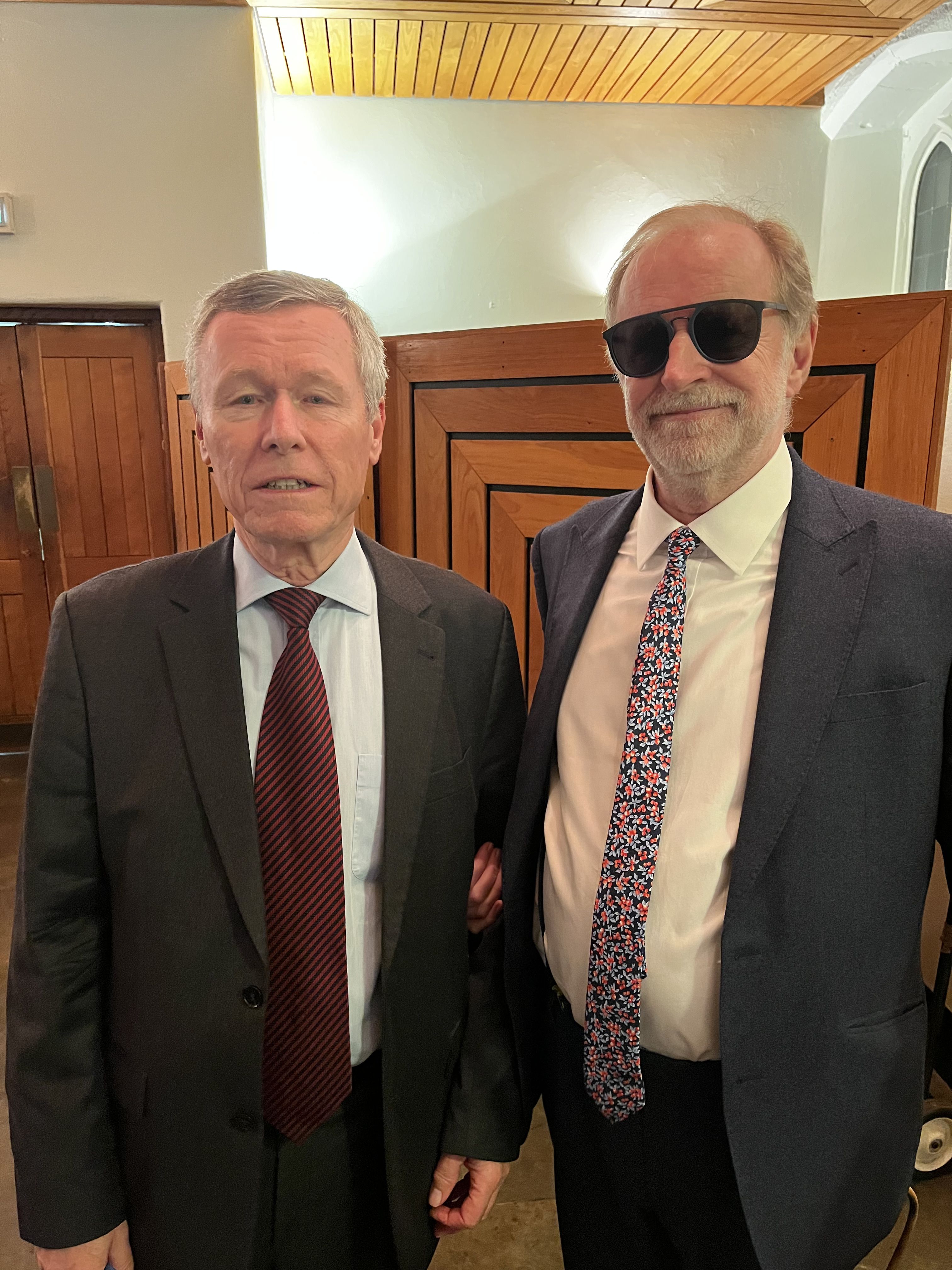 L-R: David Hole (1970) with Sir Robin Millar CBE (1970)
L-R: David Hole (1970) with Sir Robin Millar CBE (1970)