The Angevin Talks:
The Rt Hon Gordon Brown
Anna El-Erian, with the MCR Committee, interviews the former Prime Minister, Gordon Brown, as the first guest of 2022 in this special series of talks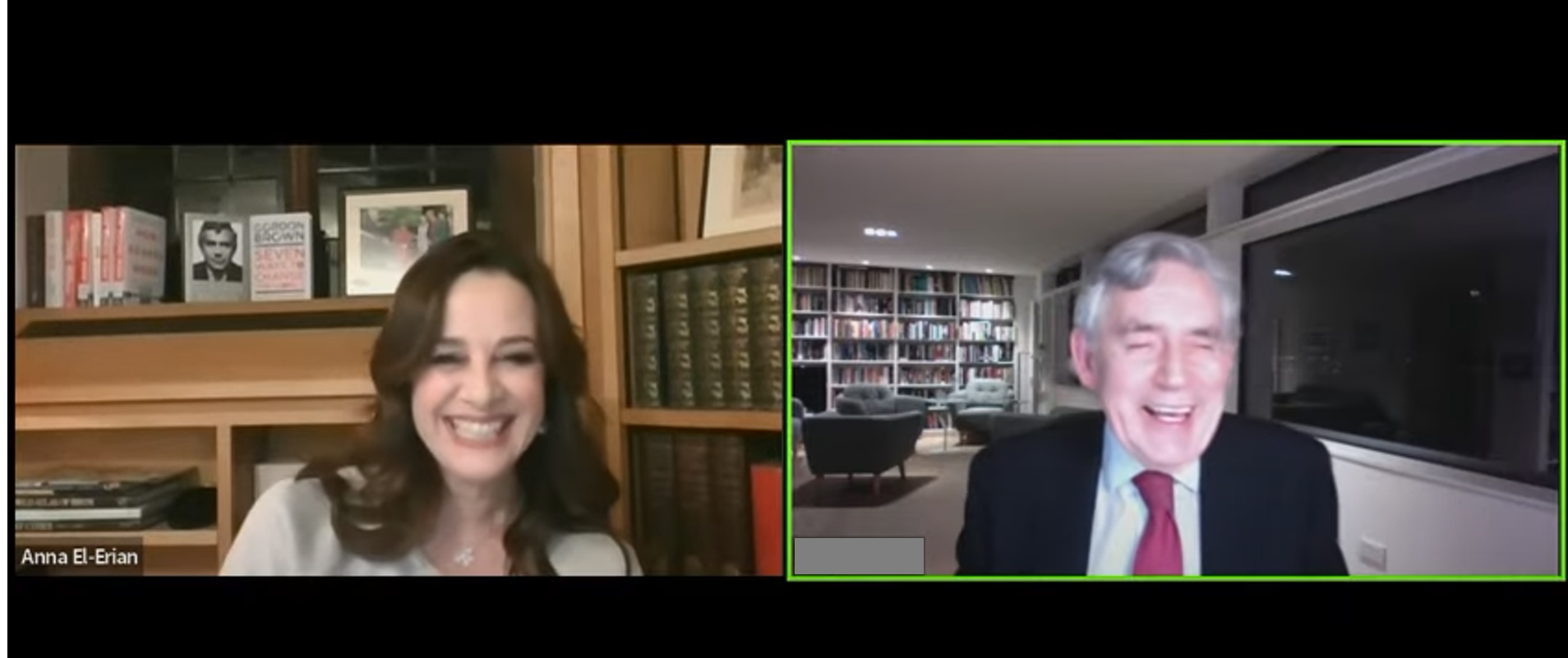 Gordon Brown gave a lively and engaging performance in the latest Angevin Talks session on February 17.
The talks are organised by Queens' postgraduate community (the MCR) and hosted by Anna El-Erian.
Students were invited to the President's Lodge and watched the discussion "live" from the Long Gallery. Fifth-year medic Shukri Abdullahi (the MCR's Environmental Rep and founder of Focus, a charity inspiring young people through sports) moderated the Q&A session. Questions came from students in the Long Gallery and from alumni remotely.
Audiences tuned in from across the world, including the UK, America, Canada, Europe, and South Africa. The attendees extended widely beyond the Queens' community across the University and Cambridge colleges.
You can watch the recording of the interview on YouTube by clicking on the button below: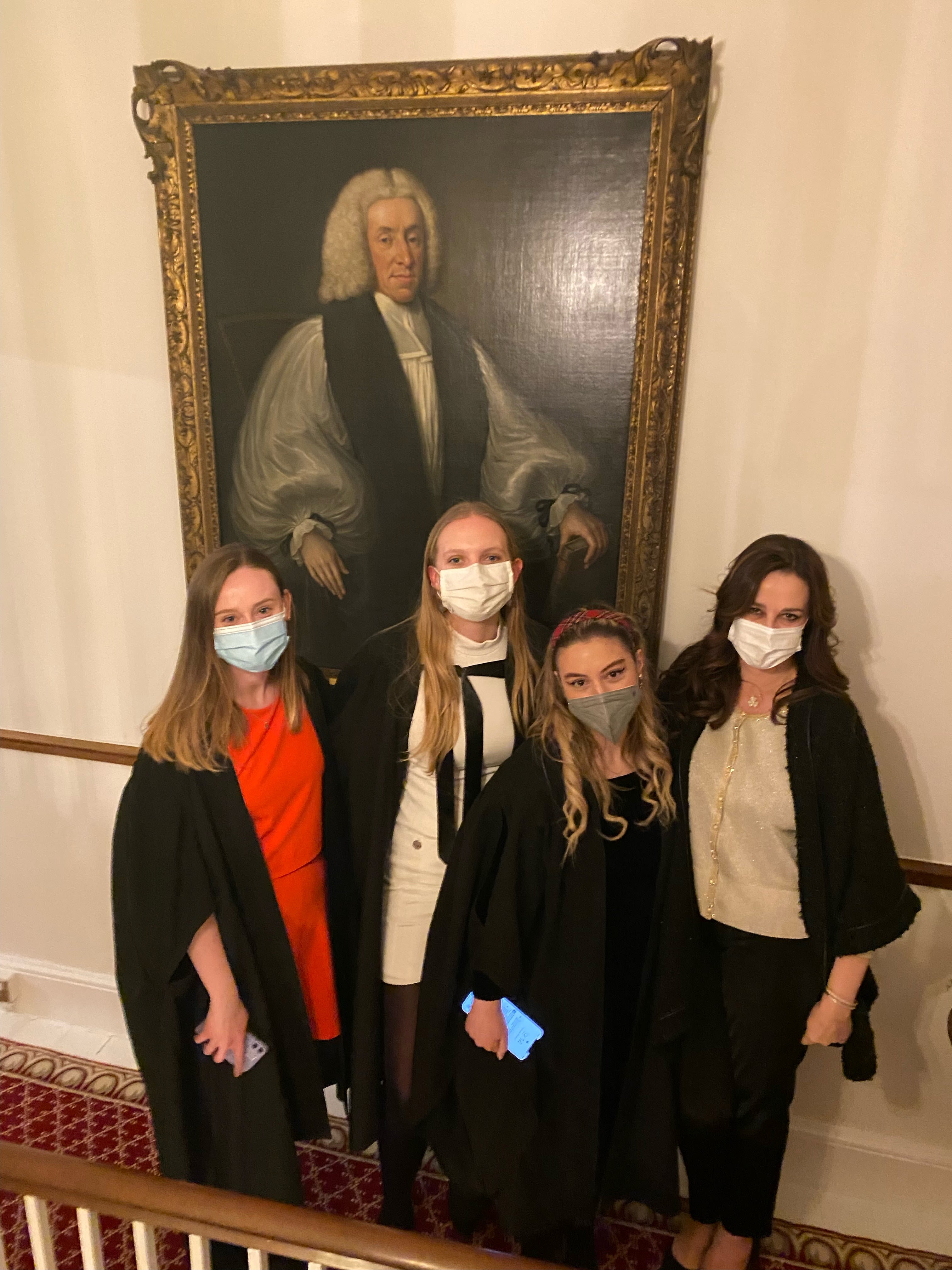 About the speaker:
Gordon Brown served as Prime Minister of the United Kingdom from 2007 to 2010, Chancellor of the Exchequer from 1997 to 2007, and as a Member of Parliament in his home county of Fife, Scotland, from 1983 to 2015. 
Gordon Brown is a passionate advocate for the rights of children and believes every girl and boy deserves the opportunity of an education, learning and skills for the future. He currently serves as the United Nations Special Envoy for Global Education and Chair of the High-Level Steering Group of Education Cannot Wait.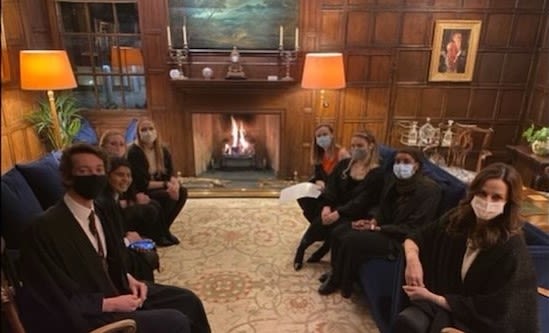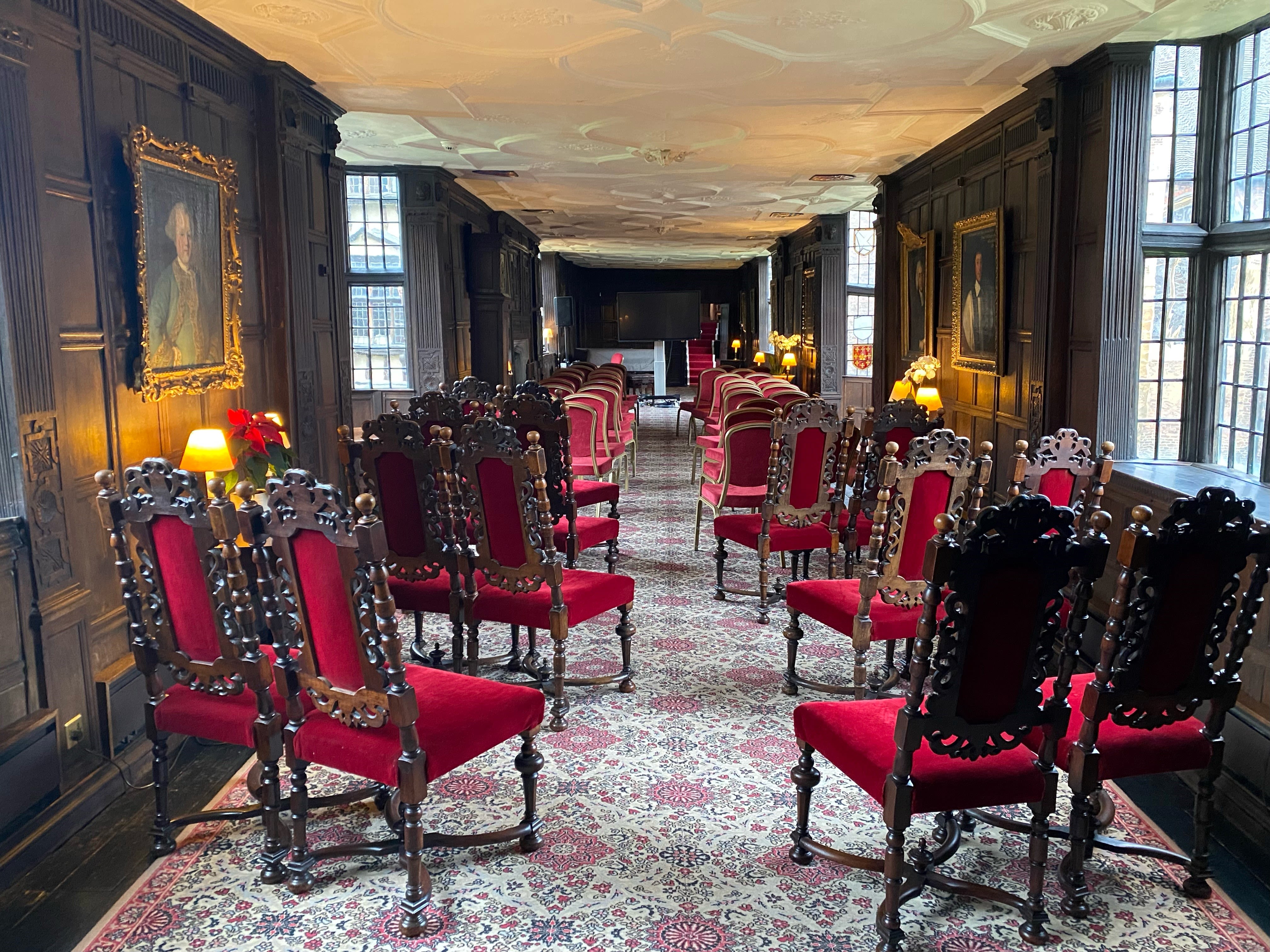 Set up of the Long Gallery in the Lodge
Set up of the Long Gallery in the Lodge