The Launch of the El-Erian Institute
On Wednesday 8th June, Professor Cass Sunstein was invited to Queens' as guest speaker to celebrate the launch of the new El-Erian Institute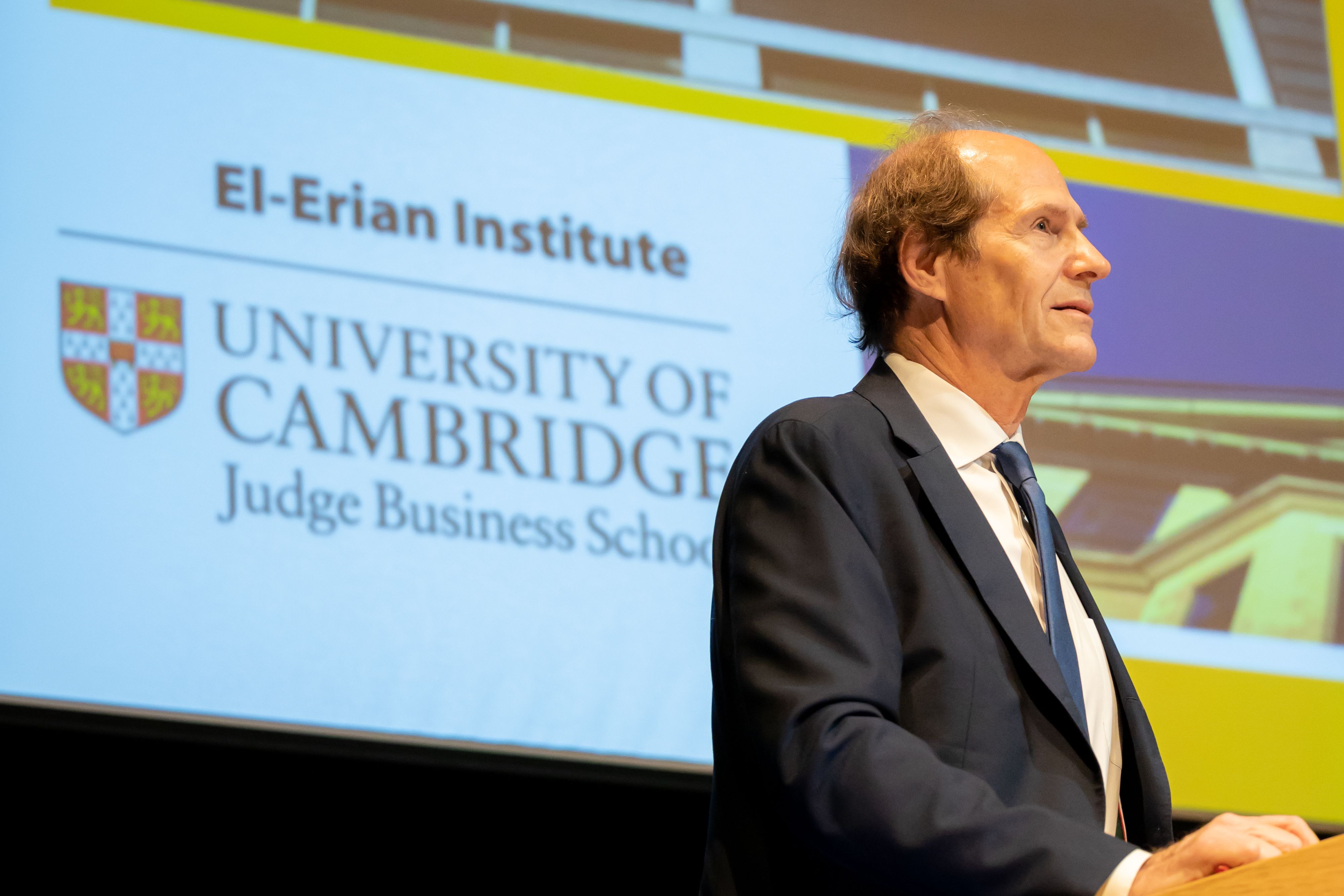 Professor Cass Sunstein, Robert Walmsley University Professor at Harvard , presented his lecture on 'Welfare Now' at the launch of the new El-Erian Institute. The Lecture was held at Queens' College to celebrate the opening of the Institute at Cambridge Judge Business School, which will be under the supervision of the Academic Director and Queens' Fellow, Professor Lucia Reisch.
Prof. Sunstein is the founder and director of the Program on Behavioural Economics and Public Policy at Harvard Law. He has served in senior advisory positions under Presidents Obama and Biden and is considered as one of the most cited legal scholars worldwide. The lecture addressed several important social issues, such as what are the aggregate effects on social welfare and whether welfare benefits to those who are helped exceed the welfare costs to those who are hurt.
The event began with a welcome address given by the President of Queens' College, Dr Mohamed El-Erian, followed by an introduction from Prof. Reisch. Afterwards, the President hosted drinks in the Lodge for Fellows, students and guests who attended the lecture.
The El-Erian Institute
The research at the El-Erian Institute will invite specialists in behavioural economics, neuroscience, psychology and behavioural science from Cambridge to provide insight into how decision making interacts with human behaviour.
The Institute aims to identify new ways to address social challenges and improve lives through researching human behaviour, decision making and its implications for the formation and implementation of public policy.
More photos from the event below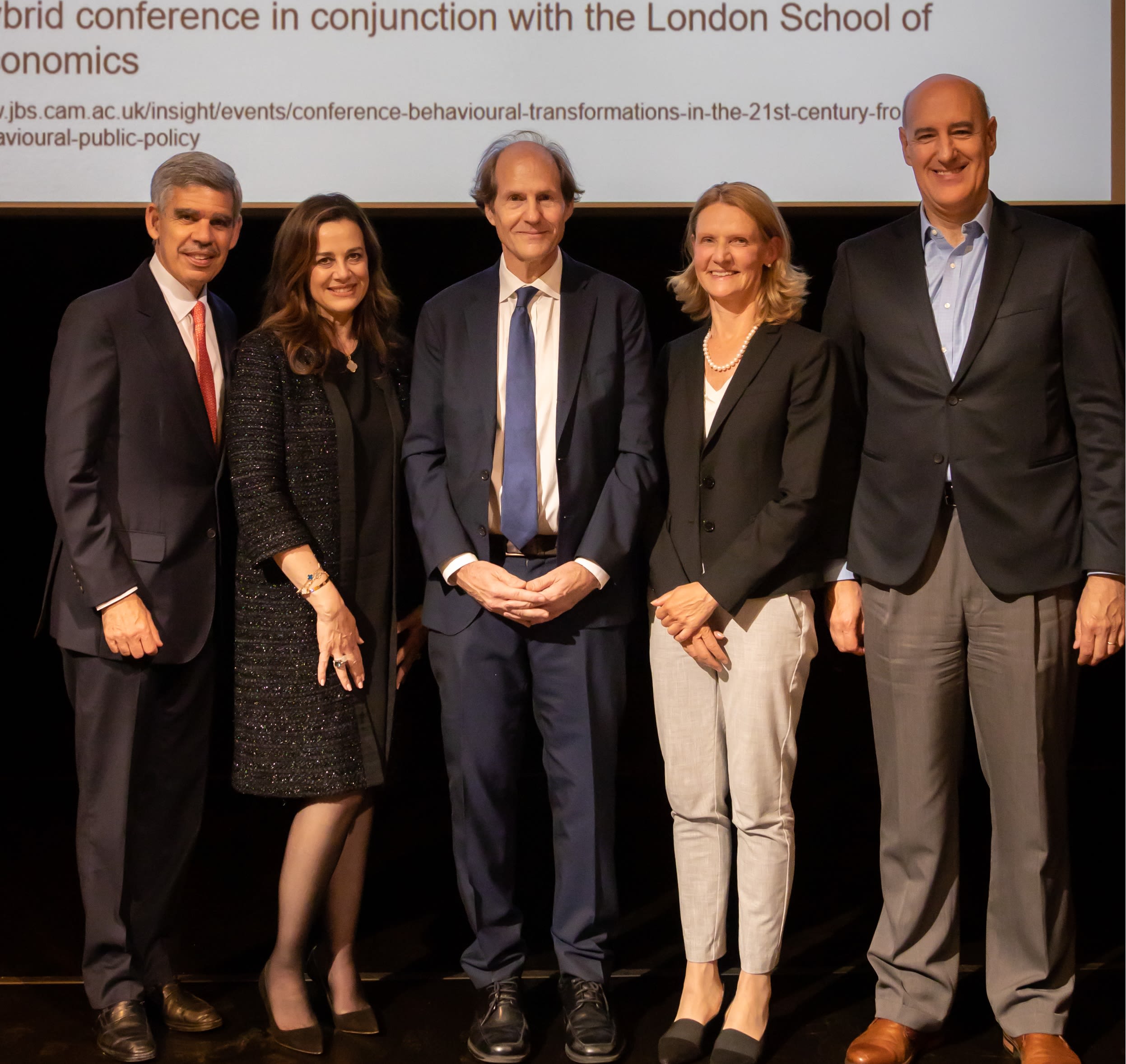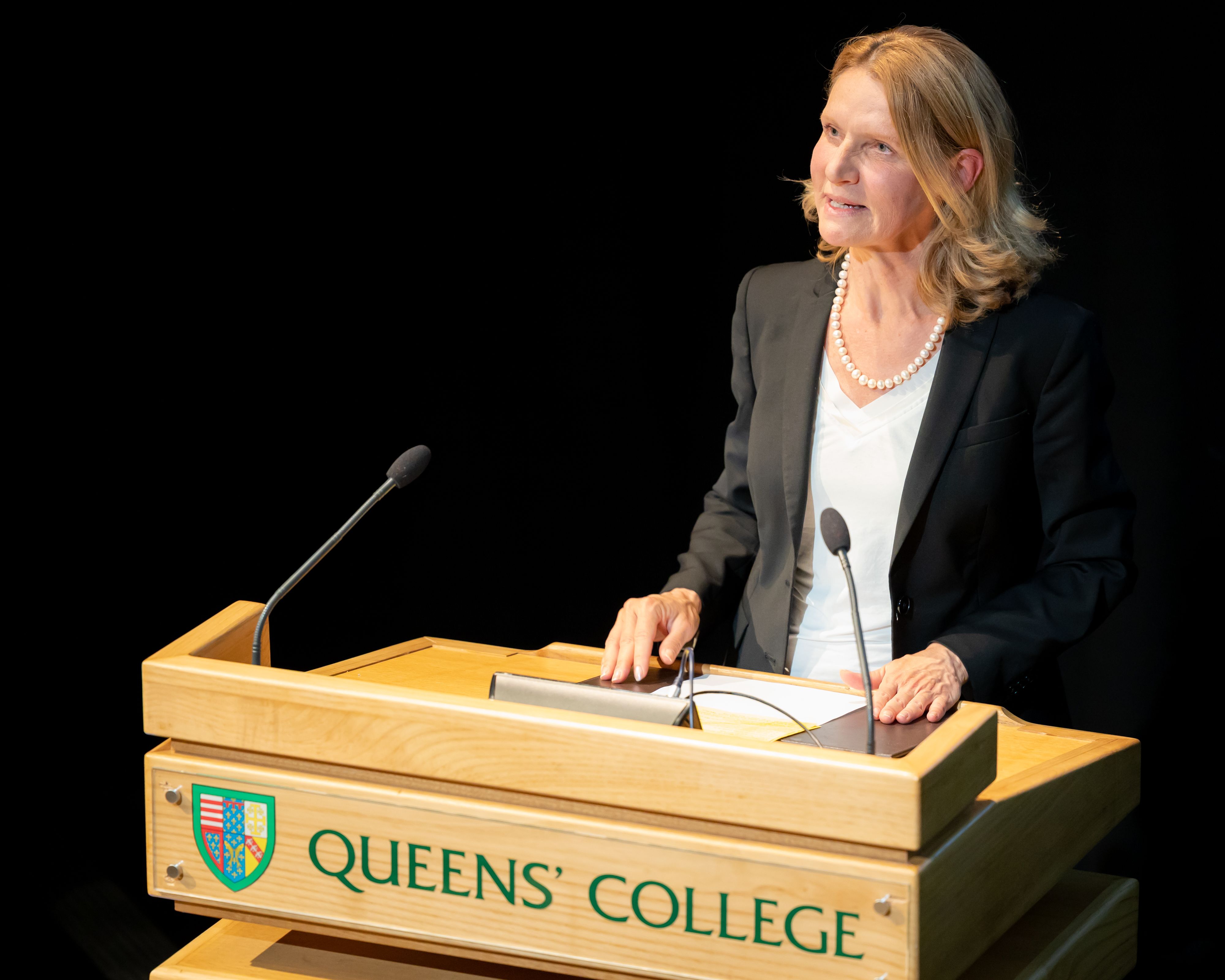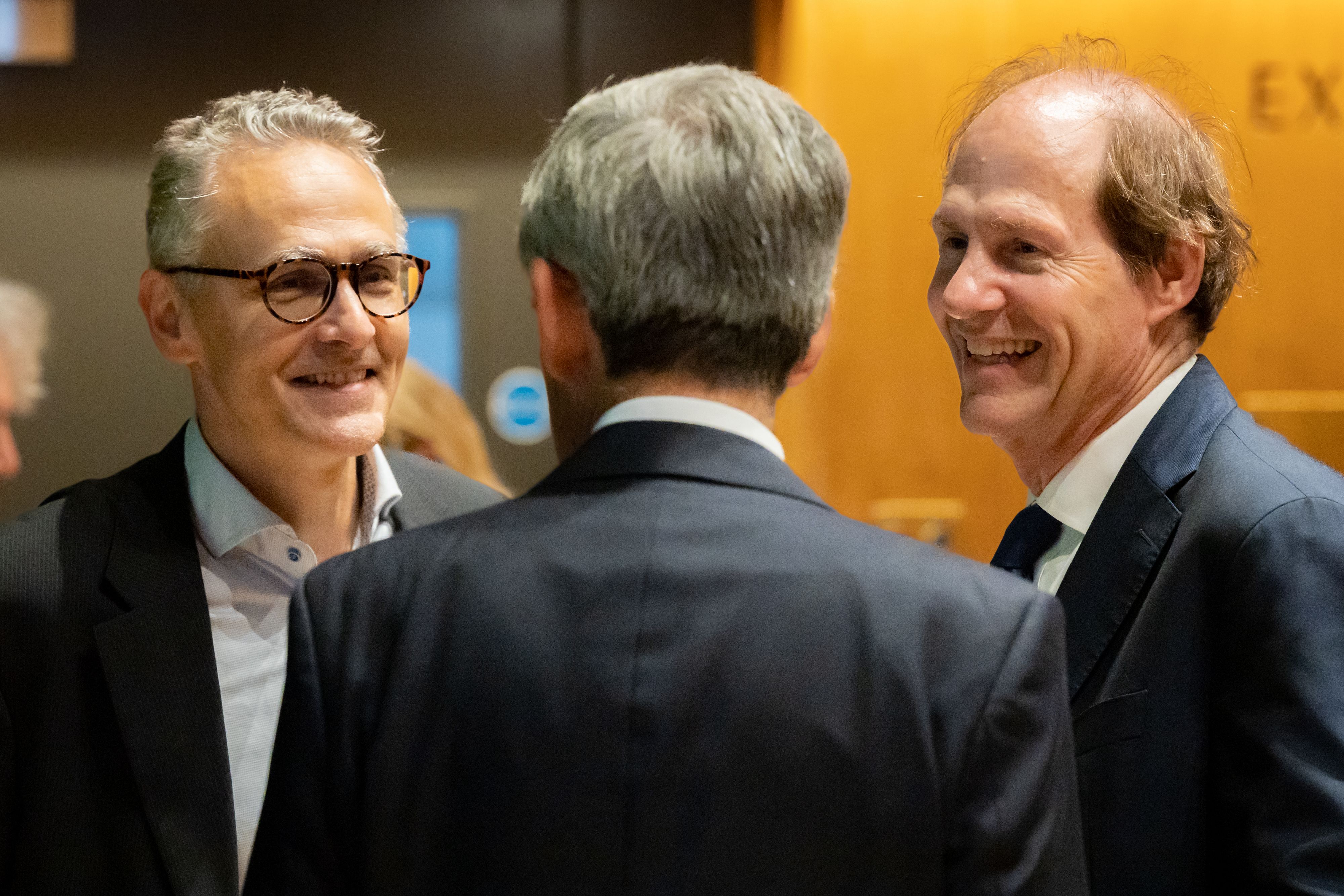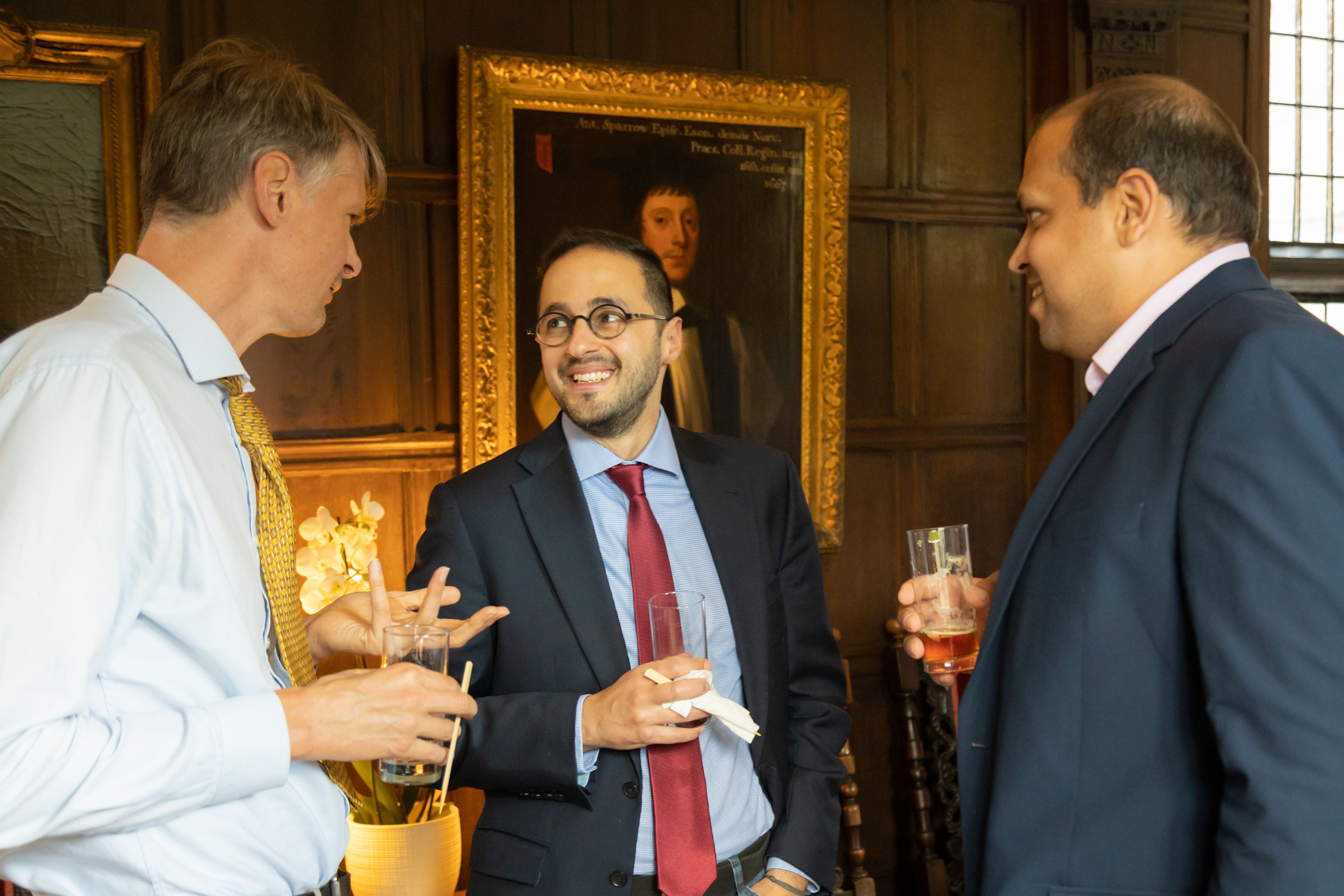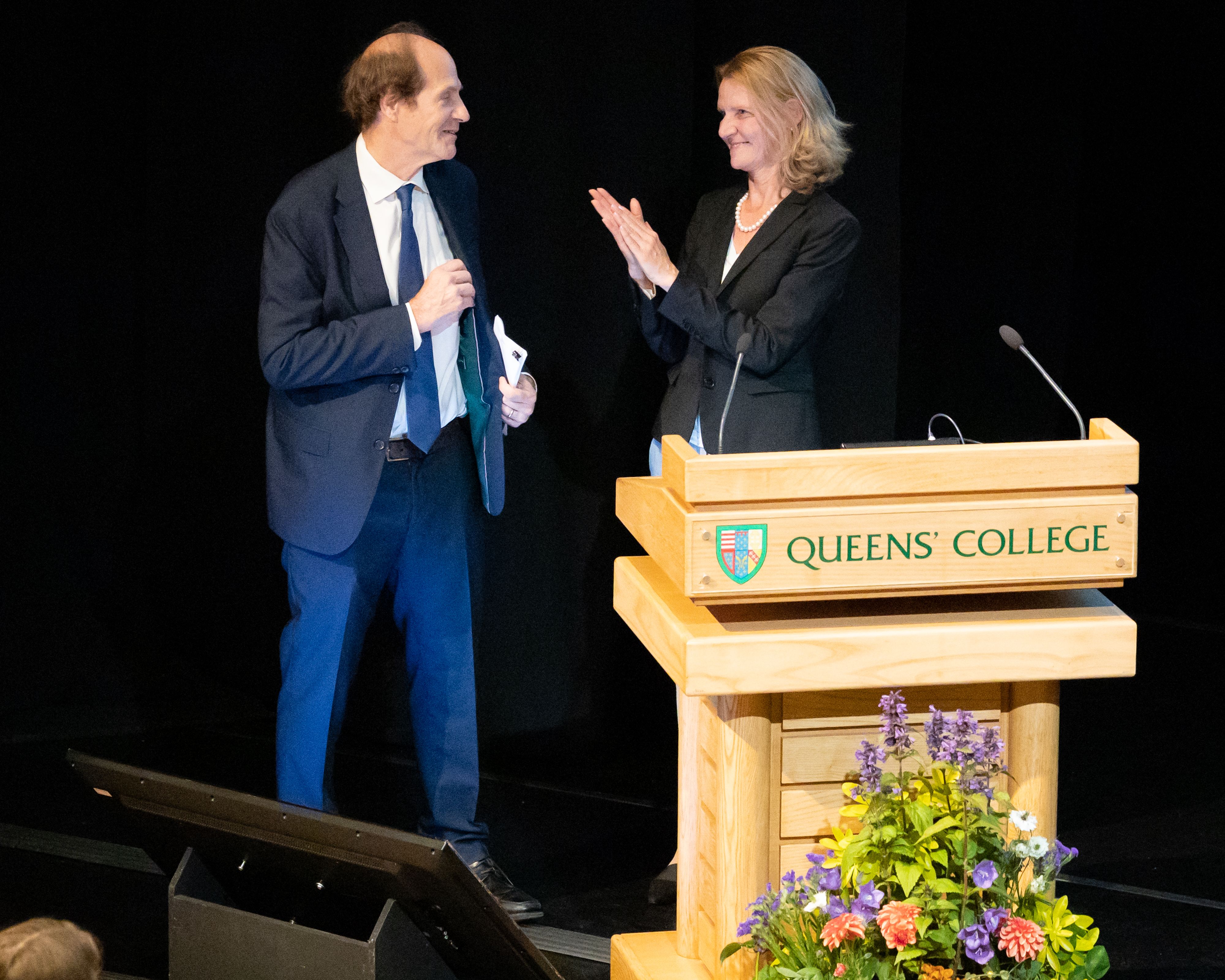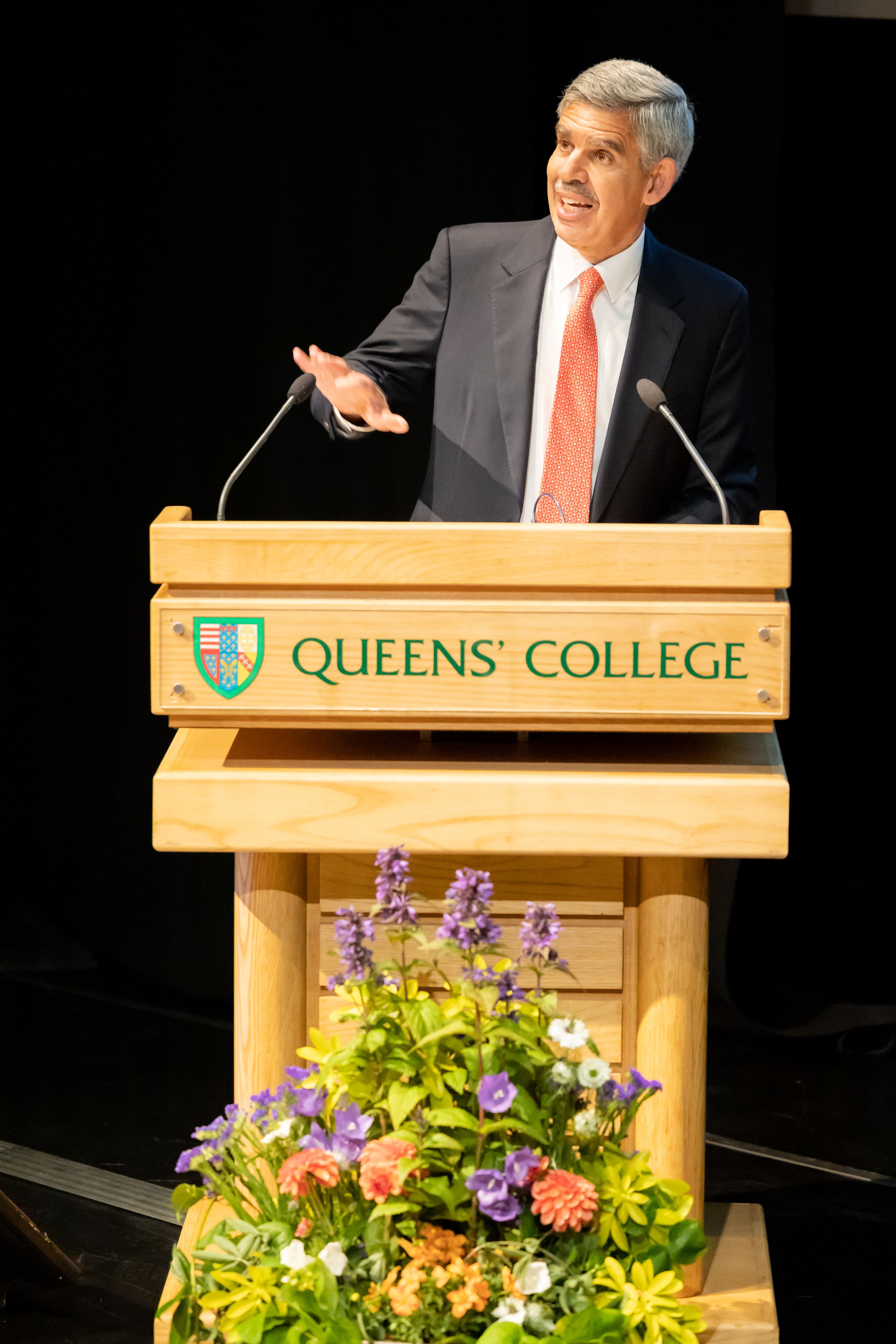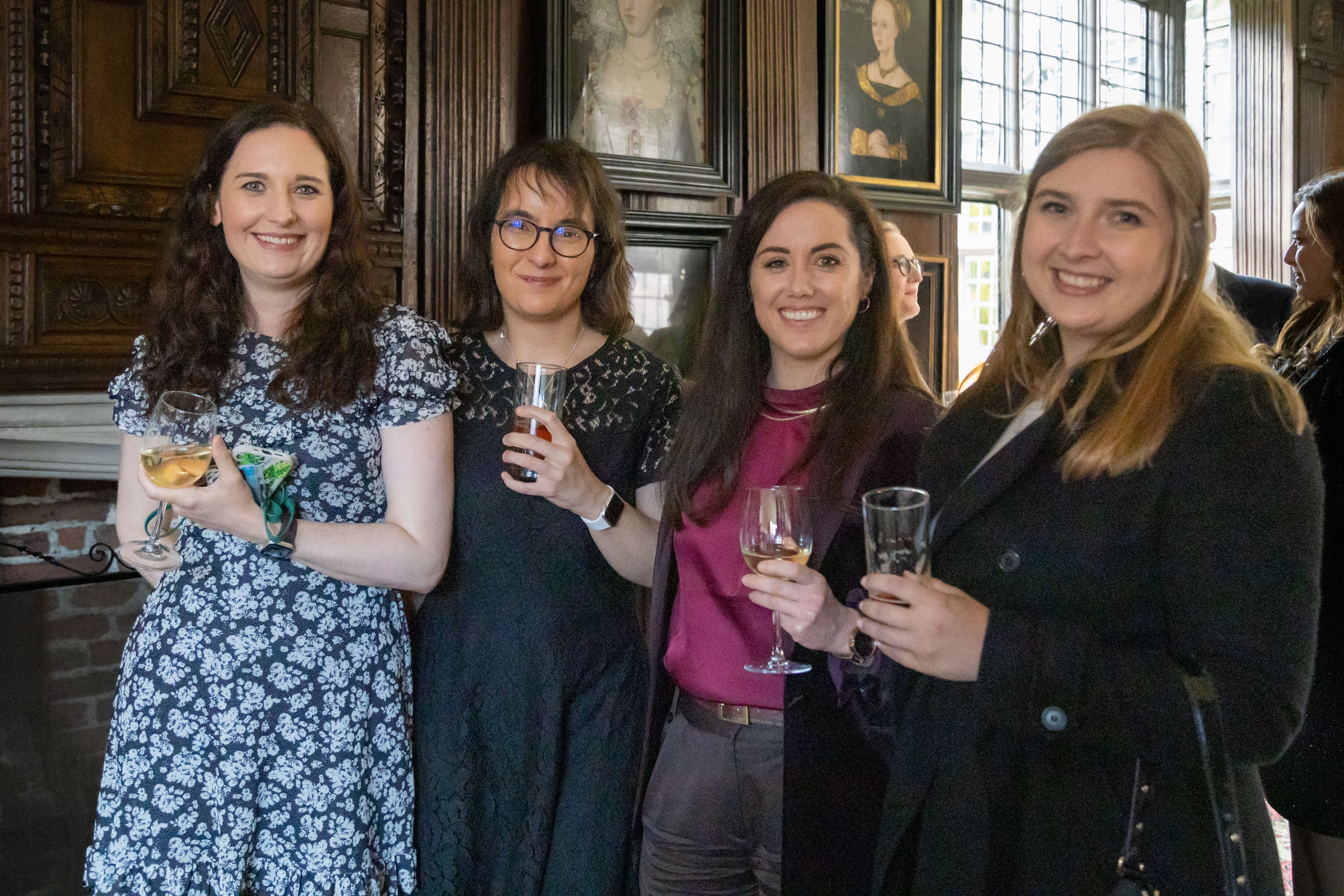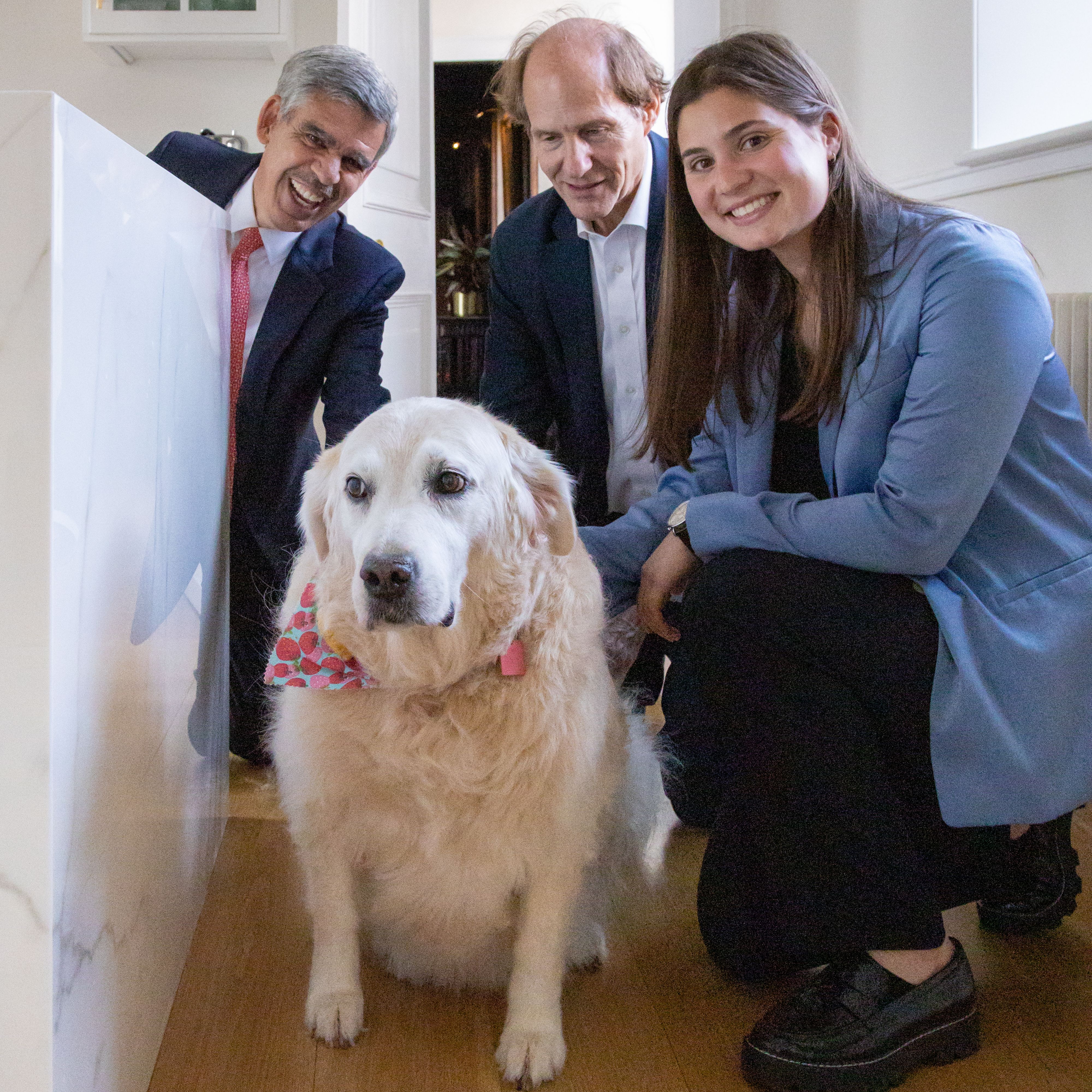 Dr El-Erian & Prof. Sunstein pictured with current student Rebecca Wistreich and Bosa
Dr El-Erian & Prof. Sunstein pictured with current student Rebecca Wistreich and Bosa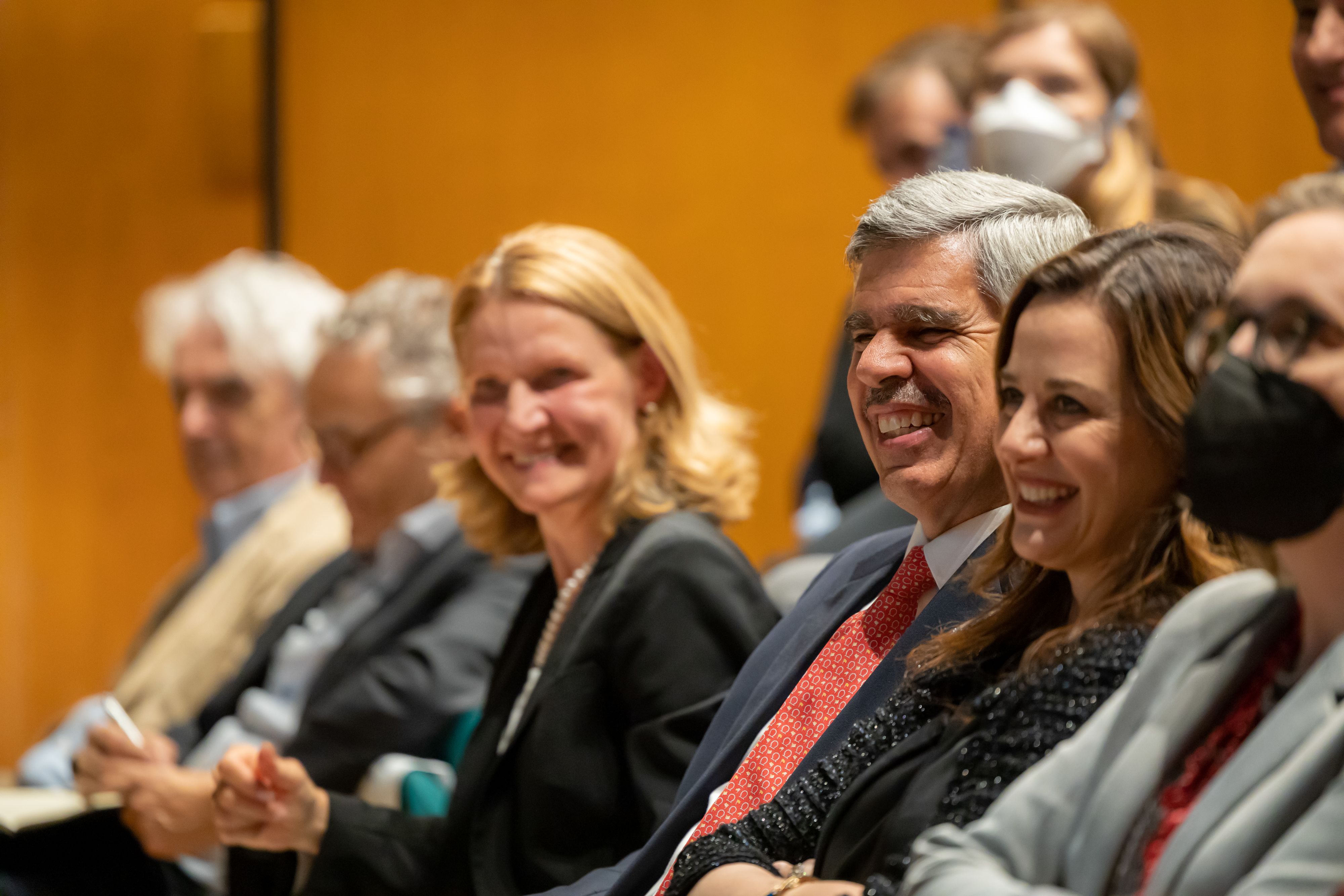 Item 1 of 7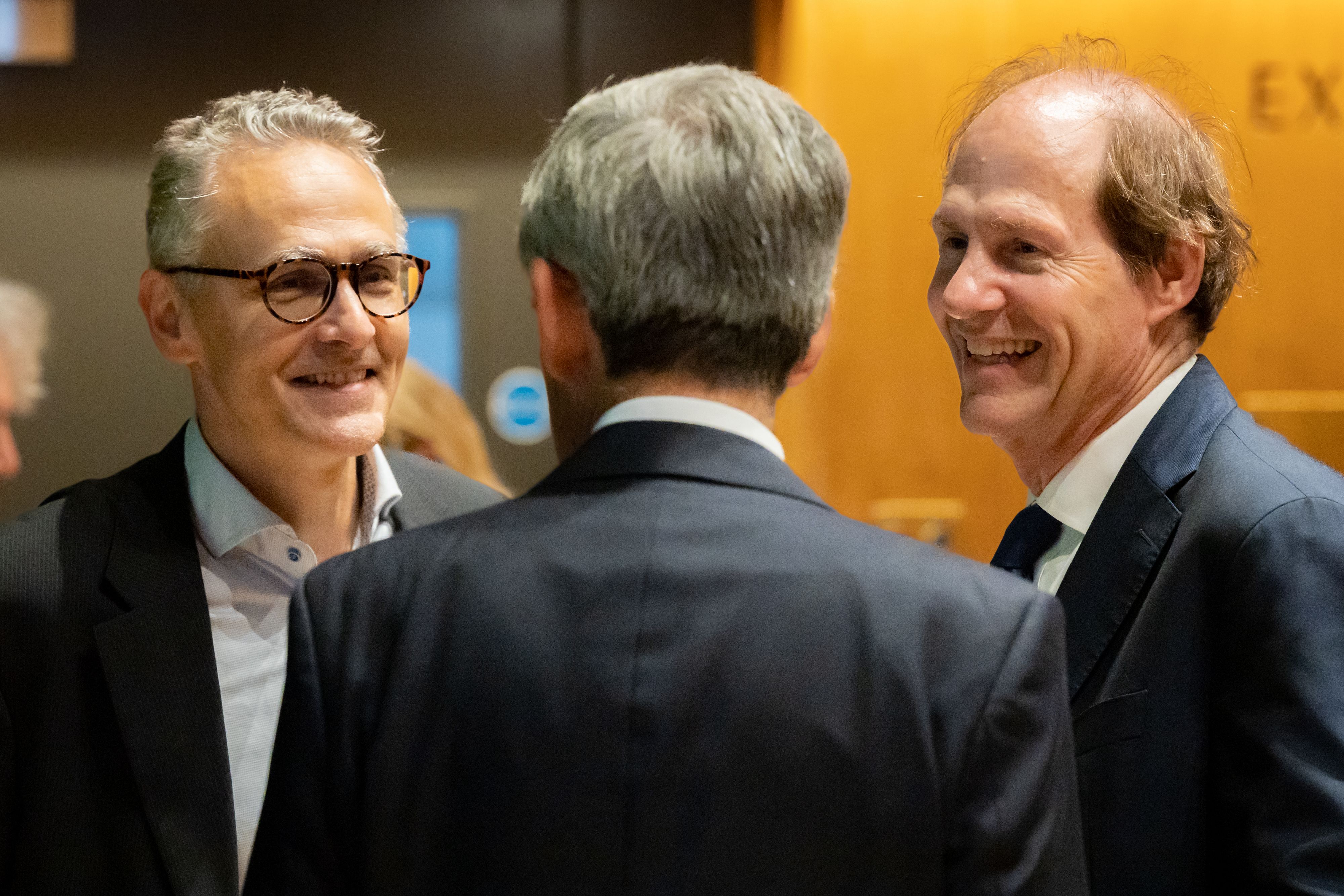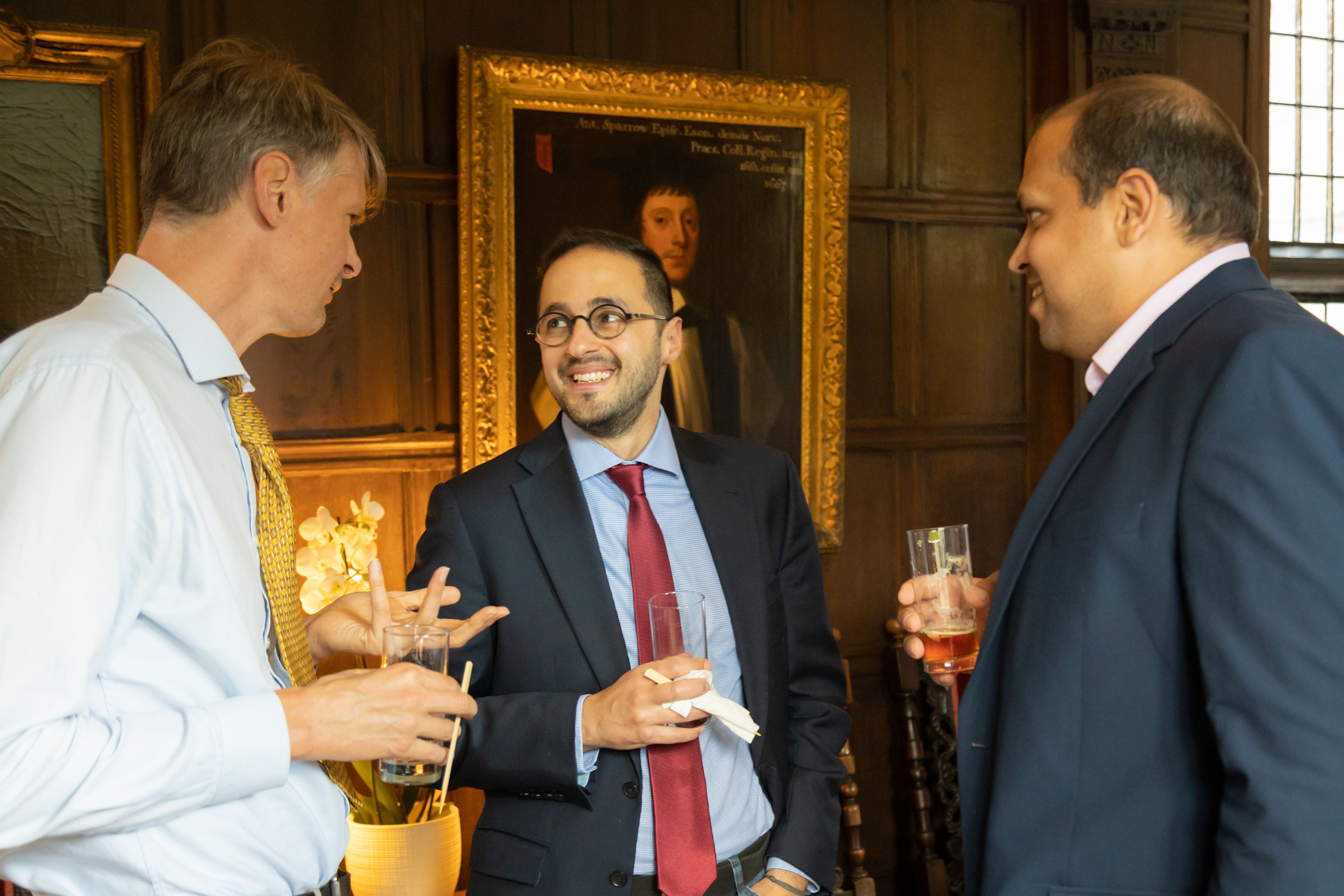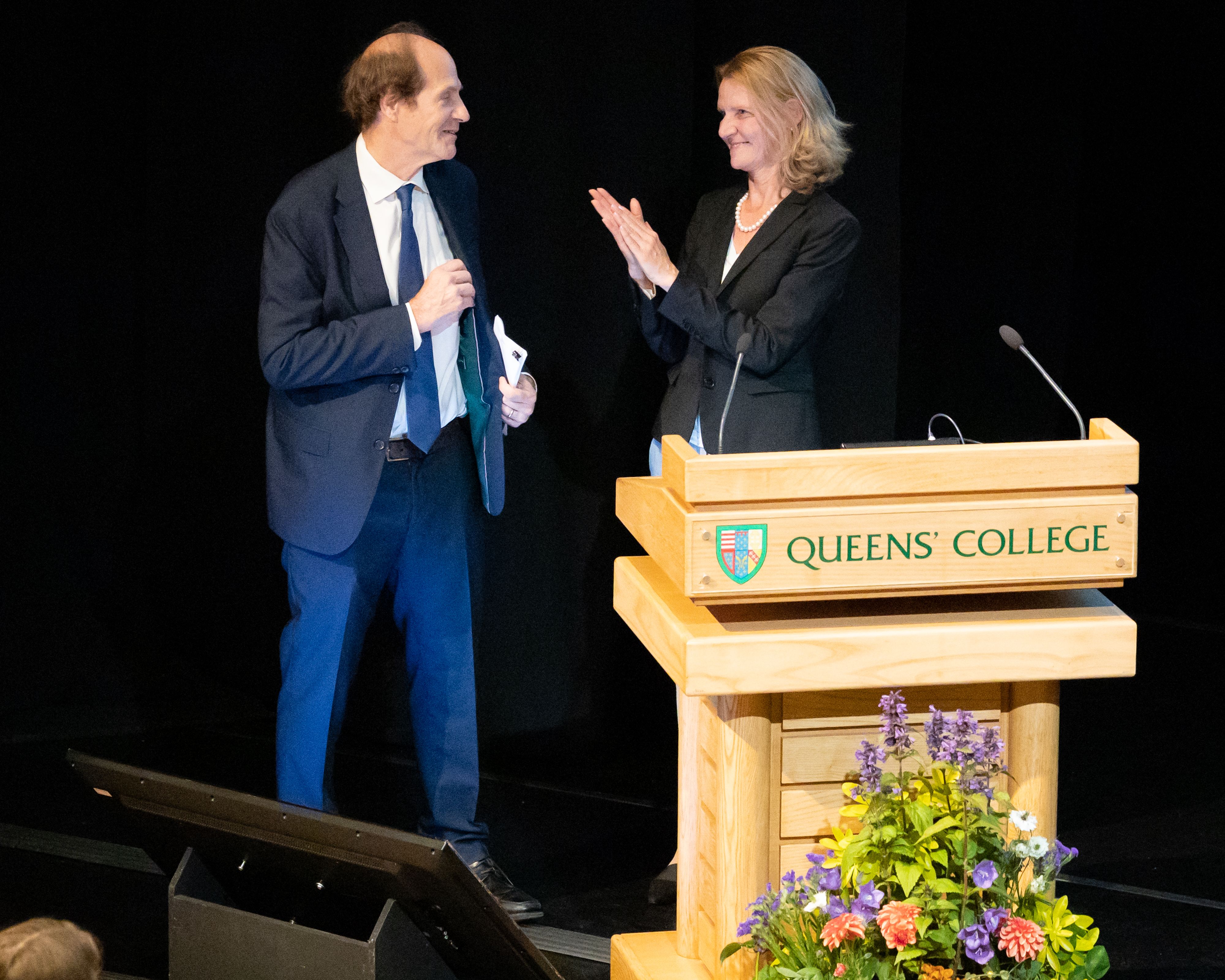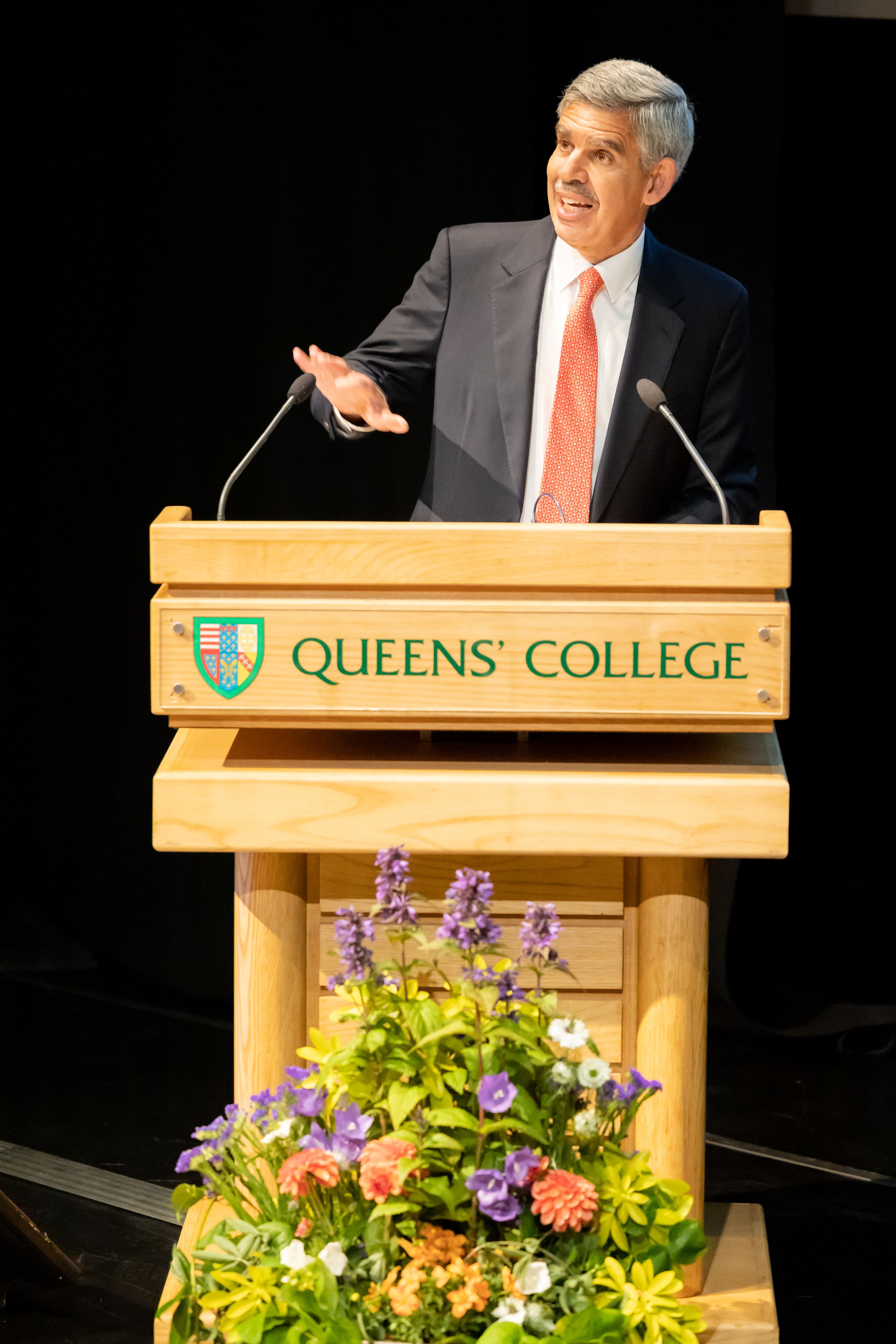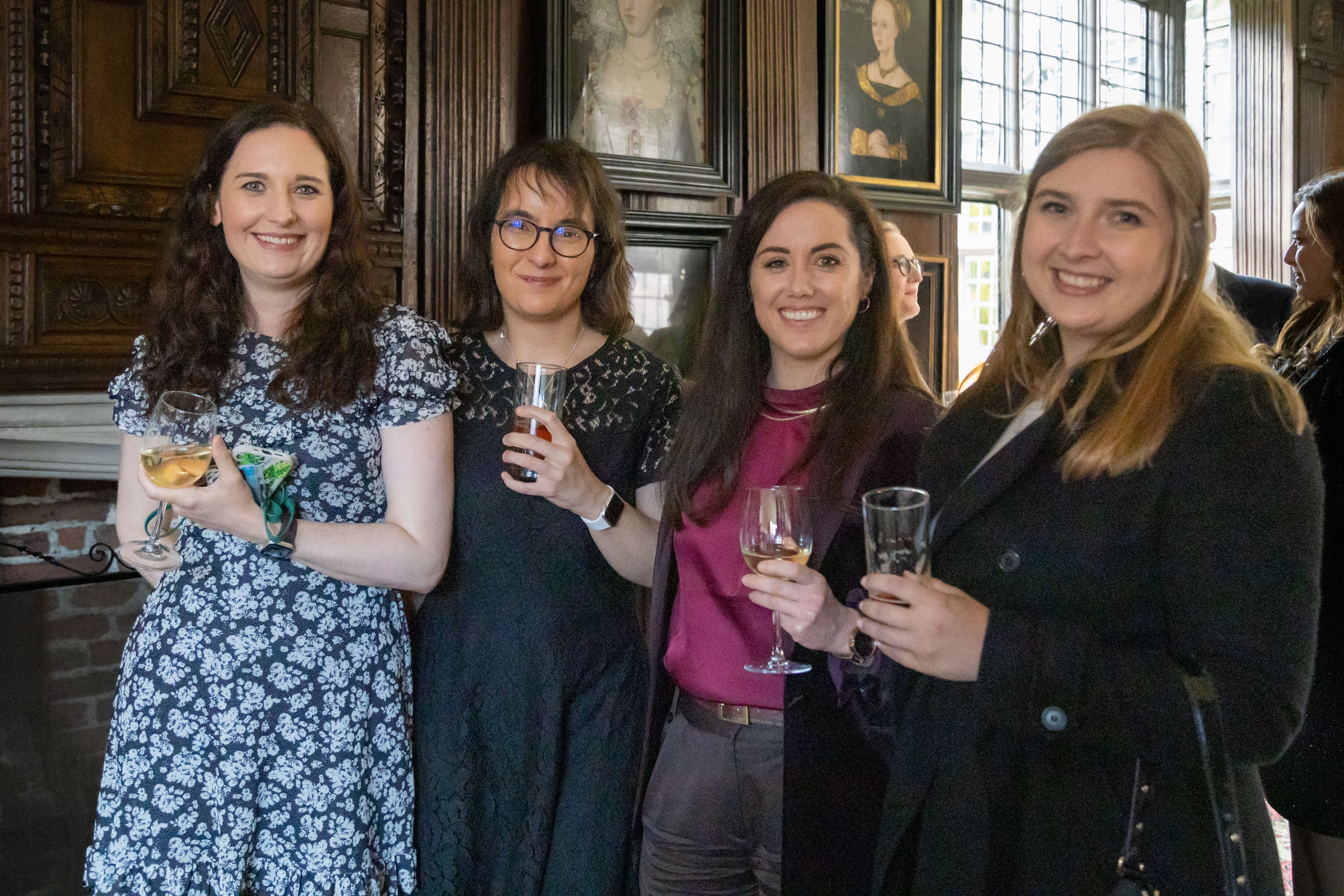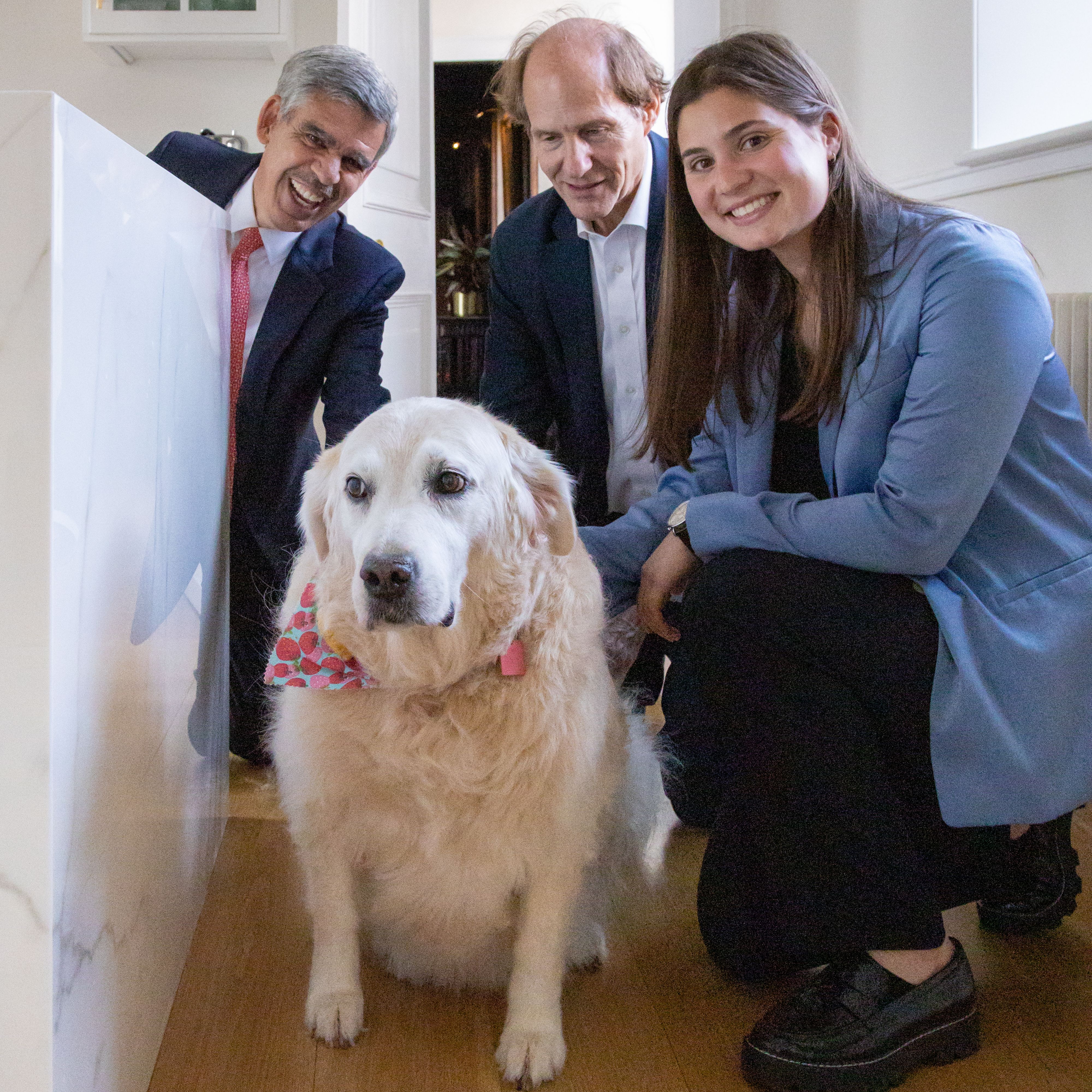 Dr El-Erian & Prof. Sunstein pictured with current student Rebecca Wistreich and Bosa
Dr El-Erian & Prof. Sunstein pictured with current student Rebecca Wistreich and Bosa