The Lisa Hall Postgraduate Scholarship
We are pleased to announce that The Lisa Hall Postgraduate Scholarship has been established by the Governing Body to endow a full PhD Scholarship in STEM subjects.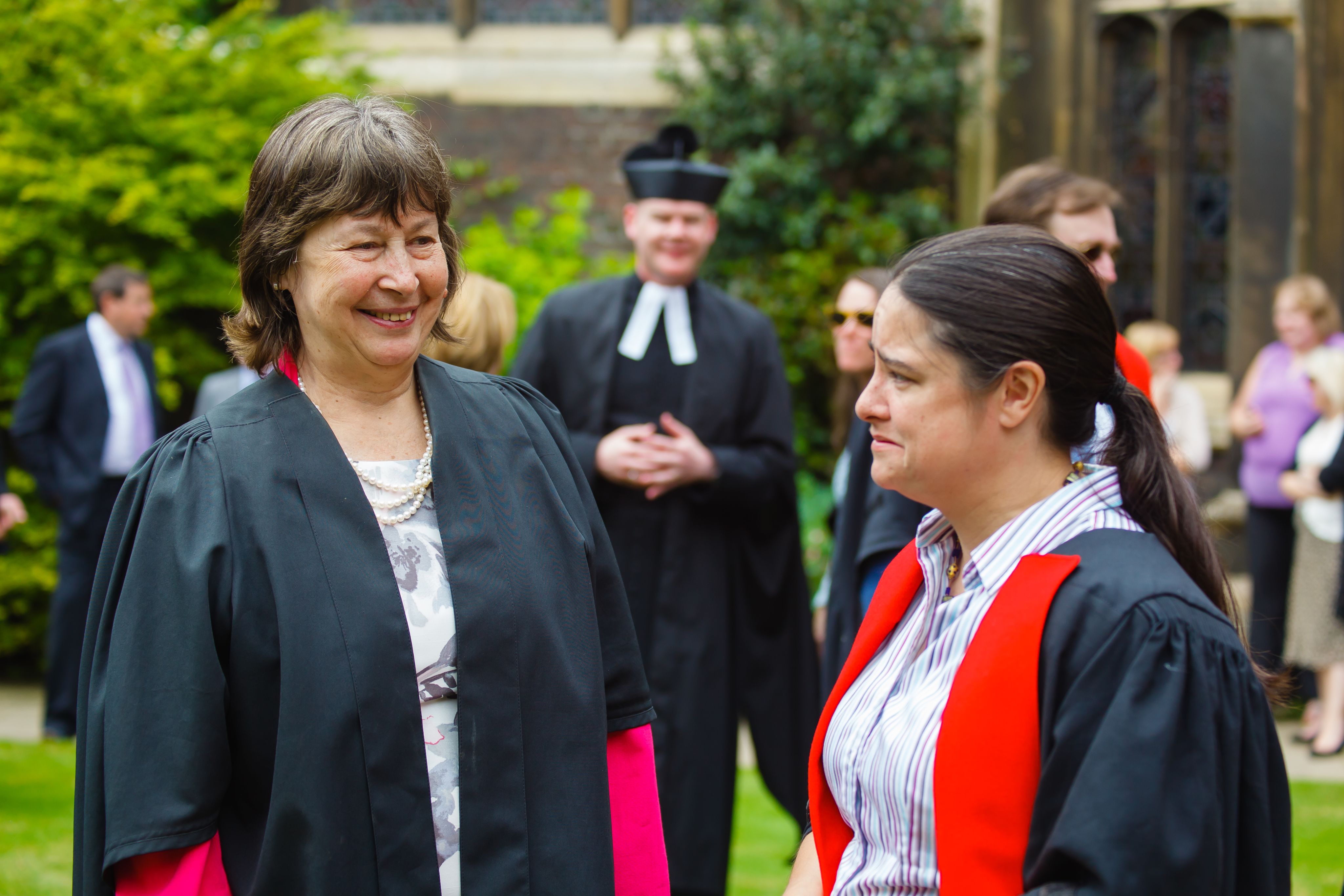 Professor Lisa Hall with Professor Julia Gog
Professor Lisa Hall with Professor Julia Gog
A total of £1,000,000 will produce an annual amount to cover the cost of a full scholarship for UK domiciled or overseas students, the first of its kind.
The Governing Body has established this fund in recognition of Professor Hall's particular concern for supporting graduate students from "access" backgrounds, and to celebrate Lisa's retirement at the end of the 2021/22 academic year after 33 distinguished years as a Fellow, Graduate Tutor and first female Vice President.

Visit Queens' website for more information on The Lisa Hall Scholarship.
Lisa's work has won several awards, including the MRC Millennium Medal in 2022, the most prestigious personal prize awarded by the MRC. It recognises her outstanding research, pioneering multidisciplinary work and key translational impacts in biotechnology and biosensor design, and her transformational work on glucose biosensors. The MRC Prize Committee praised Lisa's dedication to enhancing "the wider research culture and environment".
"I have been privileged to work with generations of talented postgraduates, as a supervisor and Tutor, from Queens' and around the University. It is always a pleasure to see how students take advantage of the opportunities offered by postgraduate study.

Over the years I have been at Queens', I have seen how access to these life-changing opportunities has improved but there is still a lot to be done. The Lisa Hall Postgraduate Scholarship will cover students' fees and living costs, which are a major deterrent to students.

By targeting students from backgrounds that would not normally go on to postgraduate study, I hope this Scholarship will encourage students who would not otherwise have the means to carry on their studies to do so."
Queens' hopes to offer significantly greater, targeted support for postgraduates. This new scholarship will help students with a graduate's fees and living costs and is especially important for those from access backgrounds where there is often greater pressure for students to finish their time at university and start a career.
We hope that by continuing to remove barriers like this, we will continue to be able to attract the best possible students and provide them with the assistance they need to make the most of their time at Cambridge.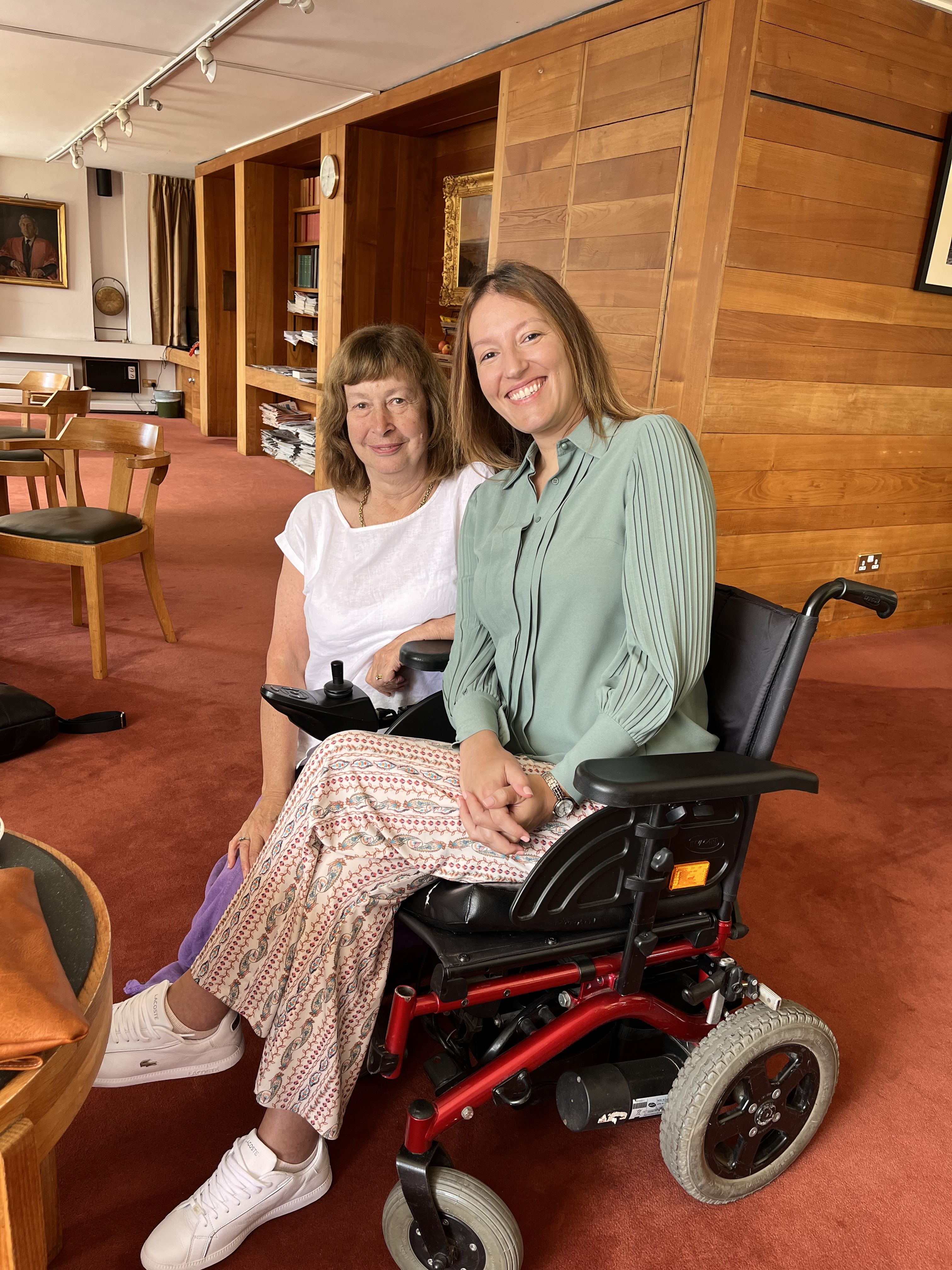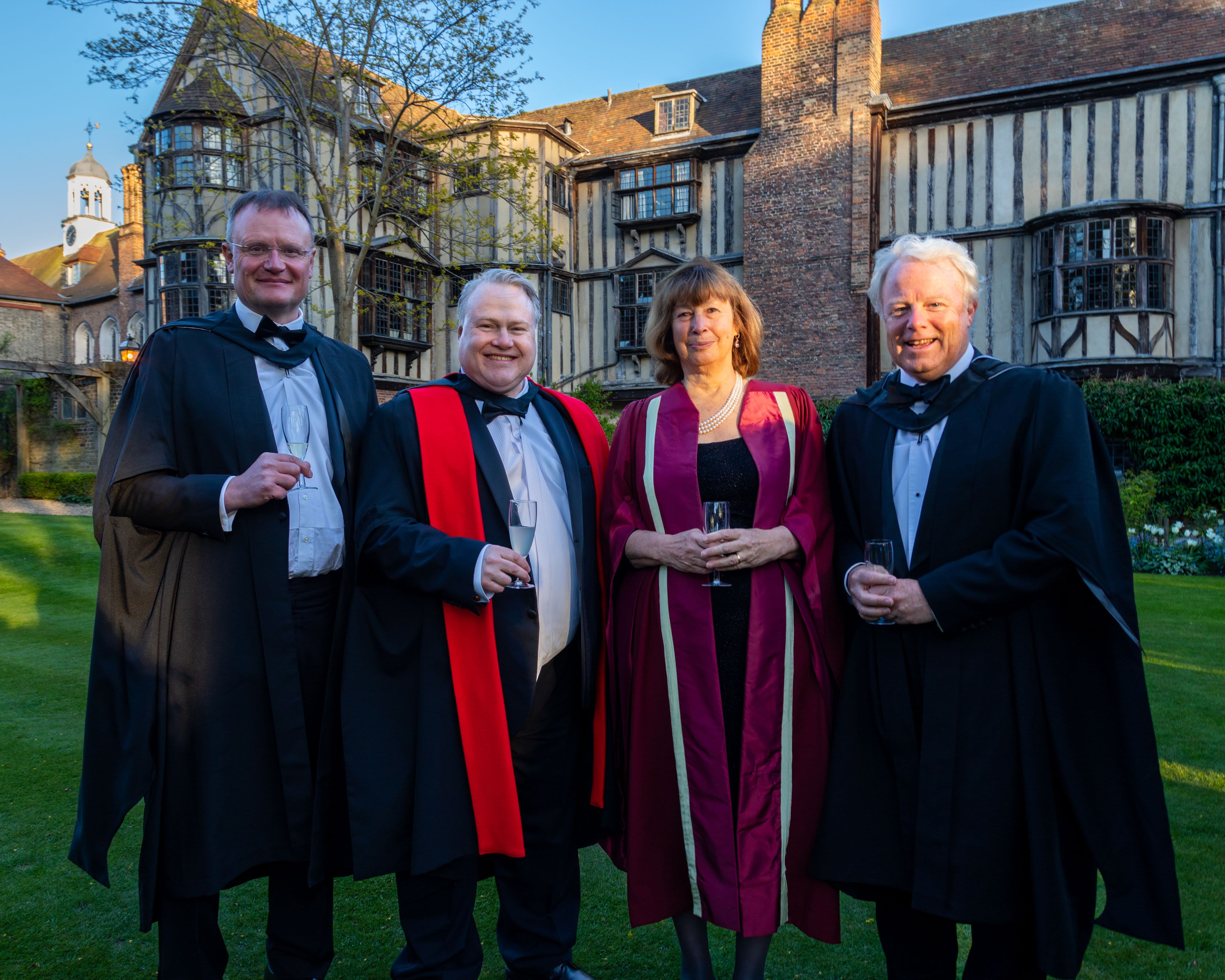 "I completely agree with the positive life-changing potential on offer to those with access to Queens' as a postgraduate. Professor Hall taught me how to solve problems, to communicate clearly, and to enjoy the experience of a Cambridge education enriched through exposure to Queens' as a student. Thoughtful and forward thinking, that is Professor Hall – with a winning can-do attitude that inspires!"