The Tyro Music Prize 2023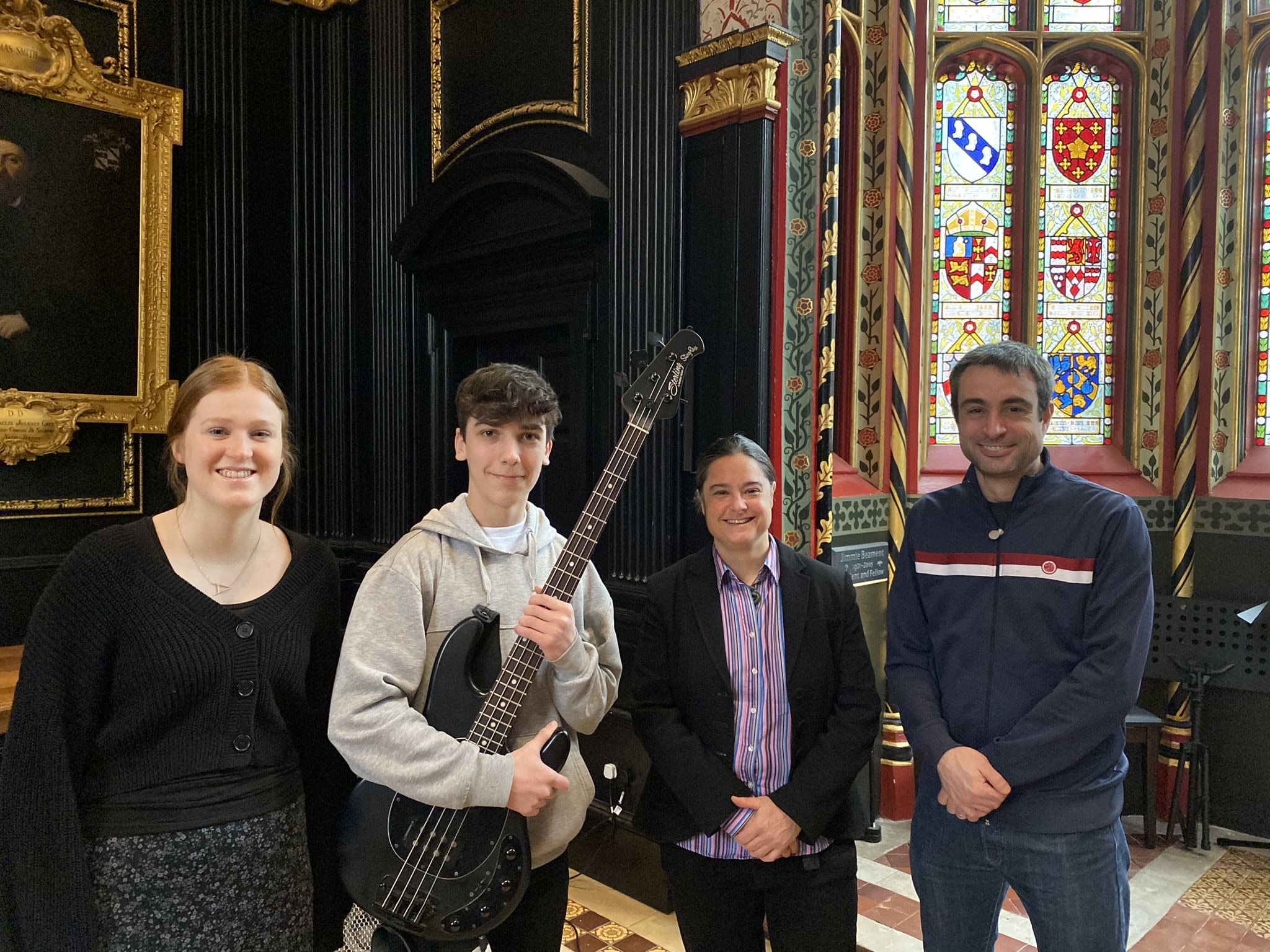 L-R: Alice Drury, Alex Jones, Prof Julia Gog and Dr Hamish Symington
L-R: Alice Drury, Alex Jones, Prof Julia Gog and Dr Hamish Symington
This year's Tyro Music Prize recital took place in Old Hall on Sunday 12th February. Tyro is the Latin term for a novice. The Prize was established to promote music-making at Queens' for undergraduate and postgraduate students who play an instrument as a hobby and aren't musical students or scholars, and who don't have a diploma on an instrument. The winner of the Tyro Prize receives a reward of £100.
The entrants were judged by a panel including Alice Drury (President of MagSoc), Professor Julia Gog (MagSoc Senior Treasurer) and Dr Hamish Symington (Junior Research Fellow).
There were brilliant entries from wonderfully talented musicians who played music from a range of different genres and styles. However, there could only be one winner. Congratulations to Alex Jones, who played the track Sinister Minister by Bela Fleck and the Fleckstones on the electric bass guitar.
Alex joins previous Tyro Prize recipients Parth Deshpande, who won in 2022 with a partially improvised piece performed in Raga Kirwani on the piano, George Foster, who won the Tyro Prize for composition in 2021 with 'Still Soft', and Yixuan Cheng, who won in 2020 with her performance of 'Flow' on the Guzheng.
Find out more about the Tyro Prize here: