Queens' represented in the
Women's Trial VIIIs Race
Grace Prendergast, Ruby Tew, and Caroline Breeden raced in the (postponed) 2021 Trial Races on Thursday 6th January in preparation for the Boat Races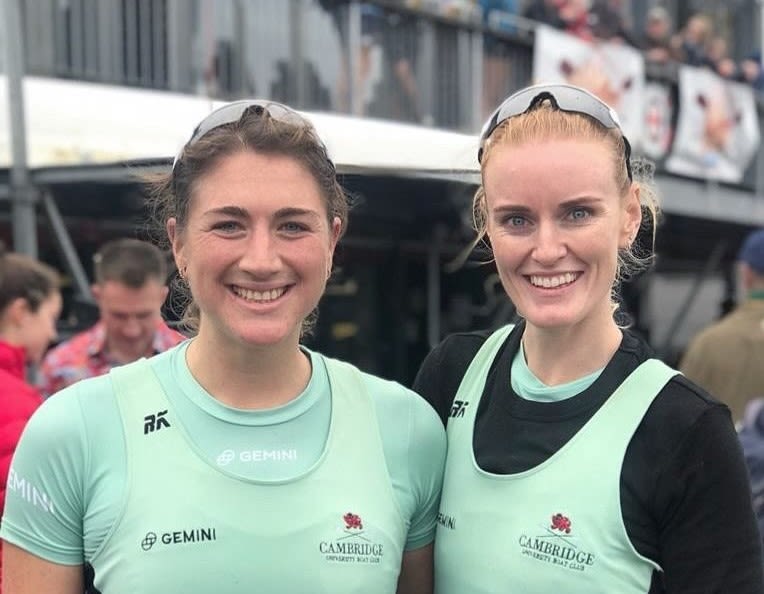 Ruby Tew & Grace Prendergast
Ruby Tew & Grace Prendergast
Three Queens' students participated in the Women's Trial VIIIs on Thursday: Grace Prendergast (Five, crew Woody), Ruby Tew (Six, crew Buzz), and Caroline Breeden (Bow, crew Buzz).
The two crews, 'Woody' and 'Buzz', raced against each other down the Tideway, on the Championship course. This much-anticipated trial gives the crews a chance to practice for the big race against Oxford in the Spring.
After delivering an excellent performance, it ended in a tight finish. Ultimately, team Woody took the victory.
Our rowers:
Olympic Champion Grace Prendergast (2021) won Gold in the Women's Pair and silver in the Eight at the Tokyo 2020 games. She is now studying for her MPhil in Planning, Growth and Regeneration.
Ruby Tew (2021) raced in the women's quadruple sculls at Tokyo and finished 5th at the 2019 World Championships. She is currently studying for her MBA at Cambridge Judge Business School.
Caroline Breeden (2018) rows in the five seat for Queens' Boat Club's W1 Crew. She is currently studying for a PhD in Education after completing her MPhil in Education, Globalisation and International Development.
The Boat Races 2022 will take place on Sunday 3rd April.