The Alexander Crummell Scholarships
at Queens' College, Cambridge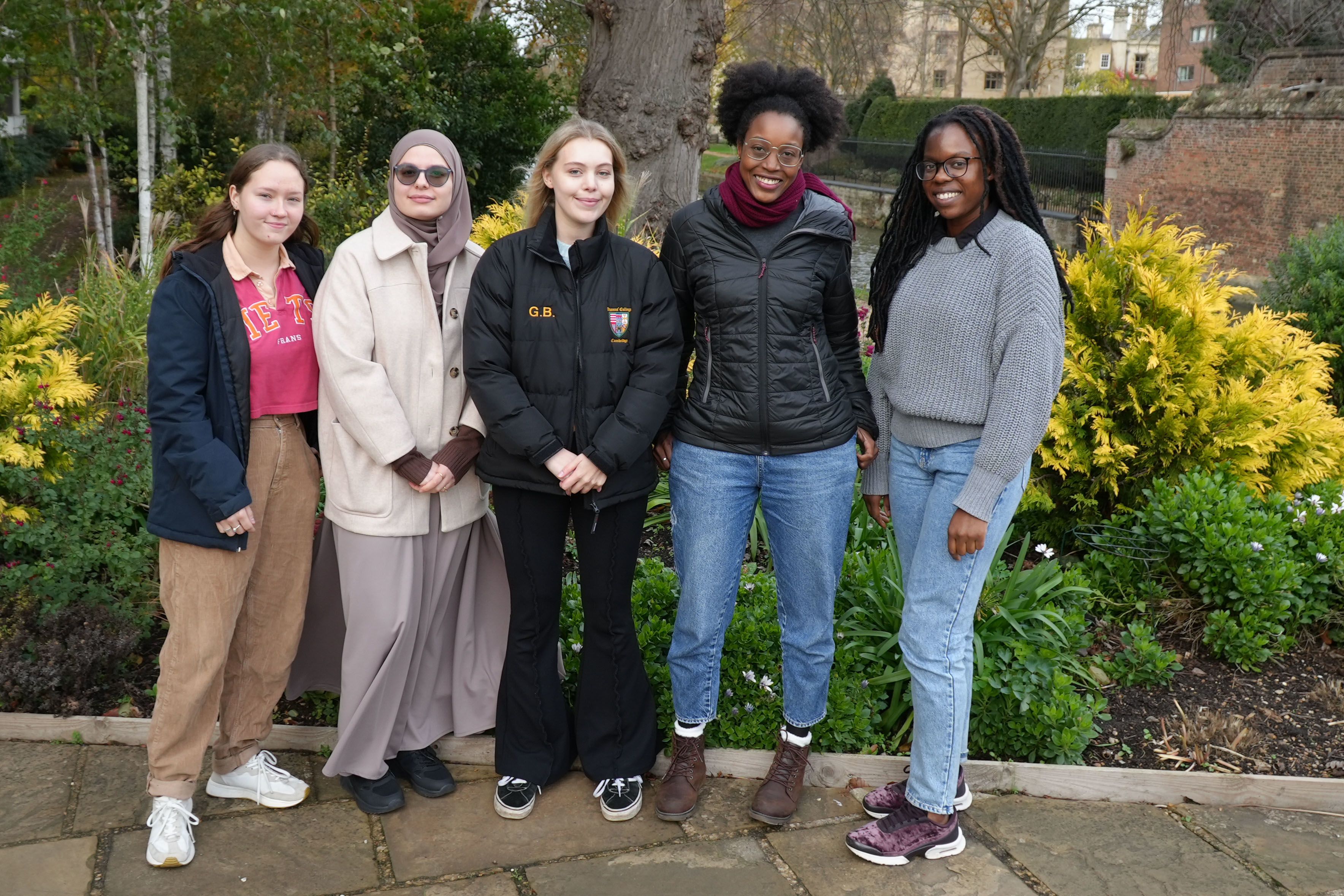 The second cohort of Alexander Crummell MPhil and PhD Scholars
The second cohort of Alexander Crummell MPhil and PhD Scholars
The Alexander Crummell Master's & PhD Scholarships are exciting new opportunities for UK-based students who would not otherwise have the means to consider continuing on to postgraduate level study. These are "full ride" scholarships meaning that all fees and maintenance costs are covered.
The College has, since 2020, created 22 new postgraduate scholarships (full cost) in science and arts-based subjects for UK-domiciled candidates from "access" backgrounds.
Dr Mohamed El-Erian discusses how these scholarships can change the lives of students who wish to continue on to postgraduate level study at Cambridge without the means to.
Scholars will receive
Full funding, covering fees and living expenses
Mentoring during their time here from our Fellows
Support as they apply for further academic courses or for post-university employment.
These scholarships are particularly intended for candidates from disadvantaged backgrounds or those currently under-represented at the University. These candidates will be identified using established criteria, including those currently used for undergraduate admissions.
Anyone can apply if they fulfil the criteria. Candidates must join Queens' College for their postgraduate courses in order to benefit from these scholarships.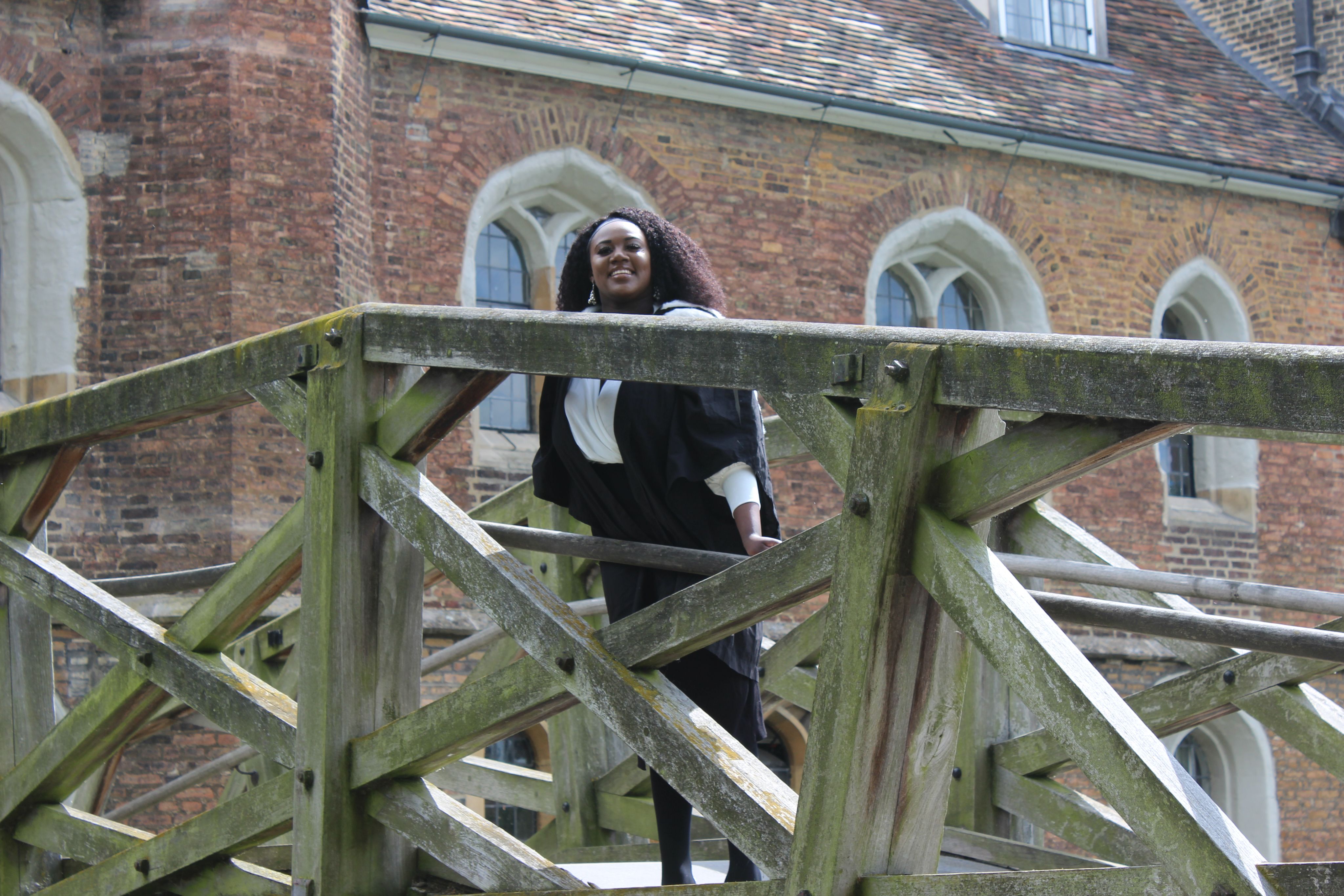 How to apply
The Scholarships are open to all students intending to commence an MPhil or PhD in a science or arts-based subject.
Priority will be given to those students who have indicated Queens' College as their first college preference in the application to the University's Postgraduate Admissions Office.
If you have any questions, please contact: graduate.office@queens.cam.ac.uk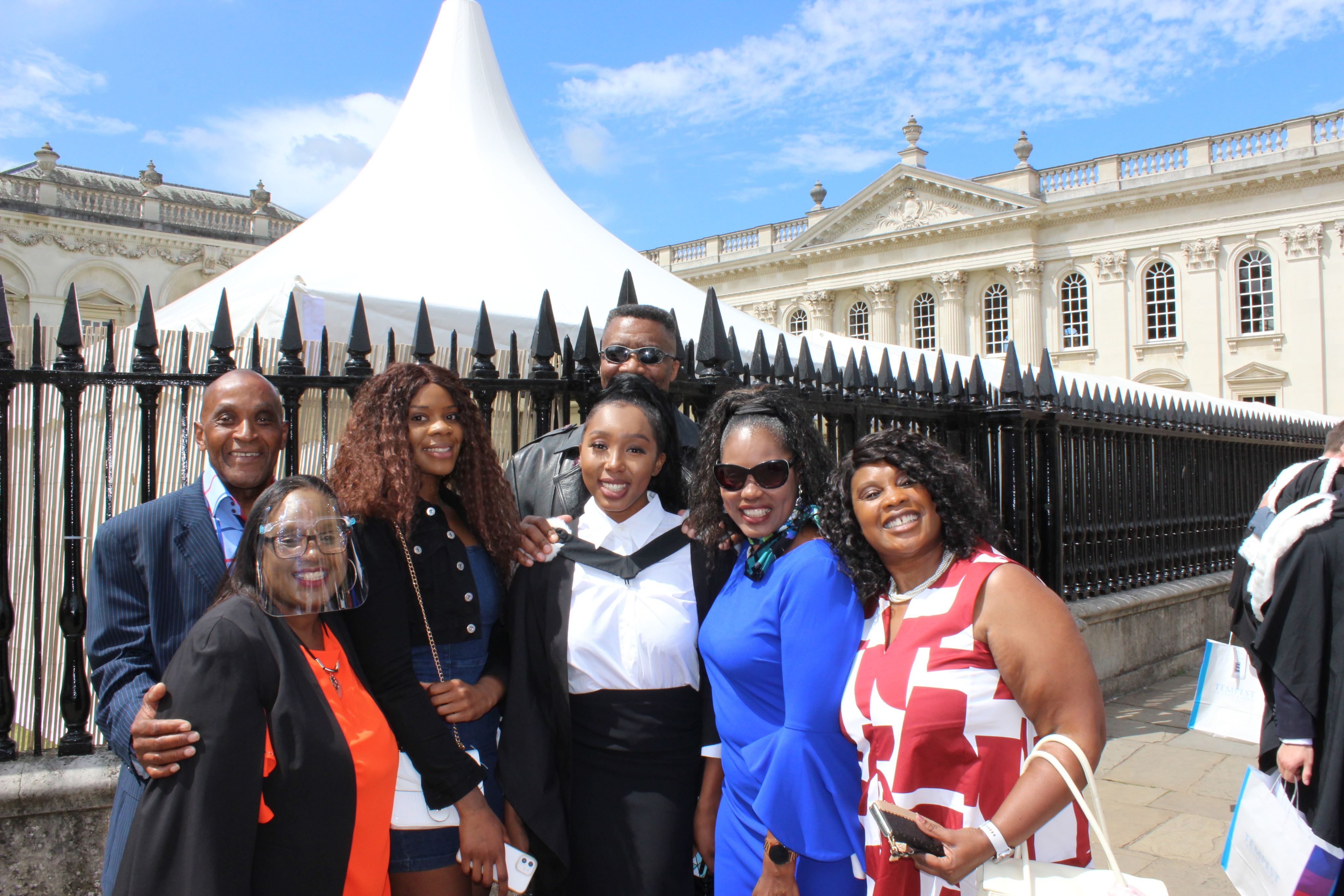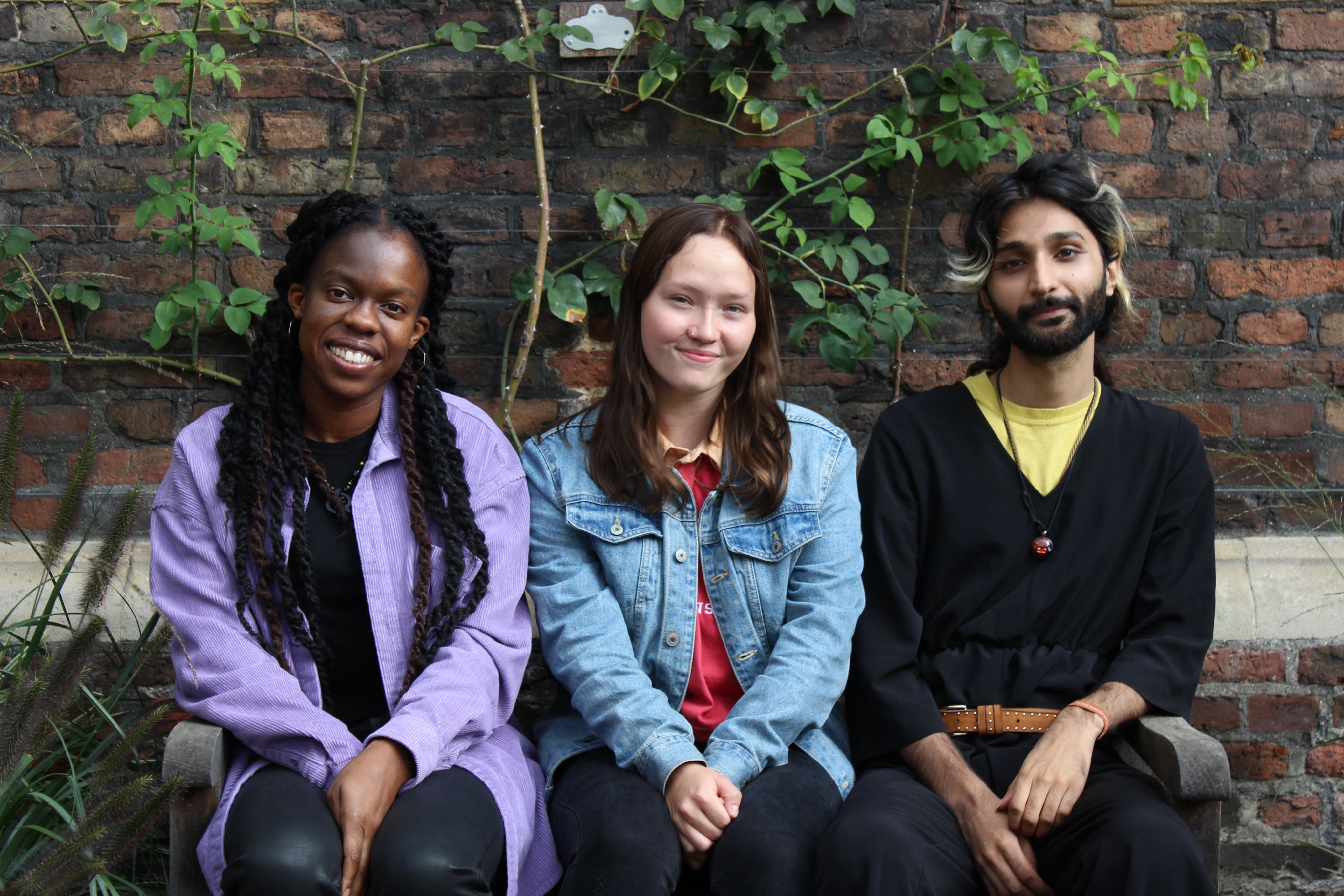 The first Alexander Crummell MPhil and PhD Scholars
The first Alexander Crummell MPhil and PhD Scholars
In October 2020, Queens' welcomed the first recipients of the Scholarship: Tomi Akingbade (PhD), Adil Mian (MPhil) and Chloe Sainsbury (MPhil).
Dr Mohamed El-Erian chats with Tomi on being the first Alexander Crummell PhD Scholar and why she applied for the scheme.
We also heard from Chloe who, since joining to do her Master's, has decided to stay at Queens' and commence to a PhD.
About Alexander Crummell
Alexander Crummell (1819-98) studied at Queens' College and was the first black student to receive a degree from the University of Cambridge. He went on to become one of the finest black American writers before the twentieth century. He became a leading figure in the movement for equality and was active in this cause at different times in the United States, Britain and Africa.
Read more about Alexander Crummell in The Queens' College Record.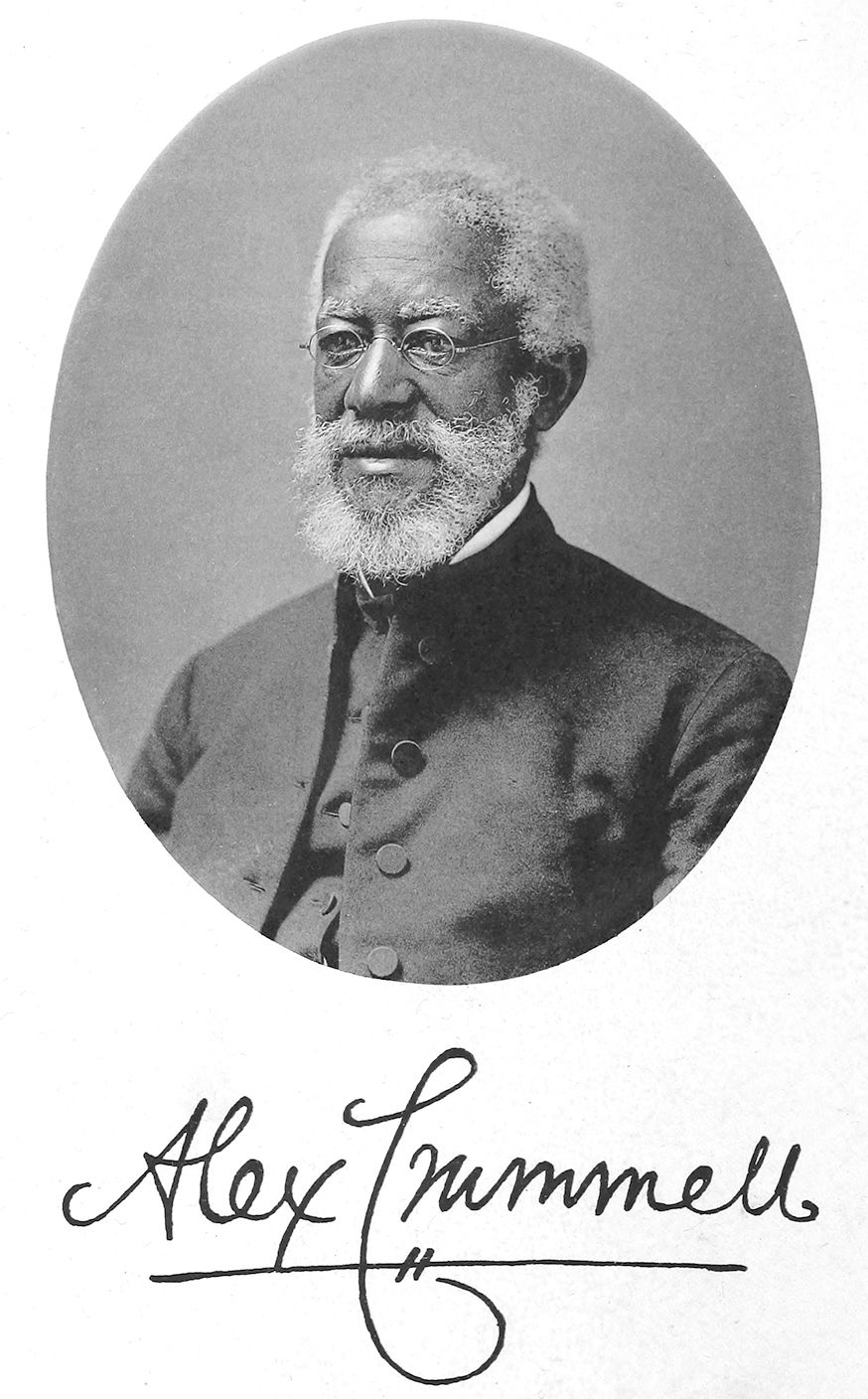 These scholarships have been provided by generous donors to the College - we are most grateful to them.